Yes, you can find the reminder settings in the Design Mode. Go to the Reminder tab under the Form Settings tab.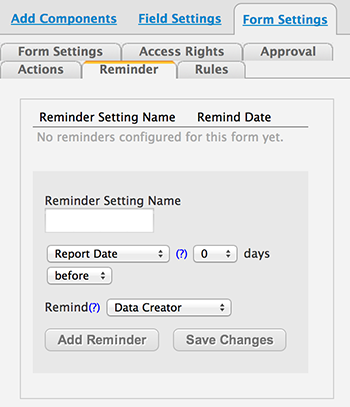 Learn more about setting reminders here.
Users can also change their personal notification settings through the Tools button at the top: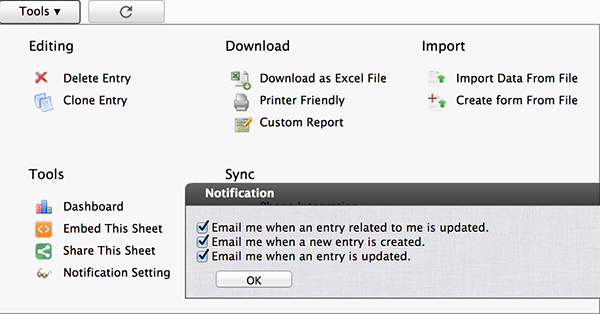 You can view more detailed information about configuring notification settings here.
You can also create custom e-mail notifications. Learn how to here.