You can make it easier for your users to find your database in Ragic by creating a custom web address, also known as a URL.
For example, with a custom address, users can sign in to their Ragic account at ragic.yourdomain.com instead of at the longer default address https://www.ragic.com/youraccountname.
To change this setting, under your Start tab, click on Account Setup. Navigate to go to your Company Setting.
Fill the Company Domain field with the URL you have assigned for this custom domain.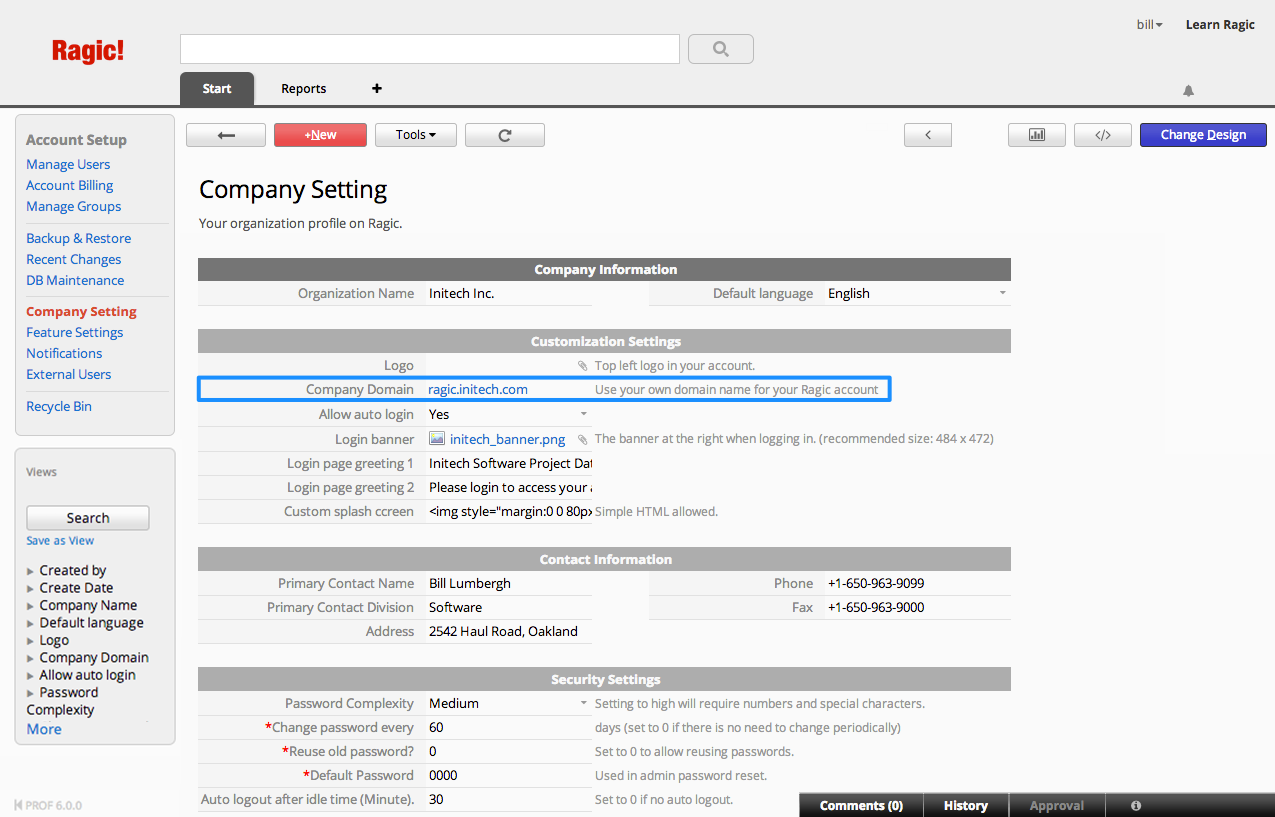 Add a CNAME record with your domain host that points to www.ragic.com
Example:
ragic.yourdomain.com points to www.ragic.com
Note that adding a CNAME record requires logging in to your account at your domain host's website, not with Ragic. (You might have already done this to verify your domain, in which case you'll find the steps are similar.) If you can't access your domain's DNS records, contact your domain host directly for assistance.
You can also refer to this document on typical CNAME configurations