Mass Update by Importing
Filter and Export your Data
To do a mass update, you can use filters to filter out the data you would like to export as a .csv or excel file, make mass editing on this spreadsheet file, and later import your file back to Ragic. If you would like to export every entry in your sheet, make sure that you have cleared all filters.
Your Import File
Edit your spreadsheet file and don't forget to save. During this step, you can feel free to add new entries as well.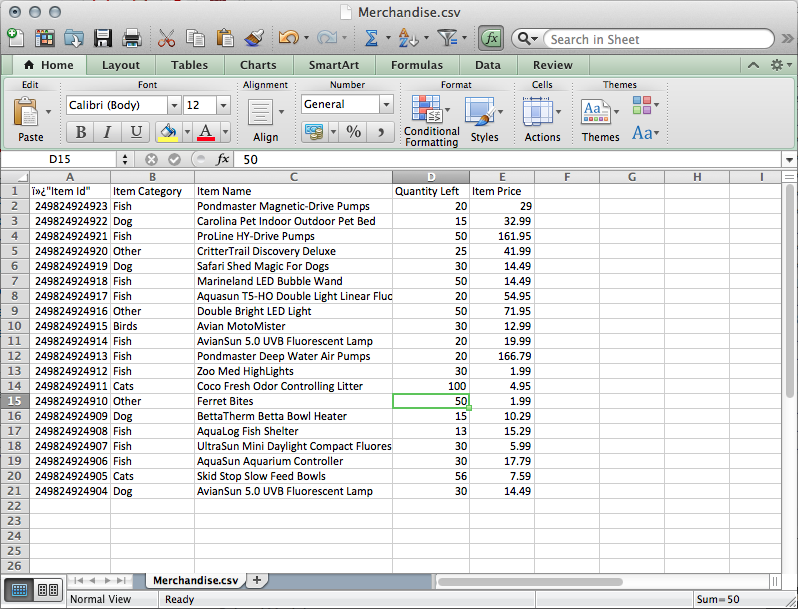 Import your edited Excel file back to Ragic.
On your import file, the first row of your spreadsheet consists of your headers, and your other rows will be updating your entries.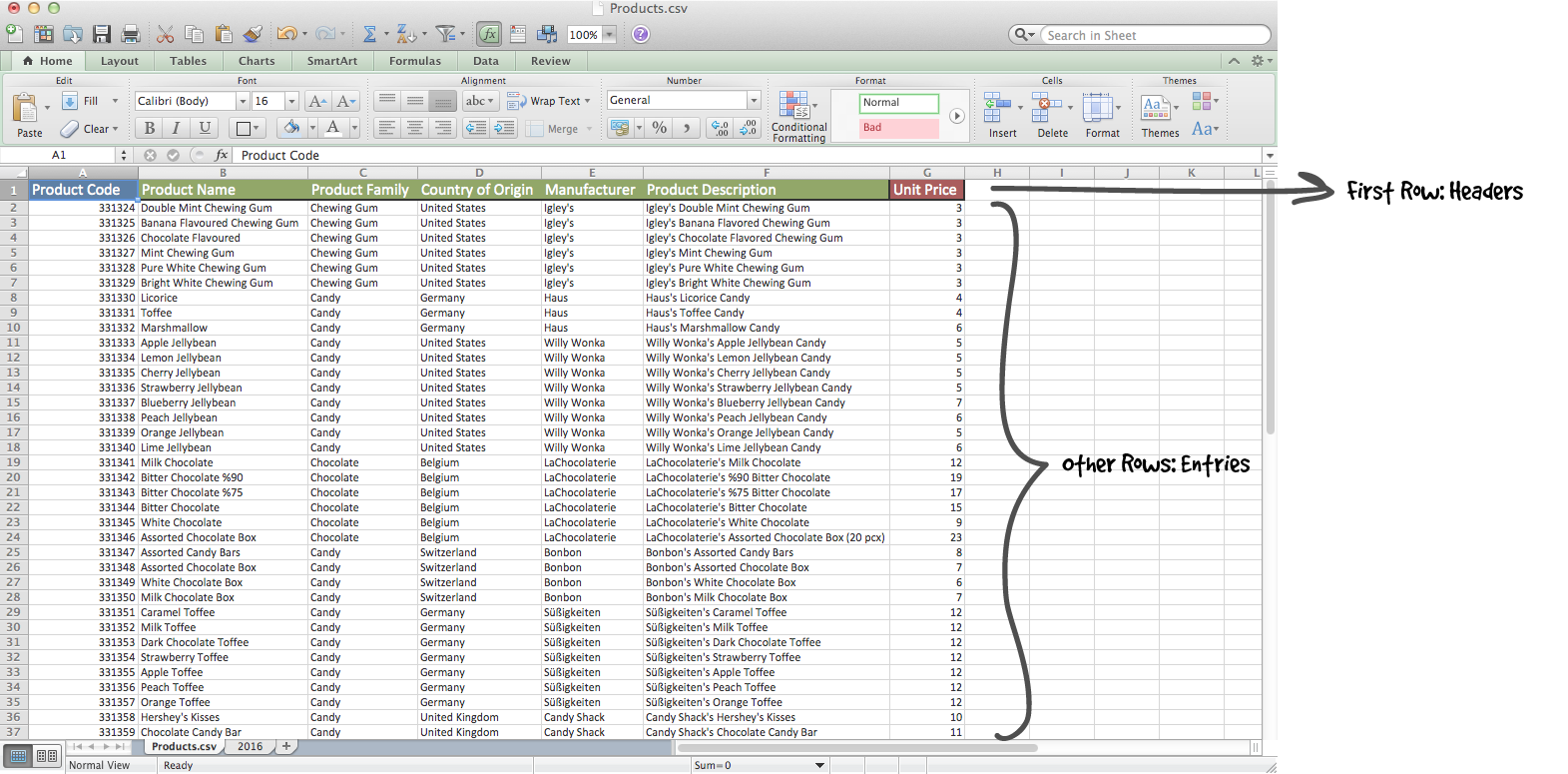 We will use the first field on your Excel file as a key to map the entry to an entry on Ragic.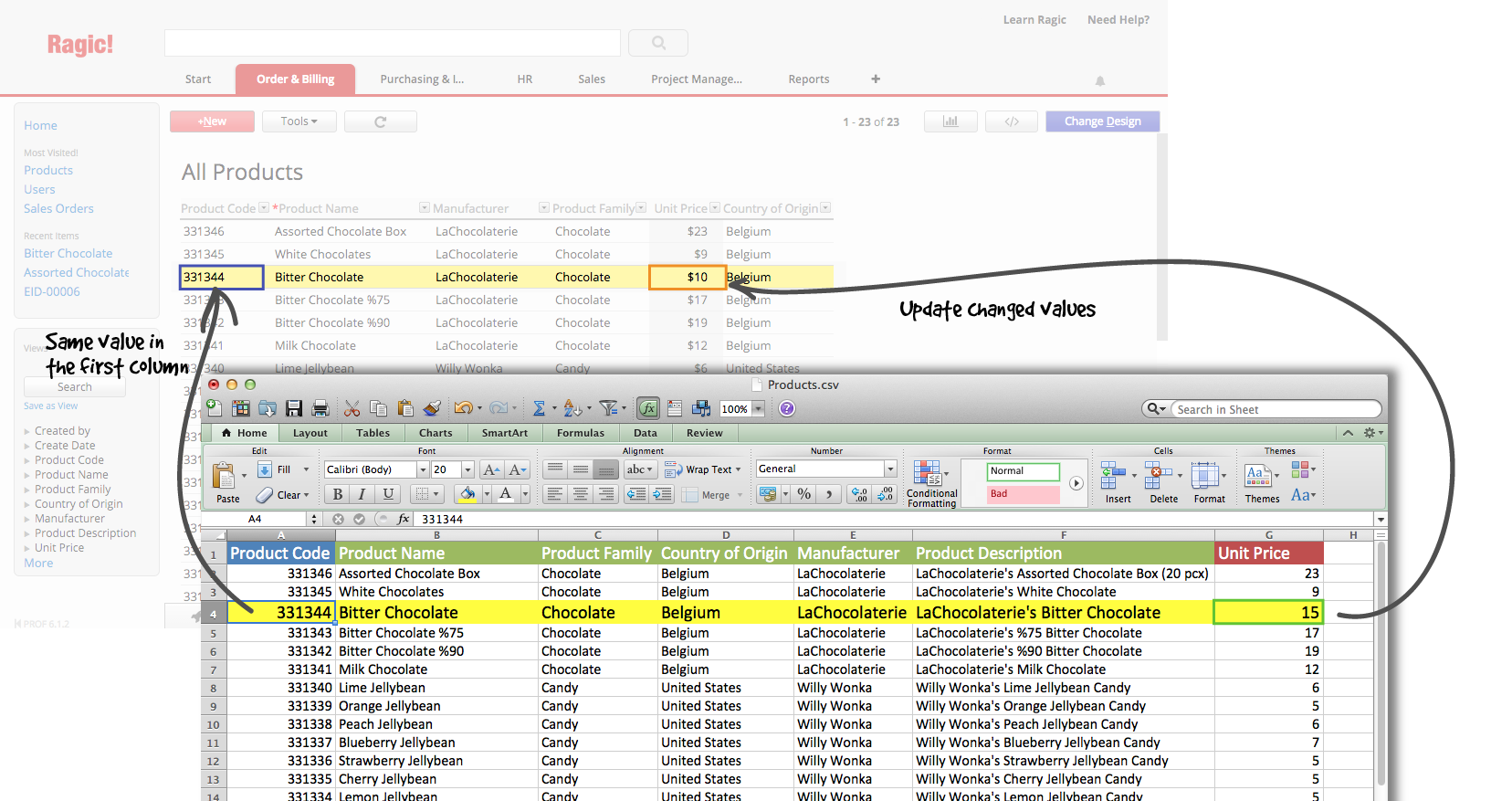 Importing your Data
During your import, you will need to choose to renew your existing data in the Import policy step.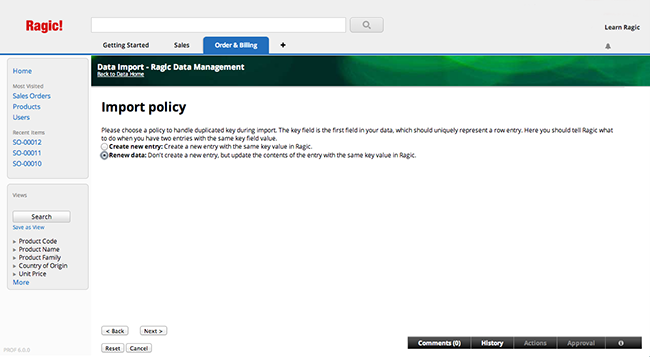 You can configure Advance Settings in Import Policy as well if necessary.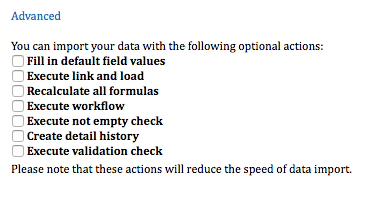 Advanced Setting
Description
Fill in default field values
If you have a configured default value in your sheet, please check this box so that the field value will be updated or populated with the import.
Execute link and load
If there are sets of link and load configured on your sheet, please check this box to have the loaded fields auto-populated. Otherwise, the loaded fields will be left empty if the field values aren't included in your import file.
Recalculate all formulas
Recalculate all formulas during the import.
Execute work-flow
Execute work-flow, if any, in your sheet.
Execute not empty check
Check if there are field values configured with the "Not Empty" feature. If there is no field value, Ragic will skip that row during the import.
Create detail history
Show editing history in entry's information panel.
Execute validation check
Check if the field value meets the configured validation . If it doesn't, Ragic will skip that row during the import.
Tip: if you would only like to edit a few entries from the listing page, you can use the hotkey E on your keyboard. Please take caution as the edits done with this method are not kept in the edit history for your entries.