How to let other people see the data on my sheet?
You can simply give out the URL of your database to other people for them to access. All accounts, sheets and entries have their unique URL, which is also the URL in the address bar of your browser.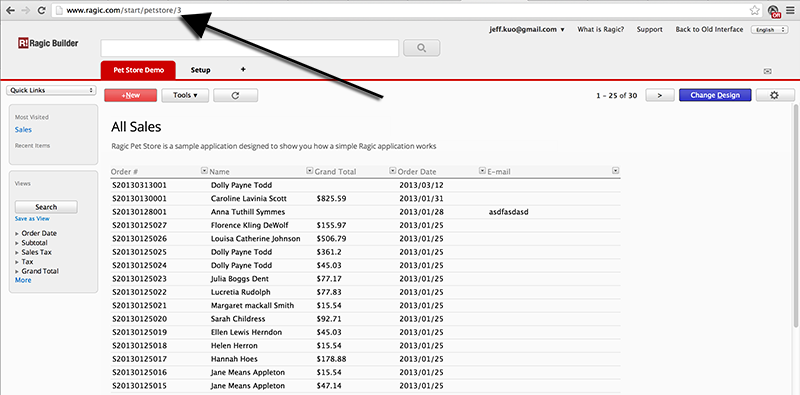 For other people to actually see your data, they must have the correct access rights to your sheet. You can change the access right settings on your sheet by going to the Design Mode. You will find the Access Rights tab under Form Settings.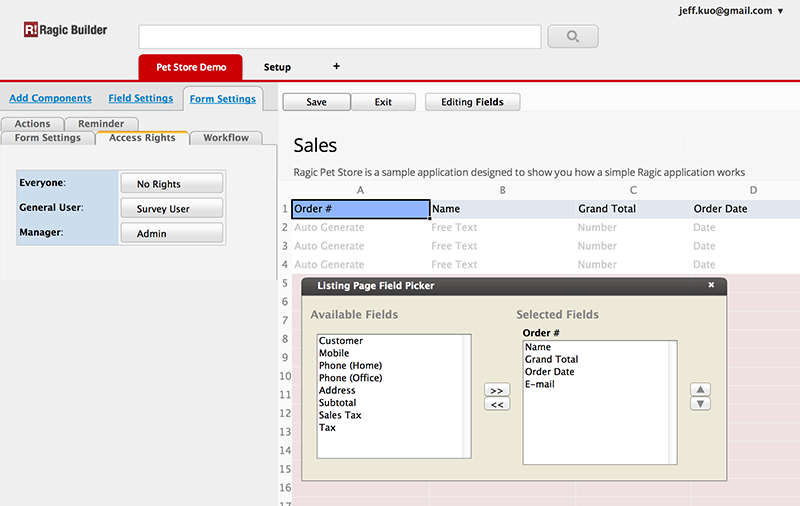 All of the user groups in your account will be listed here, as well as an additional group Everyone, which represents everyone, including the users who haven't logged in, or individuals who are not a user in your account.
You can set the access rights for every group of users listed here. The access privileges that are being set is specified on the configuration interface. If a user is in multiple groups, they will access the form with the group that grants them the most privilege.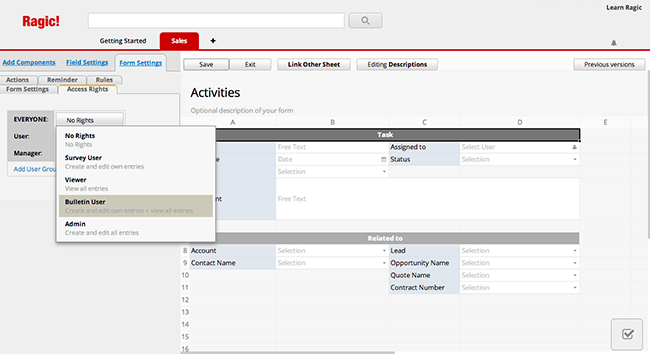 You can also add custom groups by clicking on "Add User Group", under the list of your user groups.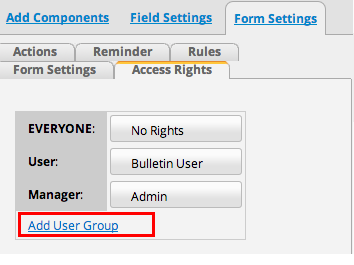 Remember to save the form design after you change the access right setting. You do not need to set this to both listing page and form page, the access right is applied to all pages of a sheet.
If a user still cannot see the data after you grant them the privilege, ask them to log out and log back in to refresh their access right settings.