You can use strings in your formulas written in the Formula tab in the Design Mode. Remember that in Ragic, instead of assigning formulas to field values, you assign cell references to field headers.
A simple example would be:
A1+' '+A2+' some text'
In the following example, we will create a field that will display an address in the standard address format for shipping purposes in the US.
Make sure you have all the fields that you need to display the information required.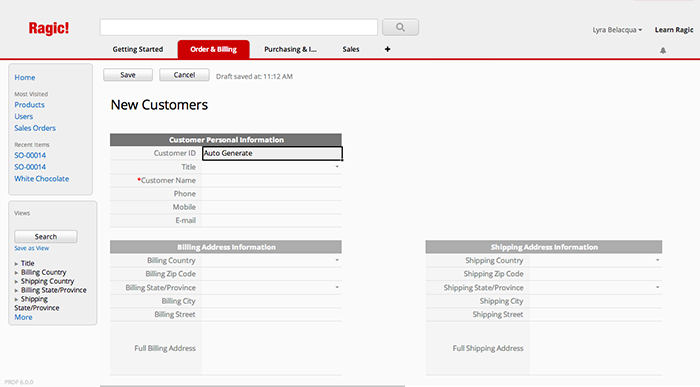 Here we would like to have the field Full Shipping Address to display the title and name of the customer, with the shipping address in the standard postage format. We add the following formula to the field settings:
A3+' '+A4+' '+D14+' '+D13+' '+D12+' '+D10+' '+D11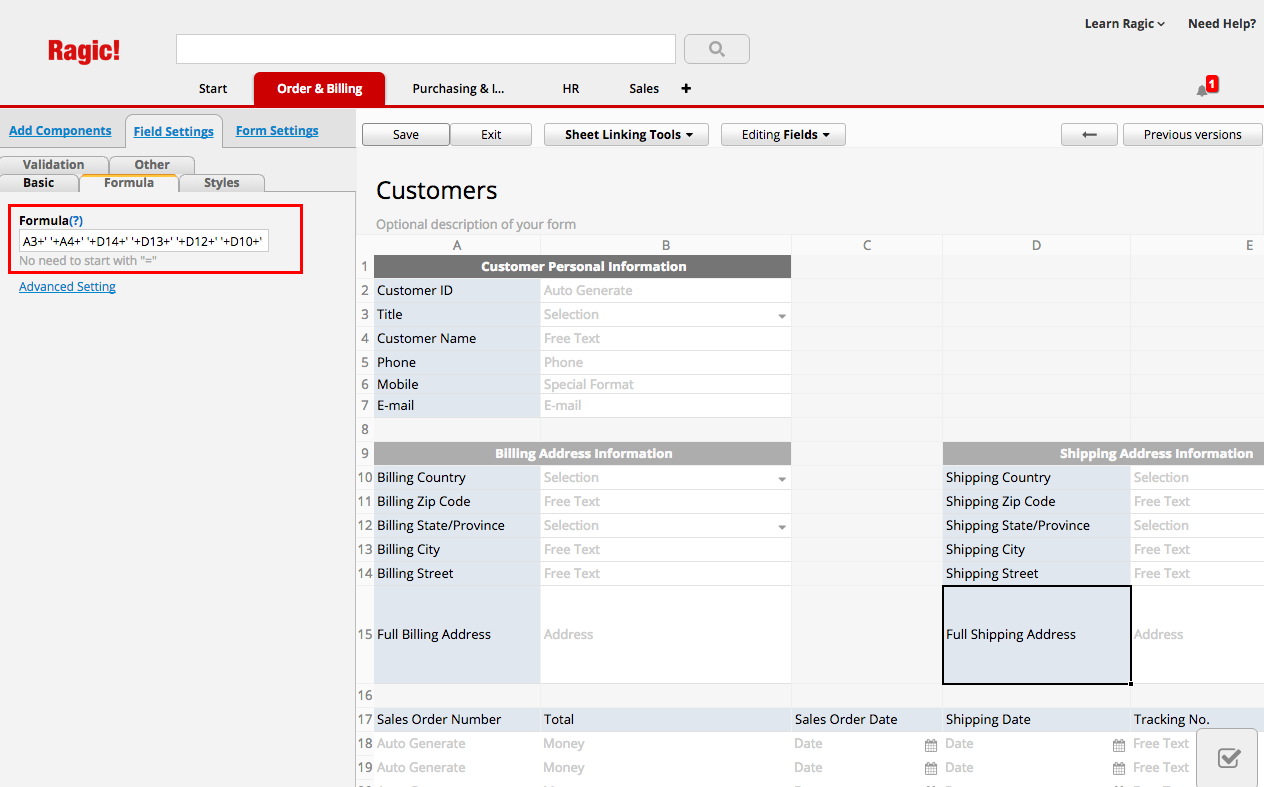 Now that the Full Shipping Address displays, we can use the information from this field when we only need the full address information, for example when printing labels for shipping.