Adding a default image on a form
If you would like to add an image to your form that would show up every time anyone views, you can add it to a description field by using the BBCode tag. For this, your image should have a URL (whether your image is on Ragic or elsewhere on the Internet).
Tip: you can upload your image file to the comment box and click on it to obtain its URL.
Add a static description field to the field you would like your image to show up in.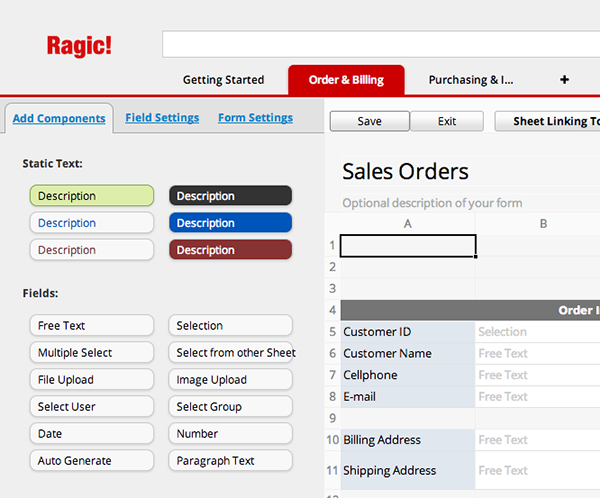 Use this snippet to point to your image:


[img]your image URL here[/img]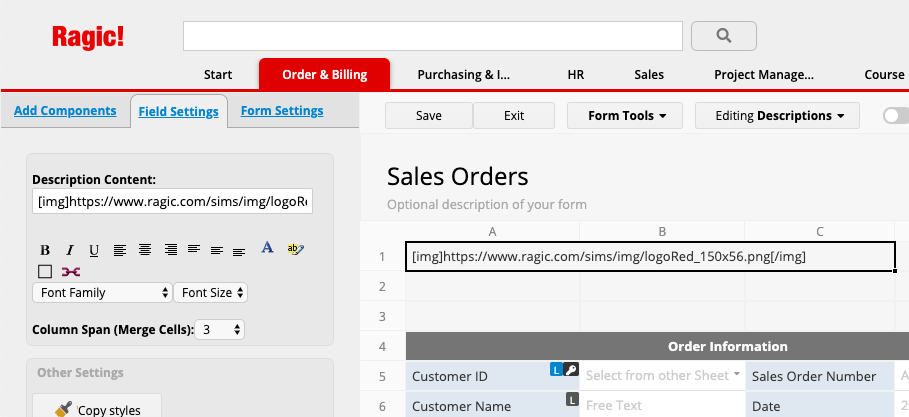 Make sure you save the changes you have made to your design.
Your image will now show up in your form and will also be displayed in the Printer Friendly version. This is useful if you would like to customize your form design more by adding logos, banners, headers and footers to your forms.