How can I load user information into certain fields?
User-related info can be automatically filled in using the
link & load
function.
1. Go to the User sheet in the hamburger menu on the upper left corner > User Access > Manage Users. Confirm whether the Manage Users sheet contains the info you want to load into another sheet.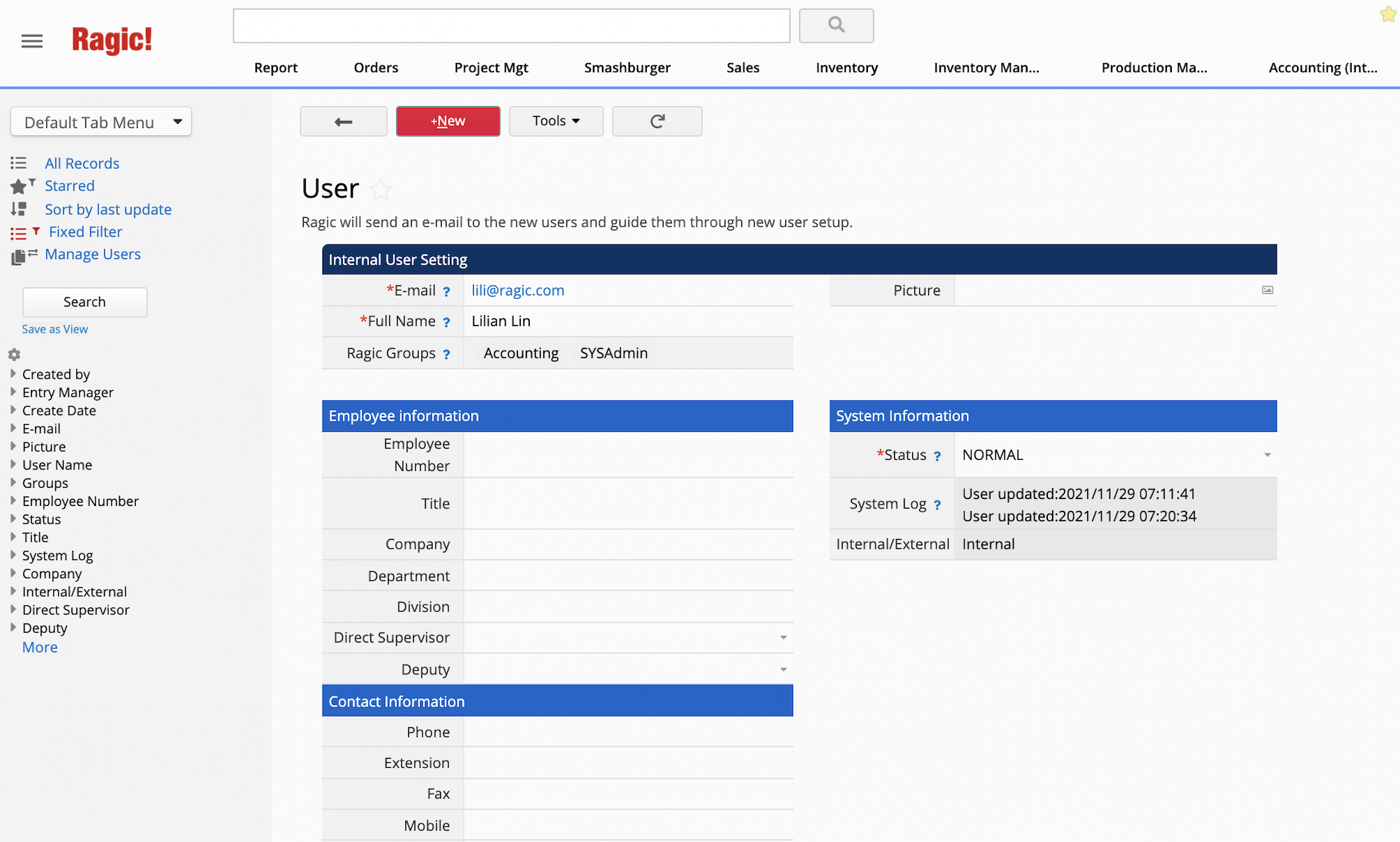 If not, you can add fields to the User sheet, but please do not delete any default fields. It might affect system functionality
2. Go back to the sheet you want to load information into, under Design Mode. Add a field and set Field Type as Select User.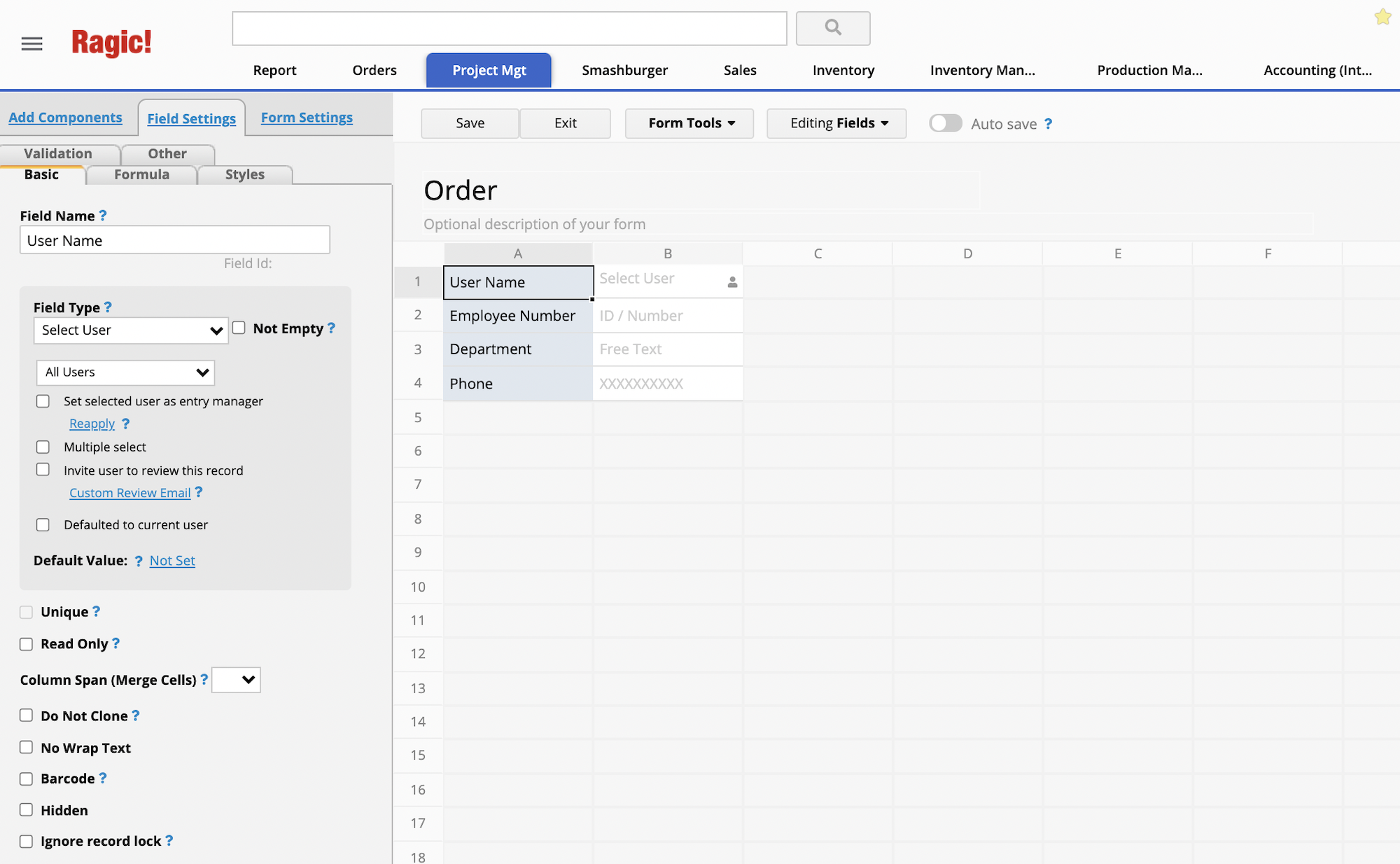 3. Click on Form Tool > Link & load to open Link Manager.
Select Ragic System Config > Manage Users on the lower right corner.
You'll see that the User Name field has already been set as the linked field.
You then can set up the loaded fields.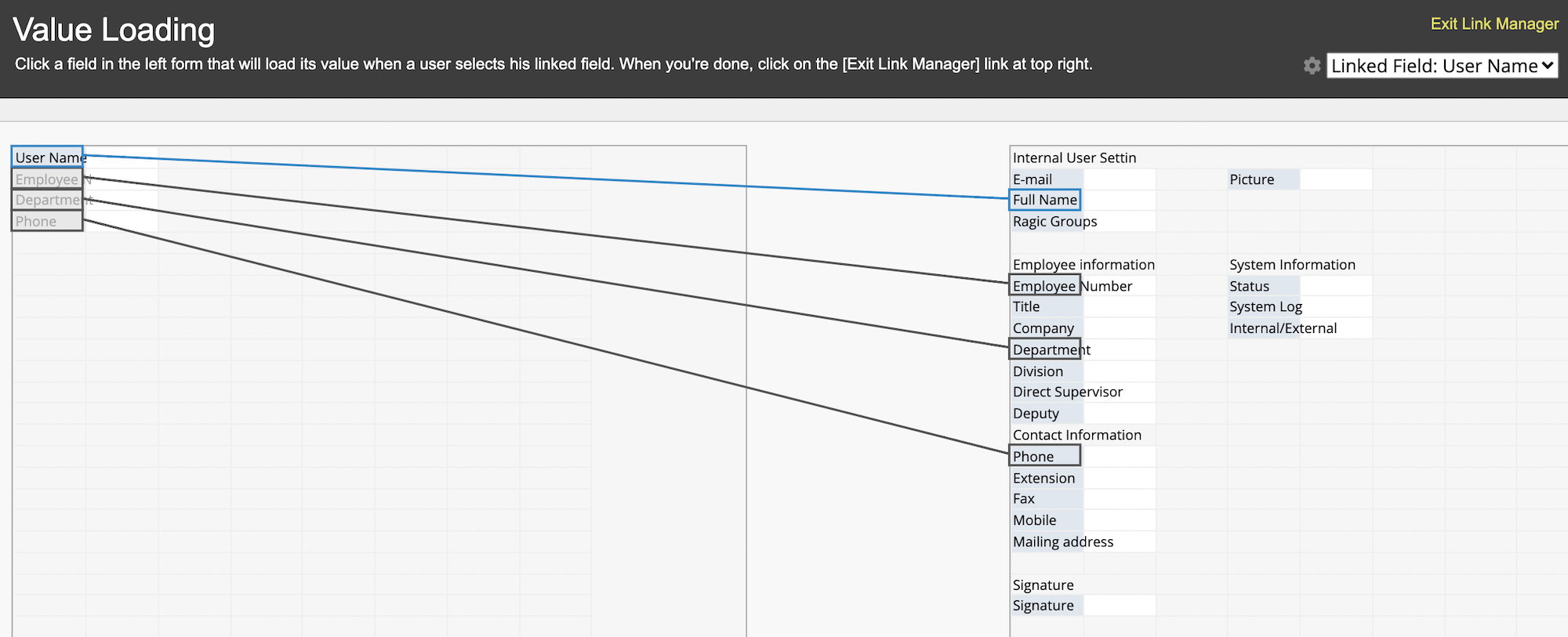 Click on Exit Link Manager on the upper right corner when you're done.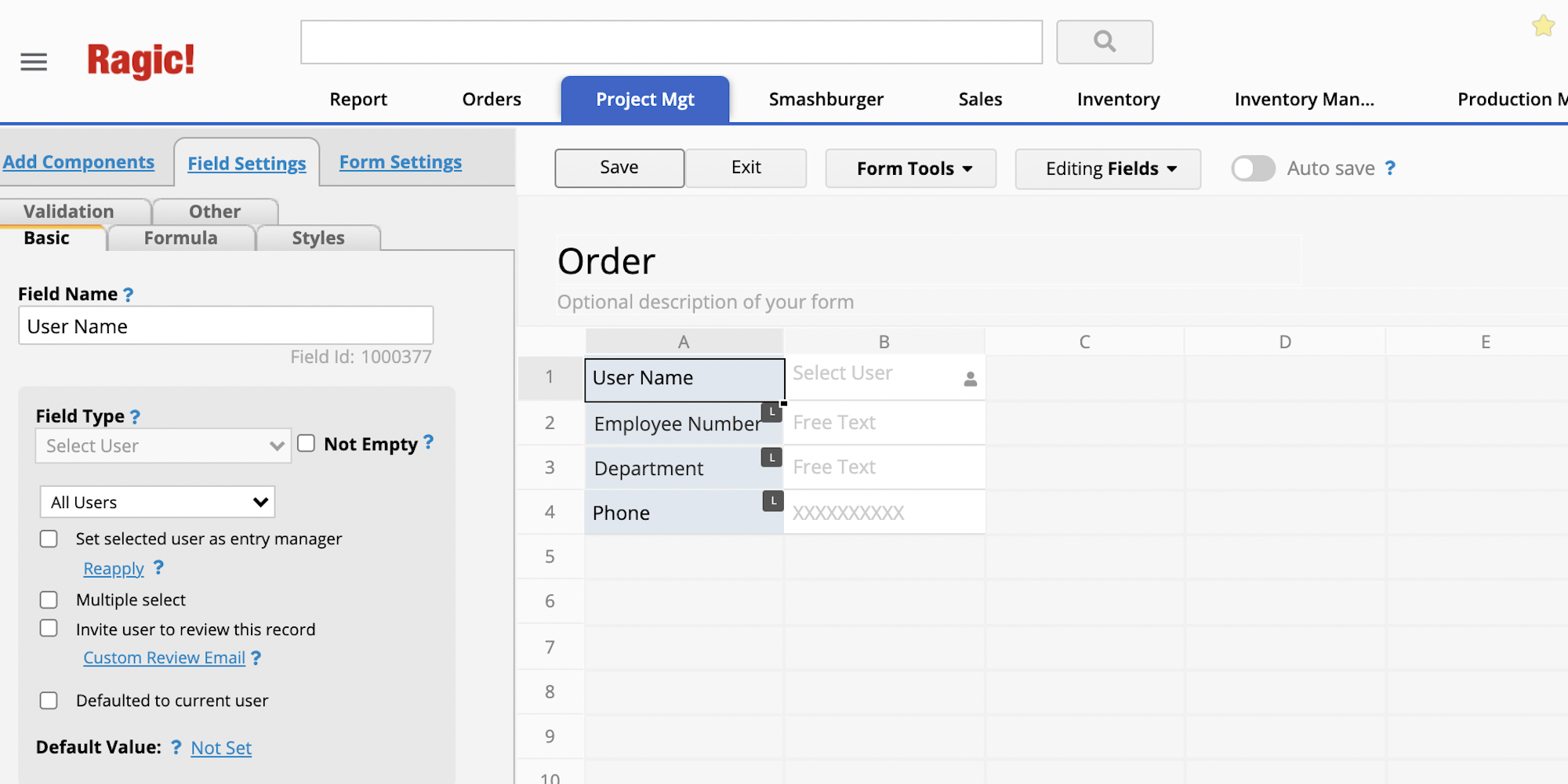 User info will be loaded into related fields automatically once the User Name field is filled.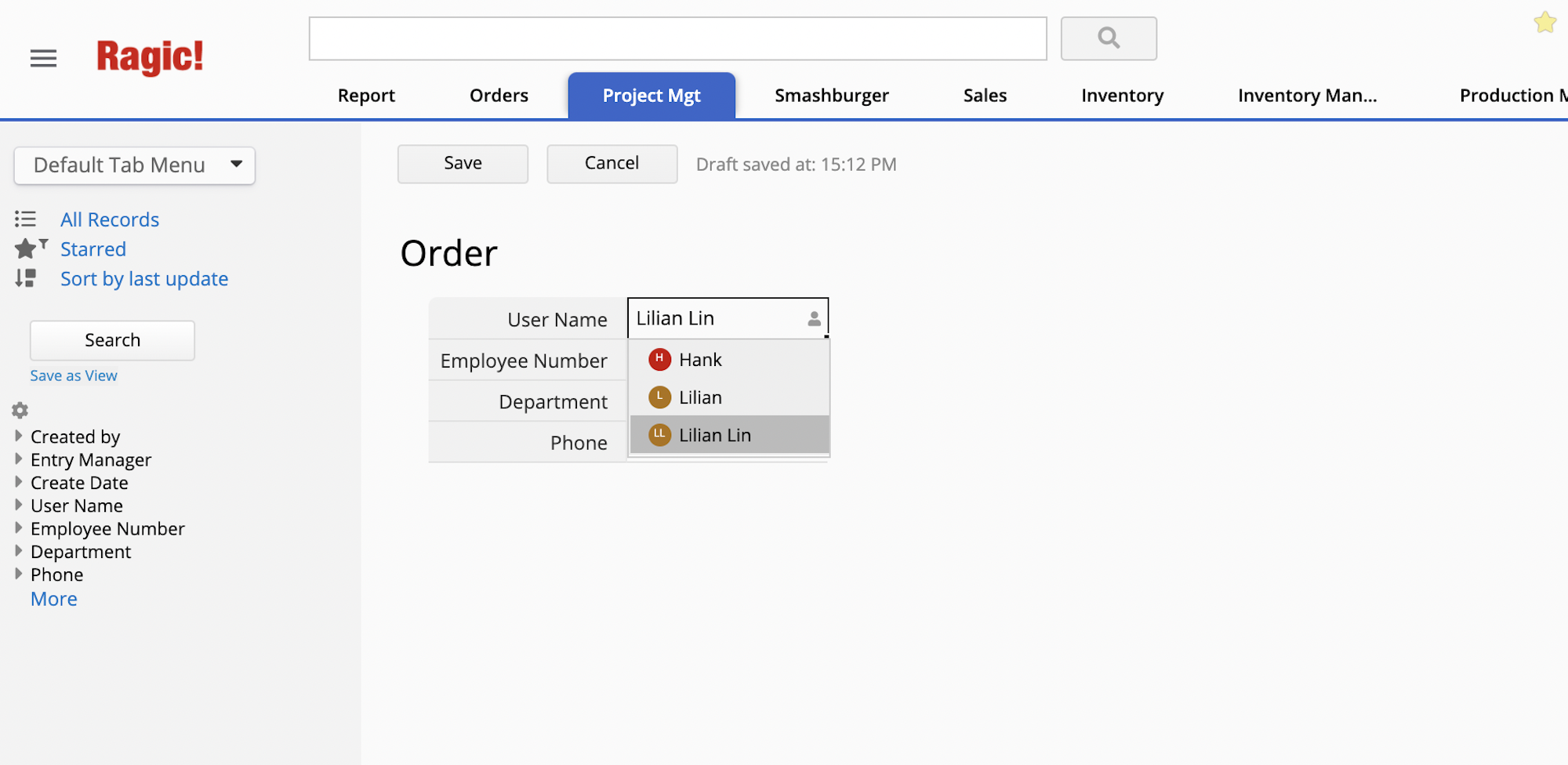 You can also set the default user as the entry creator by checking the "Defaulted to current user" box. User related info will be loaded automatically upon entry creation.