Configuring Notification Settings
Notification settings for your listing and form pages could be configured through the Tools menu under Notification Setting.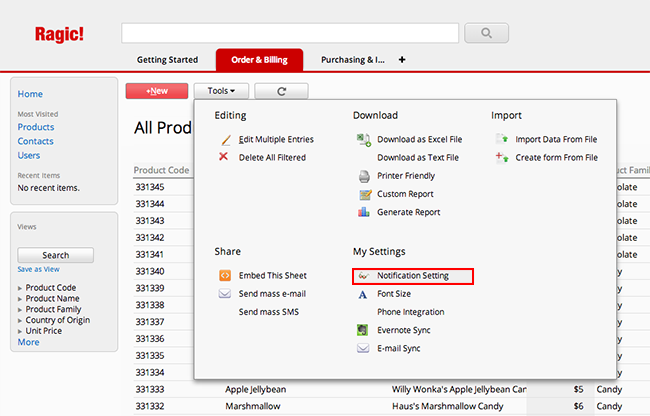 A window will pop up that shows the options available for e-mail notifications
If you would like to set the notifications for many sheets at the same time, or for your Ragic System configurations, you can go to the Notification Settings from the Account Setup under the Start tab, where you can also see your past notifications. (This page can also be reached through the URL https://www.ragic.com/accountname/notificationSetting - make sure to replace your account name in the URL.)
Clicking on any of your application tab names in the menu will take you to a list of all the sheets under that application tab where you can configure the e-mail notifications you would like to receive.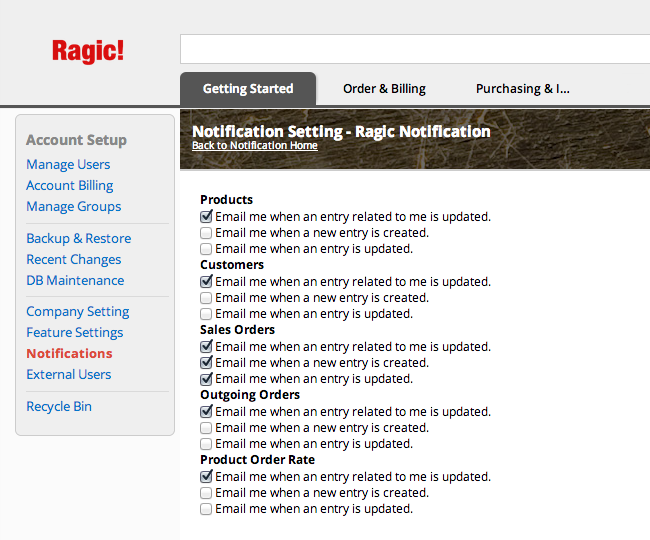 If you are the administrator of the Ragic account and would like to configure the notifications being sent to other users under this account, you can use this type of URL by replacing the account name and the user's e-mail.
https://www.ragic.com/accountname/notificationSetting?e=user@email.com