How do I upgrade or start my subscription?
Click on the "Upgrade Account" link at the top right corner of the page to start your subscription. You can choose your Ragic plan from the Pricing page, and continue on to your trial for your upgraded account.

You will be redirected to a secure credit card transaction system for payment.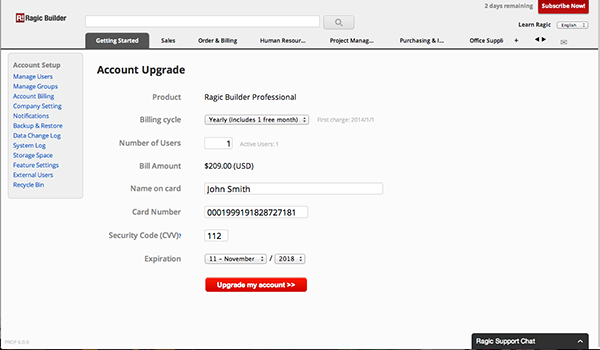 You can also upgrade or change plans, any time by going to the Account Setup page and choose Account Billing.