Setting Reminders
You can set reminders triggered by the values entered in the date fields in Ragic. You will have the option to send these reminders to either the entry creator, or an e-mail entered to an e-mail field in the same form.
To access the reminder settings in a form, go to the Reminder tab under the Form Settings in the Design Mode.
Here you can set reminders according to the fields that contain dates. You will only have to do this once in your form design, and Ragic will send reminders automatically according to the date values that are entered in entries. You can set as many reminders as you want.
In the example below, we have already set two reminders for a Sales Order form that contains two date fields that are sent to the data creator, and we're adding a new one for the field "Shipping Date", which will send a notification to the Customer's e-mail the day an order is shipped.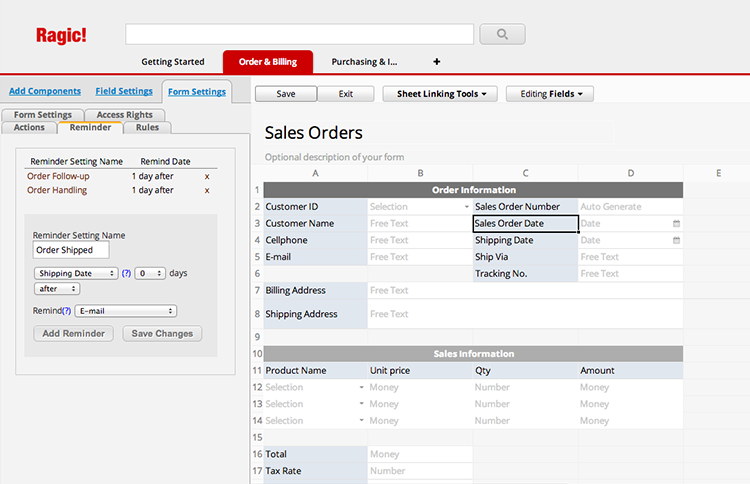 If you would like to have a customized message upon an action being completed instead of Ragic's default reminder e-mail, please check our documentation on creating an automatic e-mail notification.