Customizing Homepage
Click on the gear icon on the upper-right of the page to start customizing your database's homepage.
On this page, you can click + to add a new section or click X to delete one. After adding a new section, click on the section to configure its further settings. Don't forget to save it when you've completed all settings.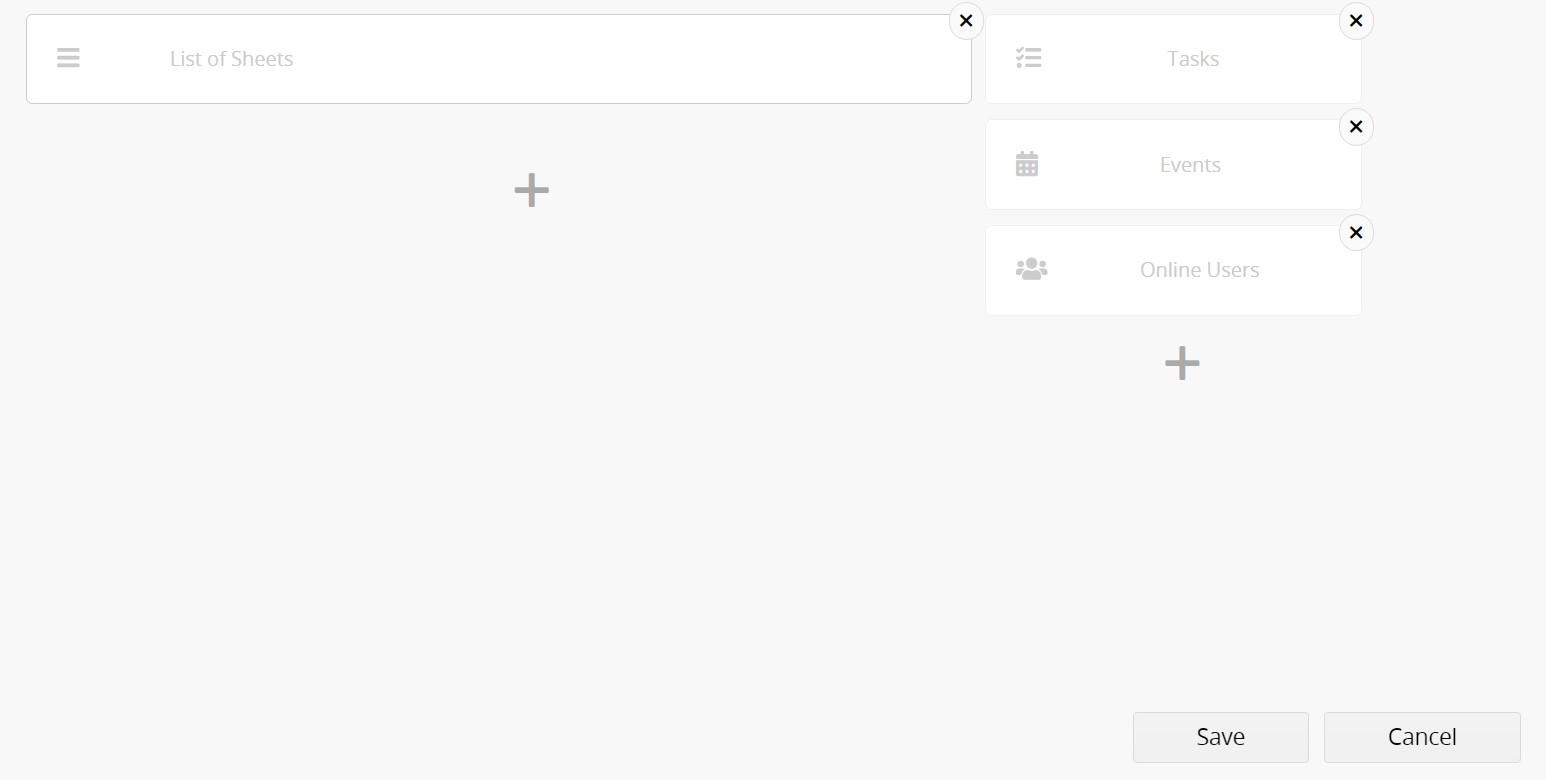 Currently, we support 9 different sections.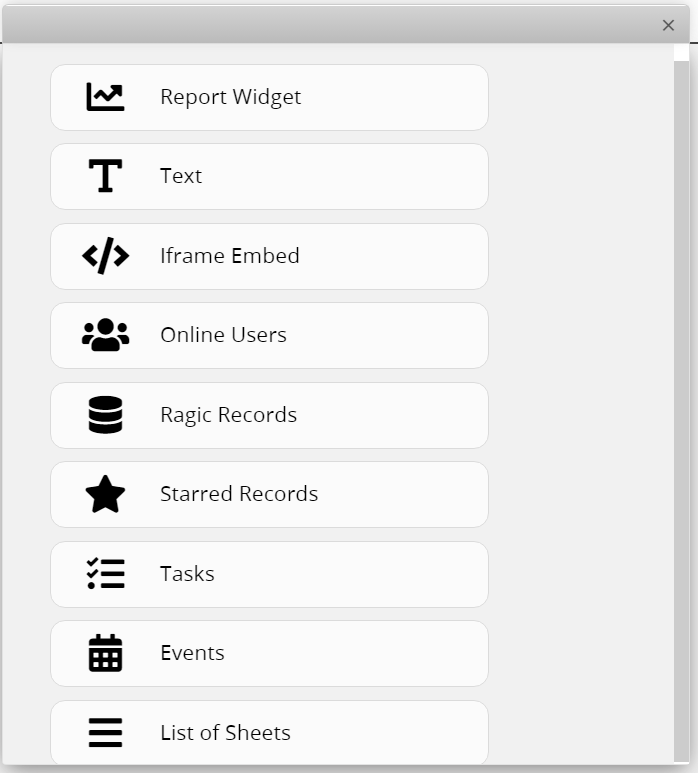 List of Sheets
List all the tabs and sheets in your database.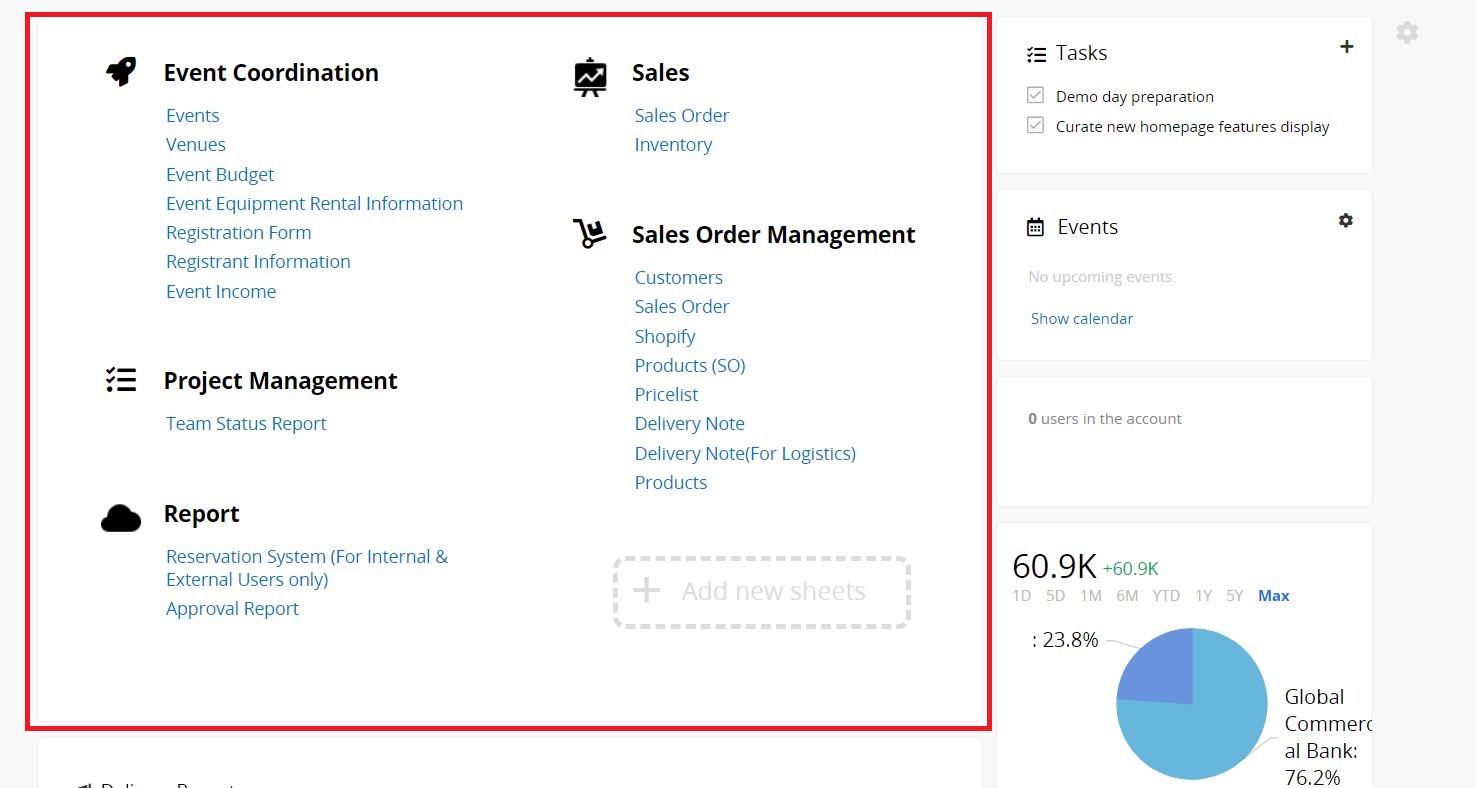 Events
Events on your homepage lists up to 10 upcoming entries that are entered with date information as events.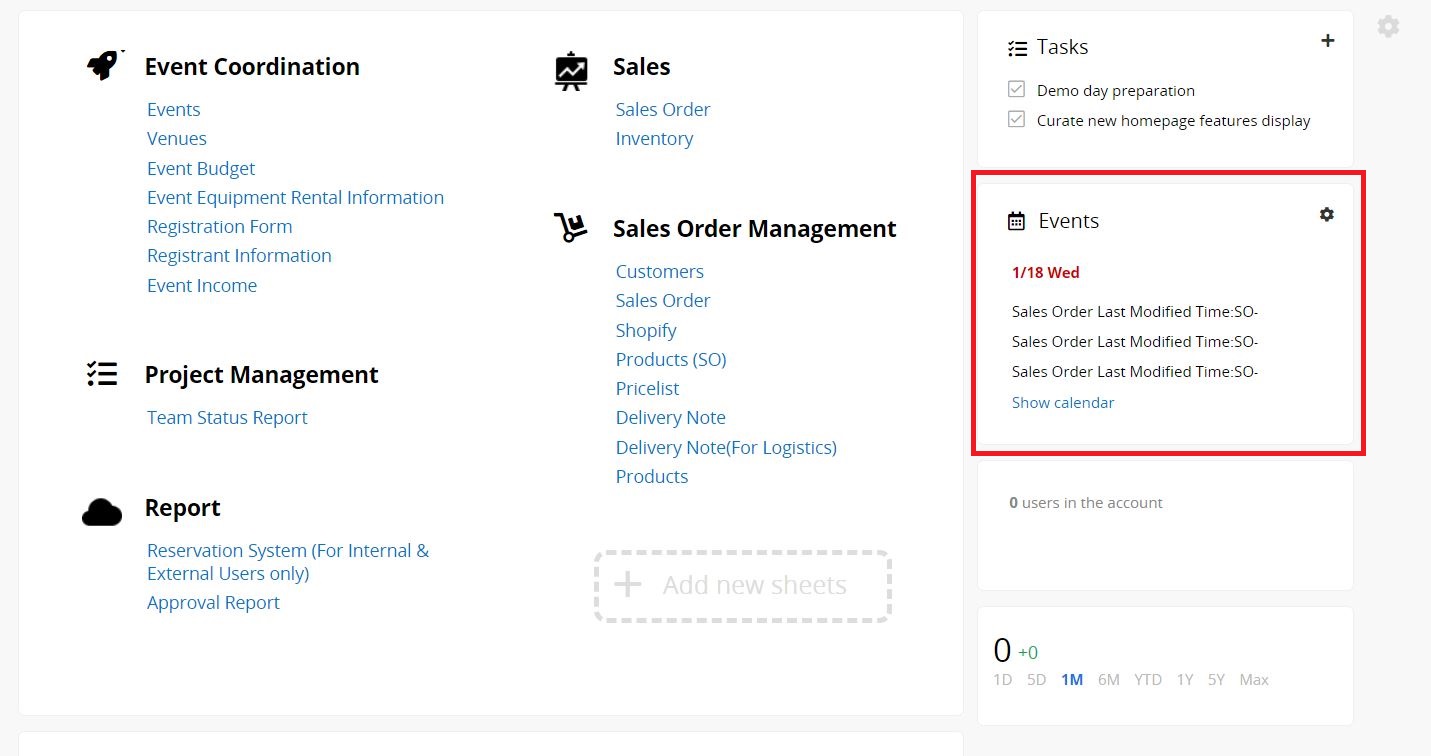 Tasks
Tasks is the to-do list for each user, it can be generated from the system or manually assigned.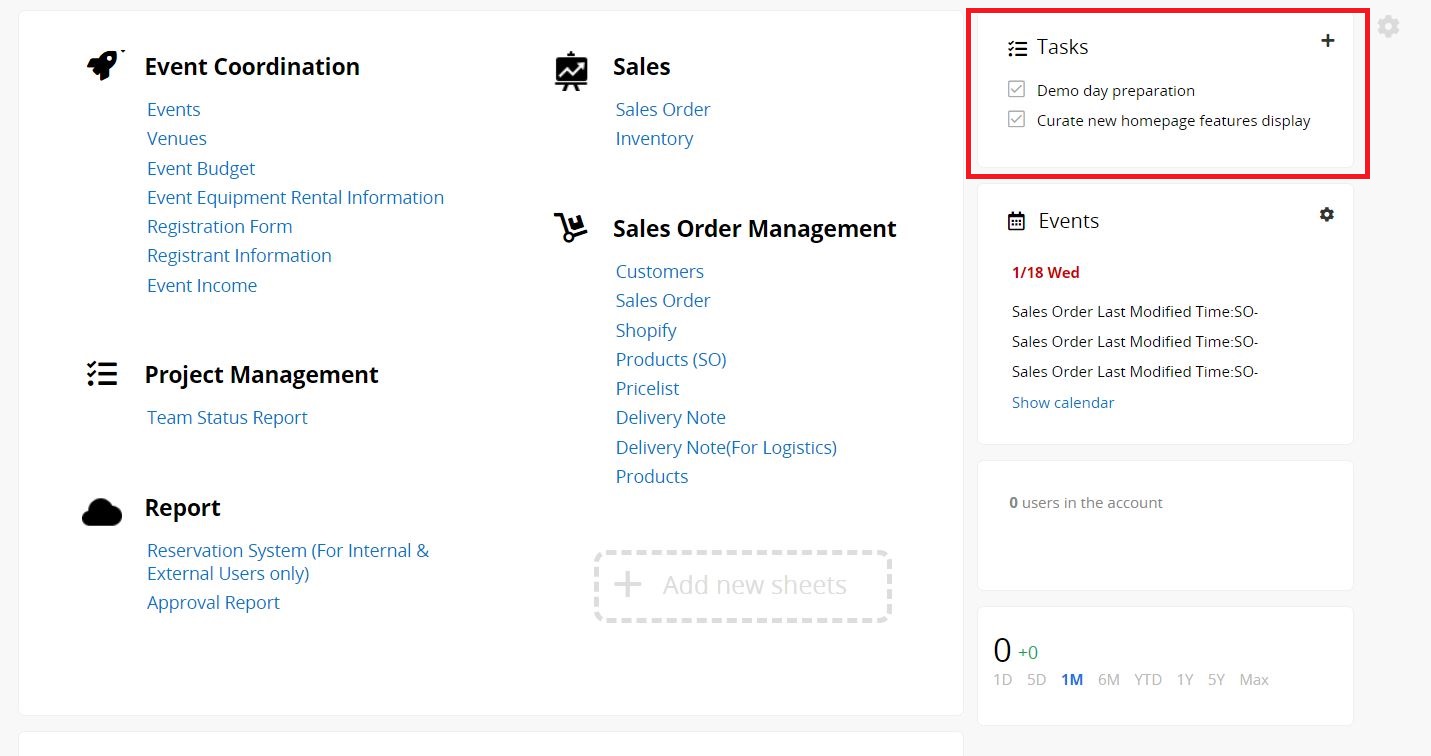 Starred Records
Show all starred records from all sheets.
Ragic Records
Show 2 field values of the latest 5 records from a selected sheet.
Online Users
List all users who are currently online and their last log in time.
Green: Online
Yellow: Idle for more than 3 minutes
Grey: Idle for more than 30 minutes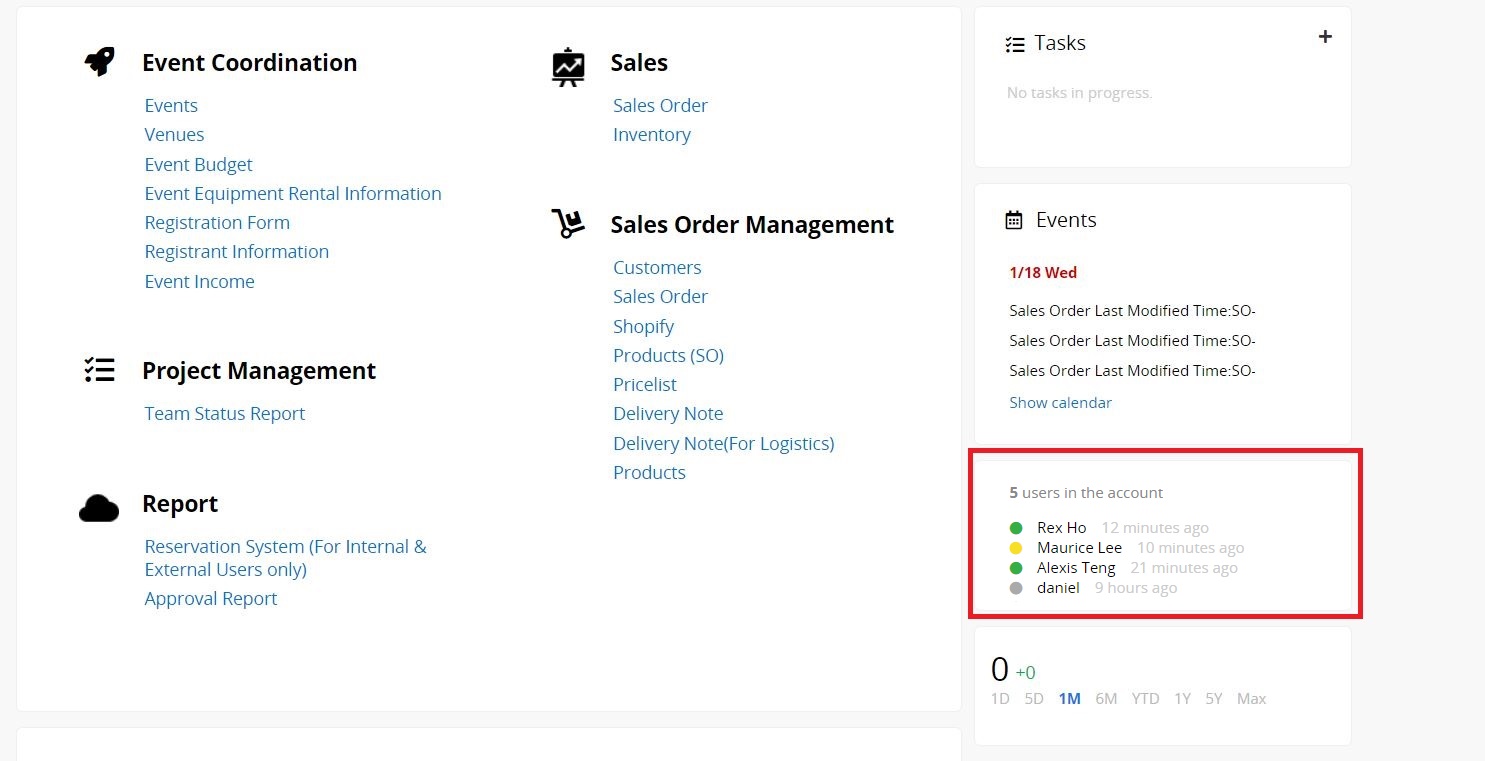 Text
Enter any kind of text, and it supports BBCode. So you can insert an image, video, or hyperlink as well.
Iframe Embed
Fill in an URL to embed the content in this section. For example, you can embed a Google Calendar or Youtube video on your homepage.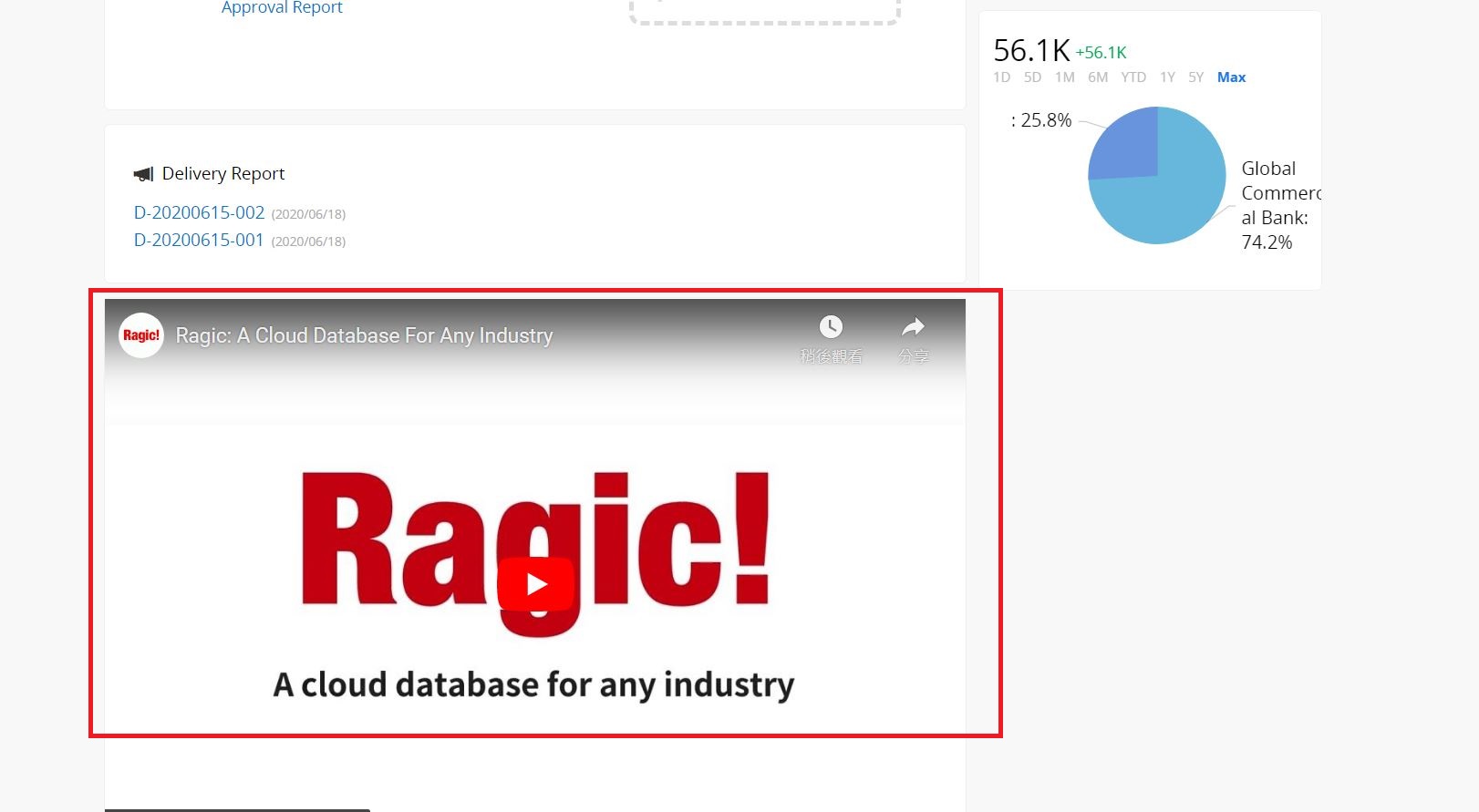 Report Widget
Insert Widget on your homepage for data visualization, such as using a pie chart to display revenue by sales reps or revenue growth trend next to sales data.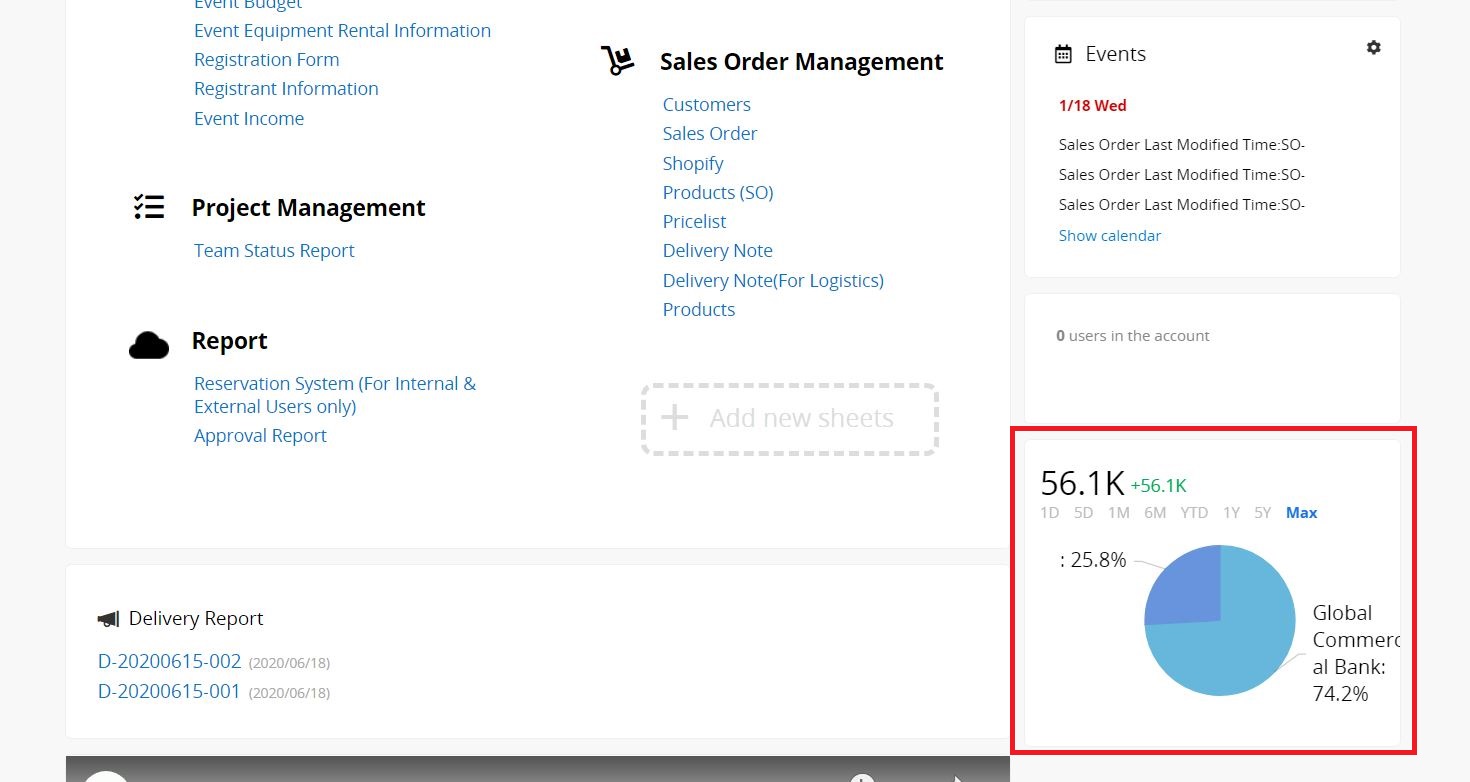 Configuring Side Bar feature access
You can configure the access rights of the features listed in the sidebar for users from the feature access settings.