Configuring Your Database Home
Tabs and Sheets
When you enter your Ragic database, you'll see a list of all available sheets under each tab that you have access rights to on the user Homepage. You can either scroll down to find the sheet that you want to access, or navigate from the Tab on the top.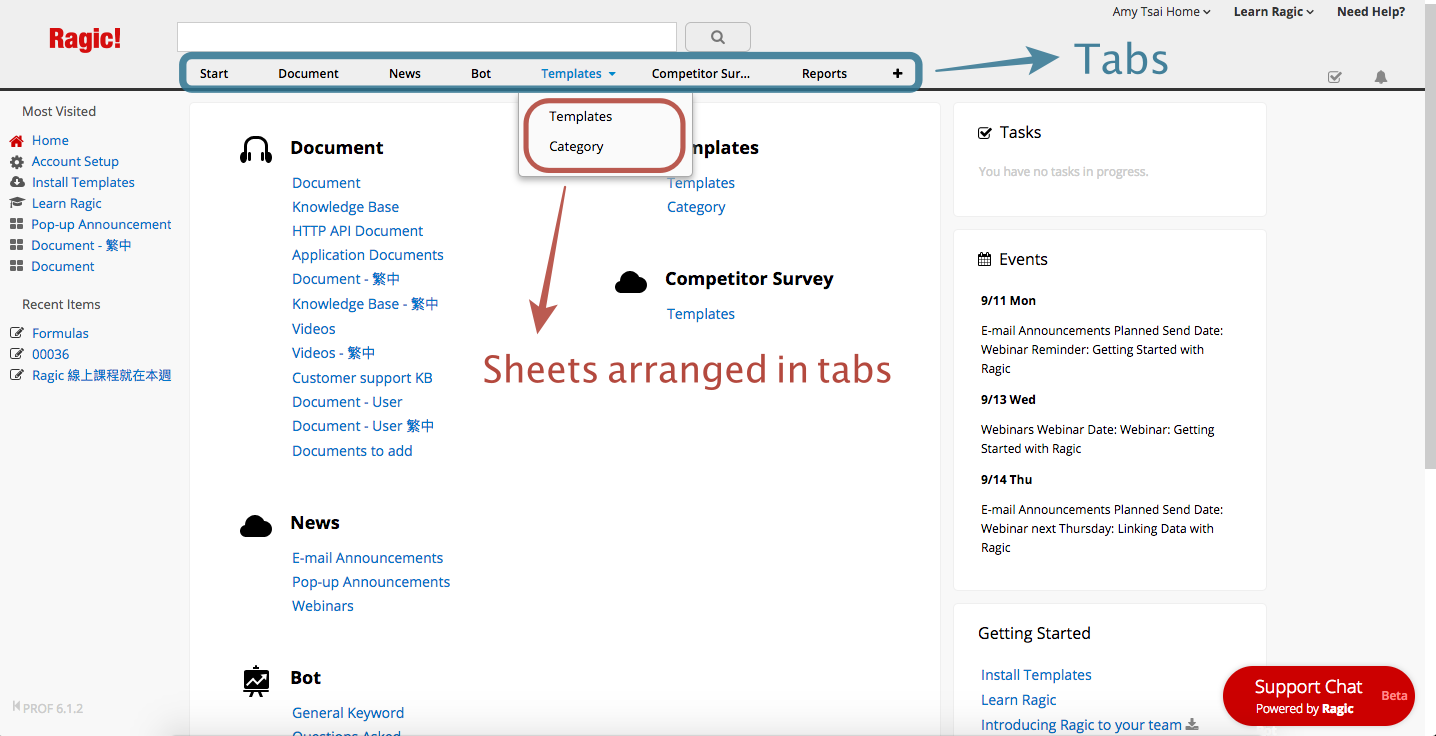 To delete a sheet or tab, you may refer to this documentation file.
To move and rearrange your tabs and sheets, please refer to this documentation file.
Configuring Side Bar feature access
You can configure the access rights of the features listed in the side bar for users from the feature access settings.