UI Translations
Ragic is offered in English, Traditional Chinese, Simplified Chinese, Spanish, and Japanese. While you can design your apps in any language you want, Ragic gives you the opportunity to translate the user interface into your own language so that it would be easier for your users to navigate.
To translate Ragic into your own language, navigate to the hamburger icon on the upper-left of the page, and select UI Translations under Account Setup.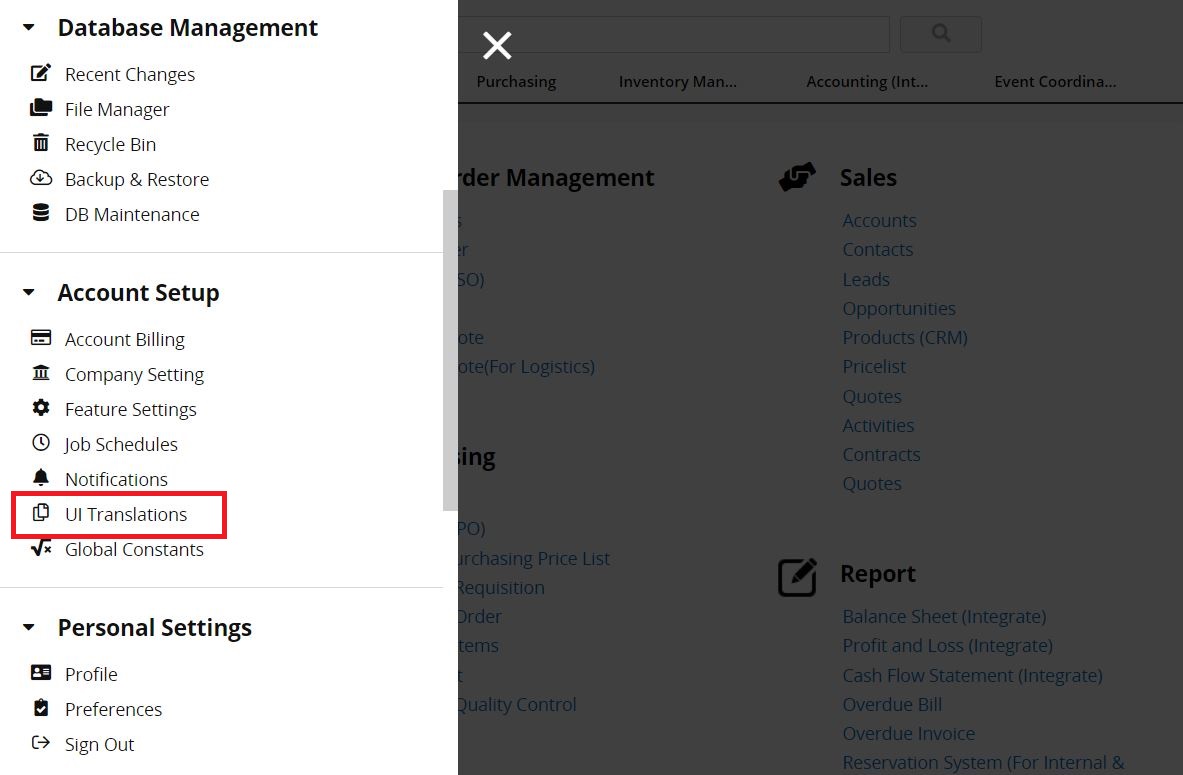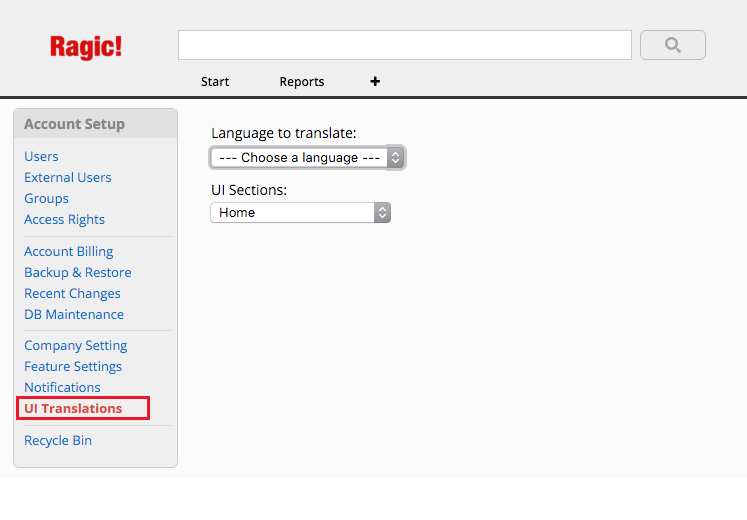 Pick the language you would like to translate Ragic into under Language to translate. The UI Sections are the sections to translate.
You'll see the names of the classes Ragic uses to identify where your text goes in blue. Do not edit this blue text.
The green text is where you'll be editing into the language you are translating to. After editing the text, click Save above the translation window.
After you're done with a few sections, you'll start noticing that your saved translations are automatically displayed in the Ragic menus where your UI sections were pointed at.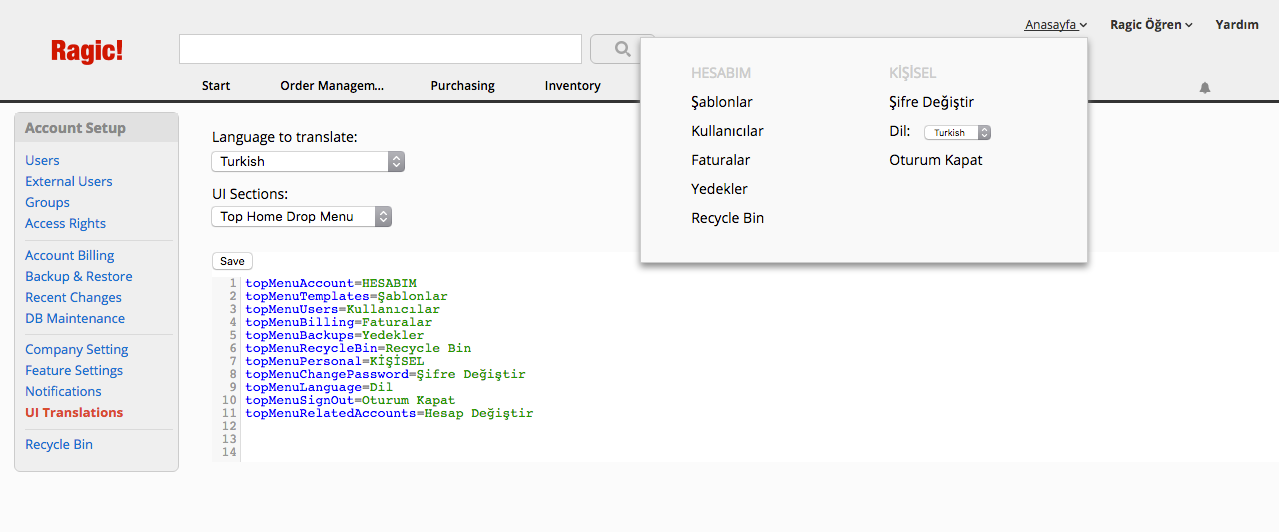 You can keep translating to your own language. Users in your account will be able to see these translations and interact with Ragic in the language you're translating to.