Recent Changes - data
Except viewing the history of a record, SYSAdmin can also view the edit history for multiple sheets from Recent Changes, which can be found from Start Tab > Account Setup.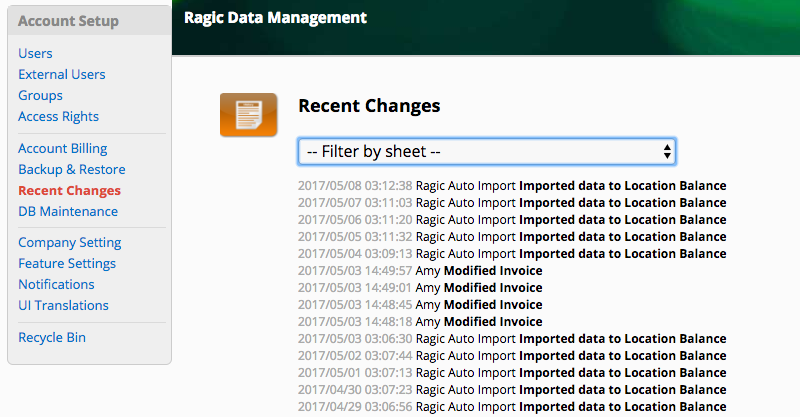 You can click on the modified records, to view details on additions and modifications.
To check all edits only on a sheet, you can apply filter from the Filter by sheet box.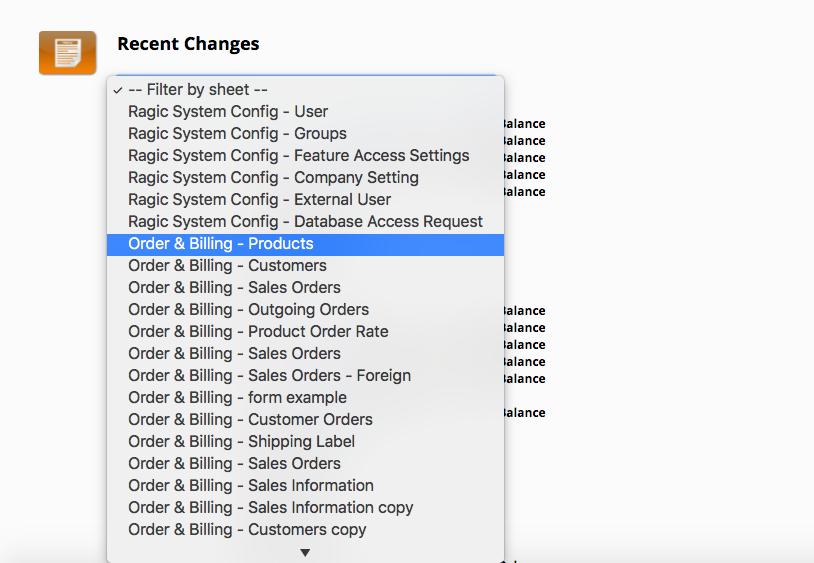 Database Design Changes
Scroll down on the Recent Changes page, you can also find history of design changes for all sheets.