Recent Changes
Recent Changes - data
Except viewing the history of a record, SYSAdmin can also view the edit history for multiple sheets from Recent Changes, which can be found by clicking the hamburger icon on the upper-left of the page, and select Recent Changes under Database Management.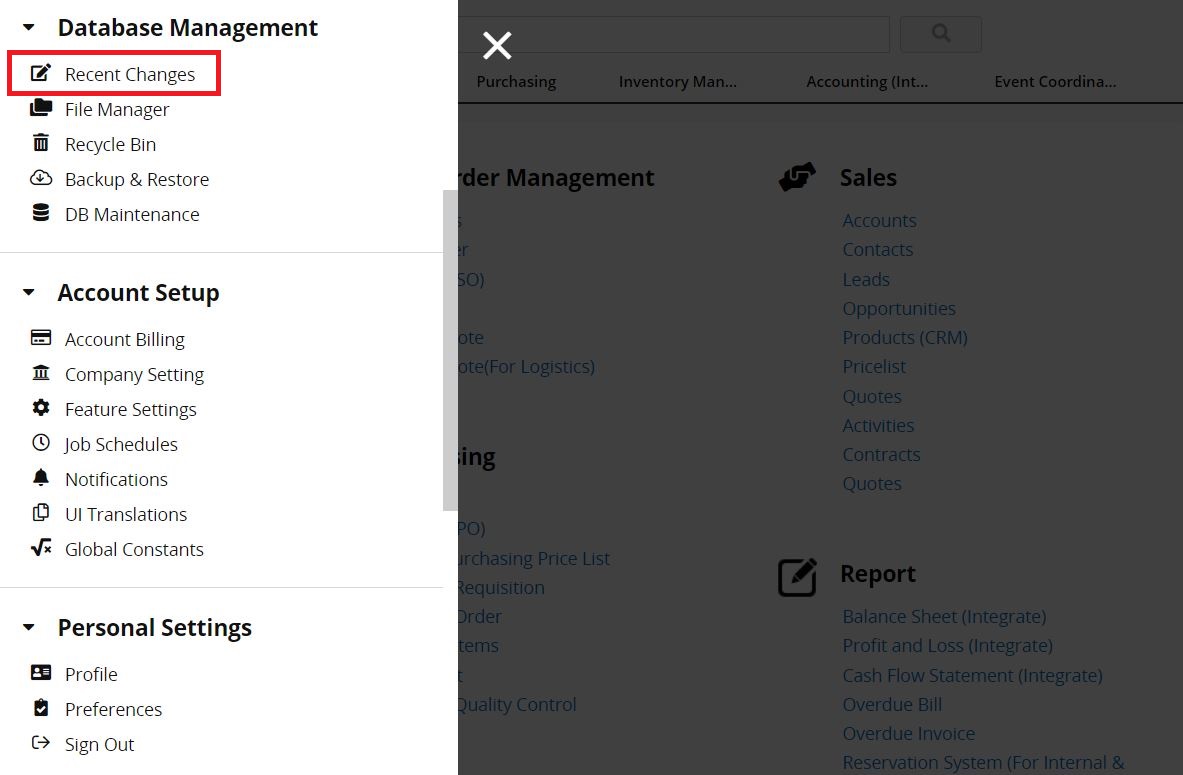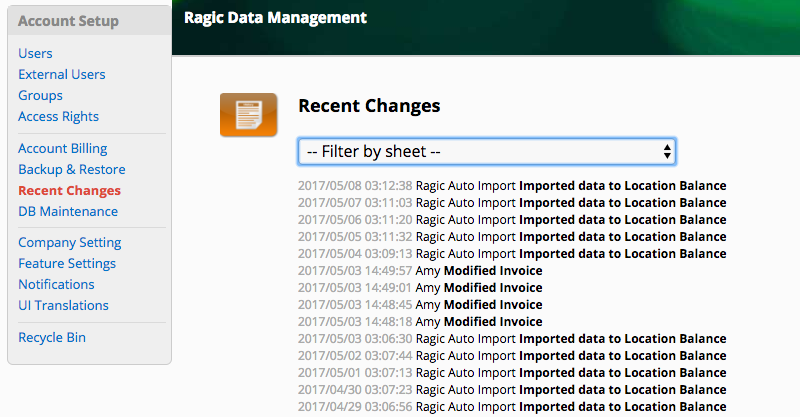 You can click on the modified records, to view details on additions and modifications.
To check all edits only on a sheet, you can apply filter from the Filter by sheet box.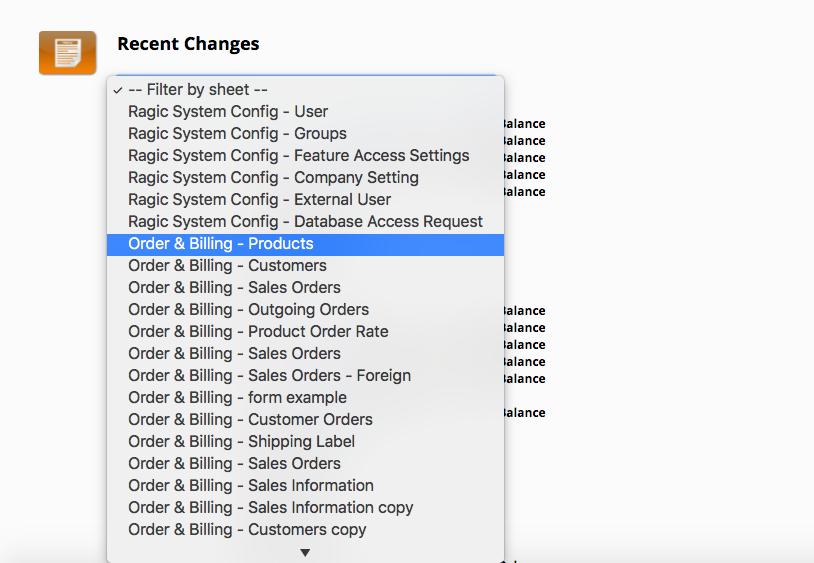 Database Design Changes
Scroll down on the Recent Changes page, you can also find history of design changes for all sheets.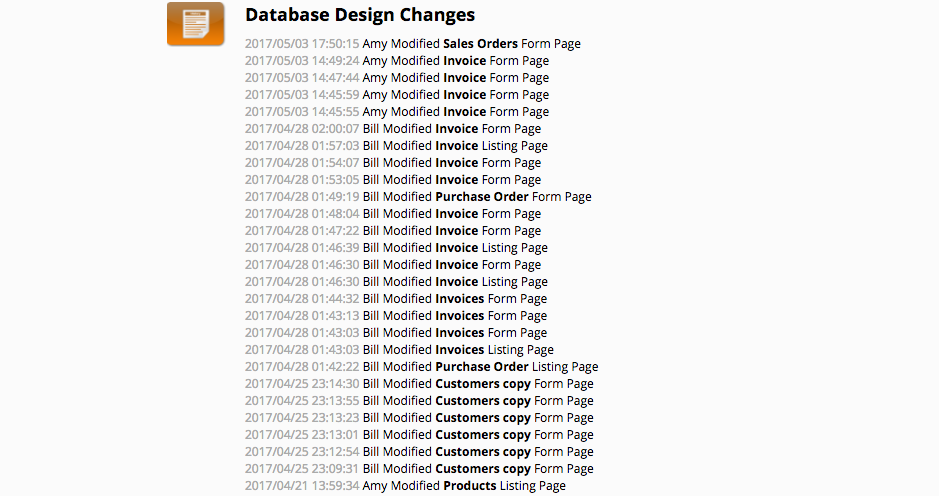 Revert Mass Update
If you want to revert previous mass update, click the Revert Icon next to the history of a mass update.
Please note that it is not suggested to revert mass update if:
1. The design on related field(s) has been changed.
2. The Mass Update was made a long time ago.