You can add your event data from your Ragic database sheet to your calendar applications with more information like title, description, and duration with beginning and ending date & time.
To do this, navigate to the Calendar Sync option found under Tools
Configure the timezone for your Calendar sync, and select the fields you would like to add to your calendar like Start Date (required), Start time, End Date, and End time, Title, Description, and the Location of an event from the pop-up menu. You can create another set by clicking plus button if needed, also select subtable fields if the events data you would like to sync is in the subtable.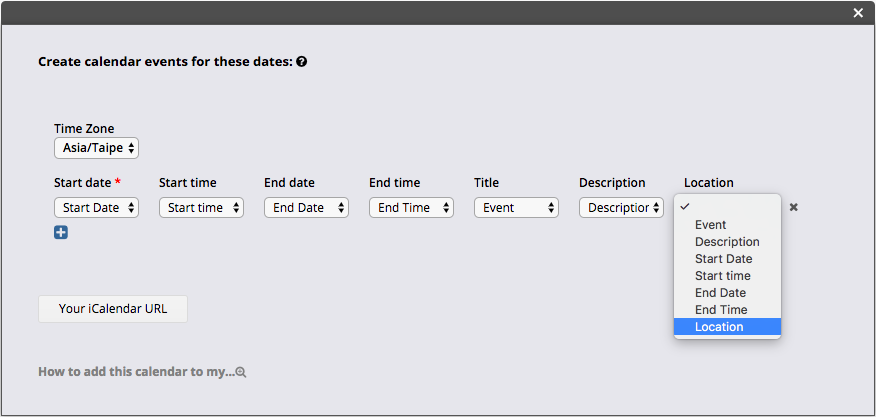 Obtain your iCalendar URL from the button below, and follow the instructions to add these dates to your favorite calendar application.
Ragic's calendar feature is supported on major calendar applications, including iCal, Google Calendar, IBM Lotus Notes, and Microsoft Outlook, which means that you'll be able to track the important dates within your Ragic database from all devices.
Below is the result of Calendar sync with Google Calendar: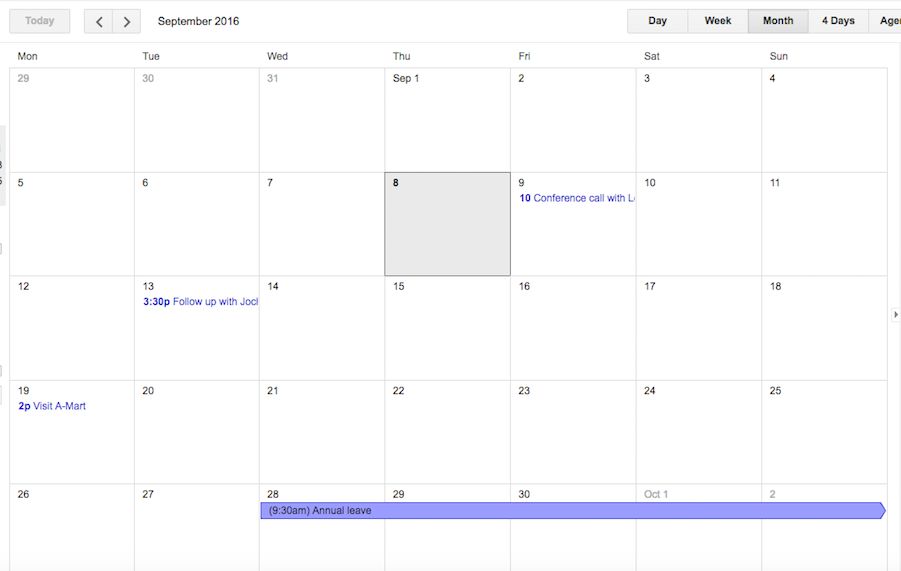 Calendar Sync Data Range
In consideration of maintaining optimal system performance, only data compliant with the below criteria will be shown on the calendar app:
(1) Maximum of 1,000 events with "Start Date" during the current month.
(2) The 200 most recent events with "Start Date" before the current month.
(3) The 200 most recent events with "Start Date" after the current month.