Add Action Buttons Into Fields
Note: The action button created by mail merge cannot be added into fields.
Add to Form Page
If your sheets already have action buttons, then you can add them into fields through drag-and-drop.
You can also right-click to Insert Action Button.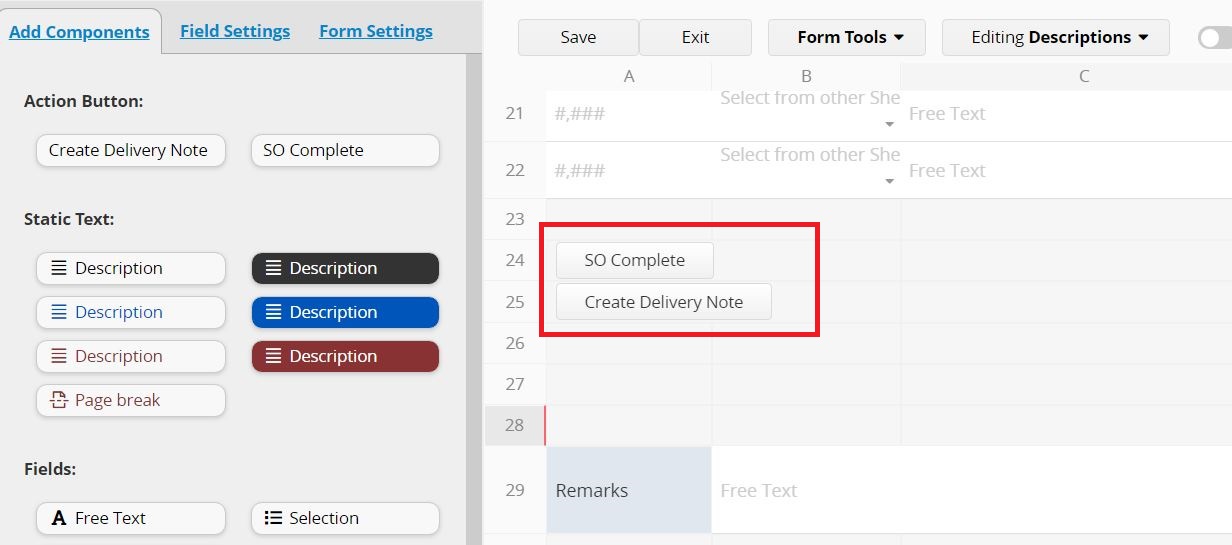 By doing so, you can place action buttons wherever you want in the sheets.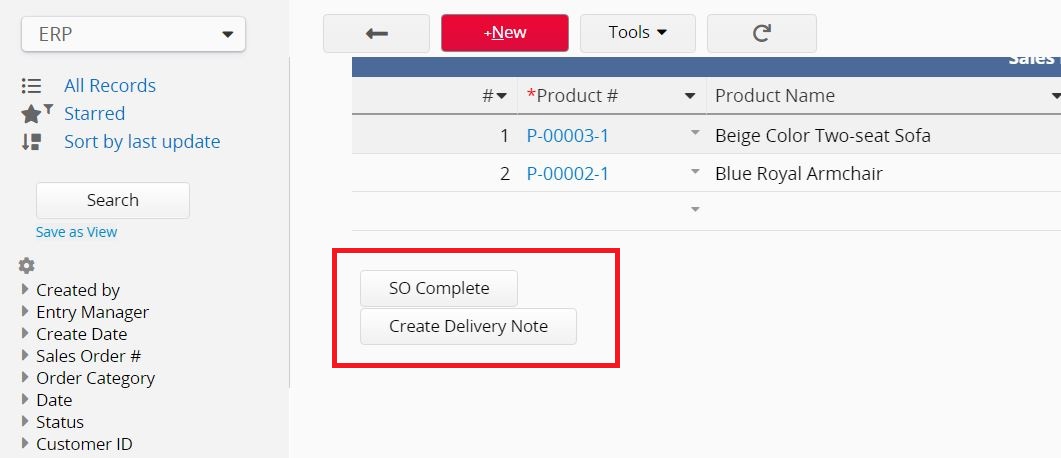 Add to Listing Page
After creating action buttons, you can also add them to the Listing Page as fields.
Under Listing Page Design Mode, you can add action buttons as fields using the Field Picker.
By doing so, you can directly execute the action button on the Listing Page without clicking into the Form Page for each record.