Freeze Rows/Columns
Please note that this feature is not supported on Internet Explorer.
If you would like certain rows from the top or certain columns from the left to remain on the screen no matter where users scroll on the sheet, you can freeze its rows or columns.
In the design mode of the form page, go to form tools and click on Freeze Rows/Columns to select the number of rows from the top or columns from the left you would like to freeze.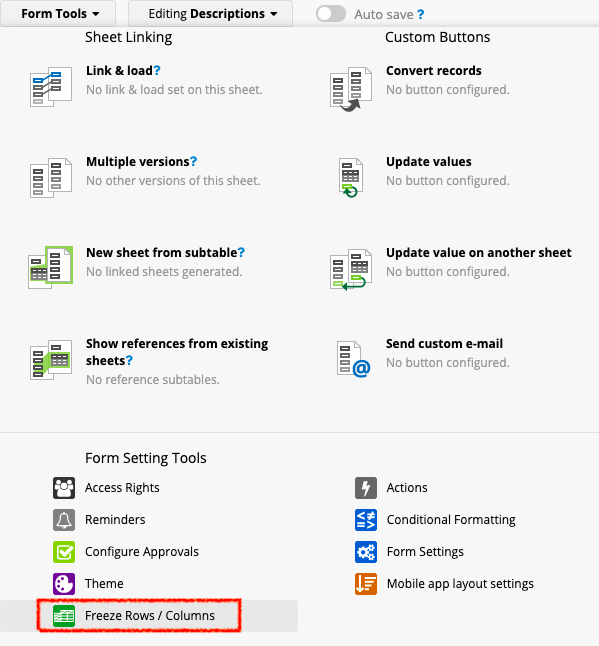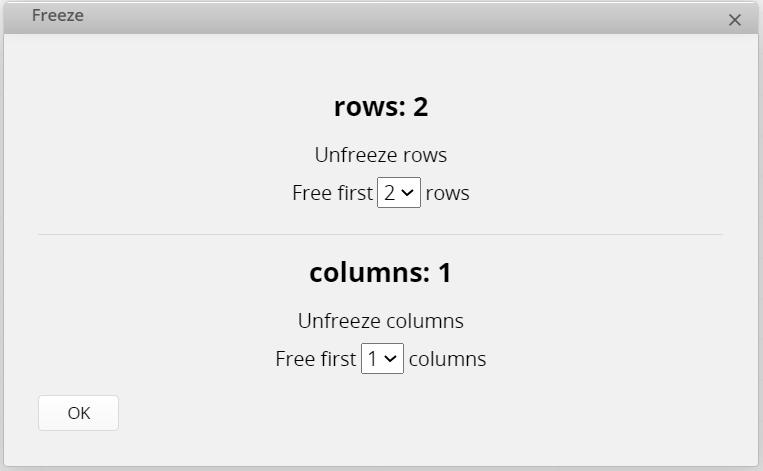 After that, your selected rows or columns will remain on the screen of the form page no matter where your users in this database scroll to.
You can also apply this function when you go through the same process on the listing page, but unlike on the form page, you are only allowed to freeze the columns of the listing page.