Processing Payments
Connect your bank account
You can accept payments with Ragic via the service provided by Stripe.
To set up your payment process, go to Change Design > Form Settings > Payment. Choose the field to indicate the payment amount, set up the currency, then click Connect bank account.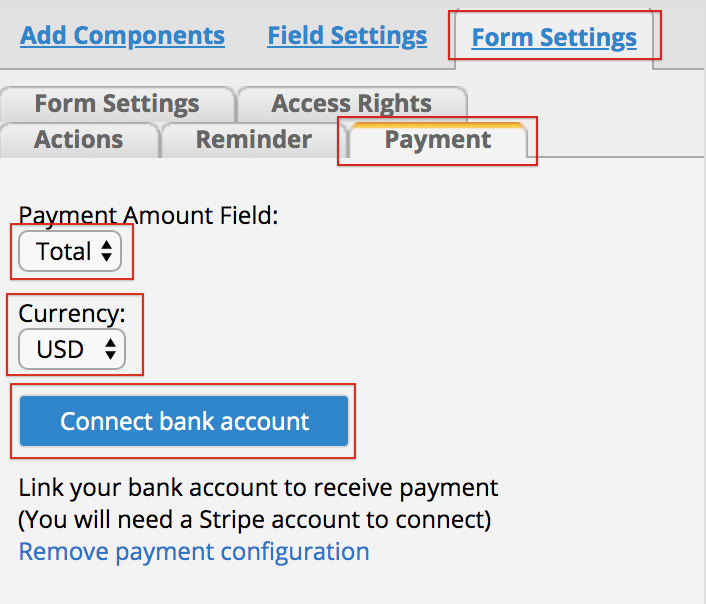 You will be directed to Stripe account activation page. From there, you'll be able to set up connection with Ragic.
Follow the instruction to fill in the form and click Authorize access to this account after you complete it. You'll then be redirected to Ragic.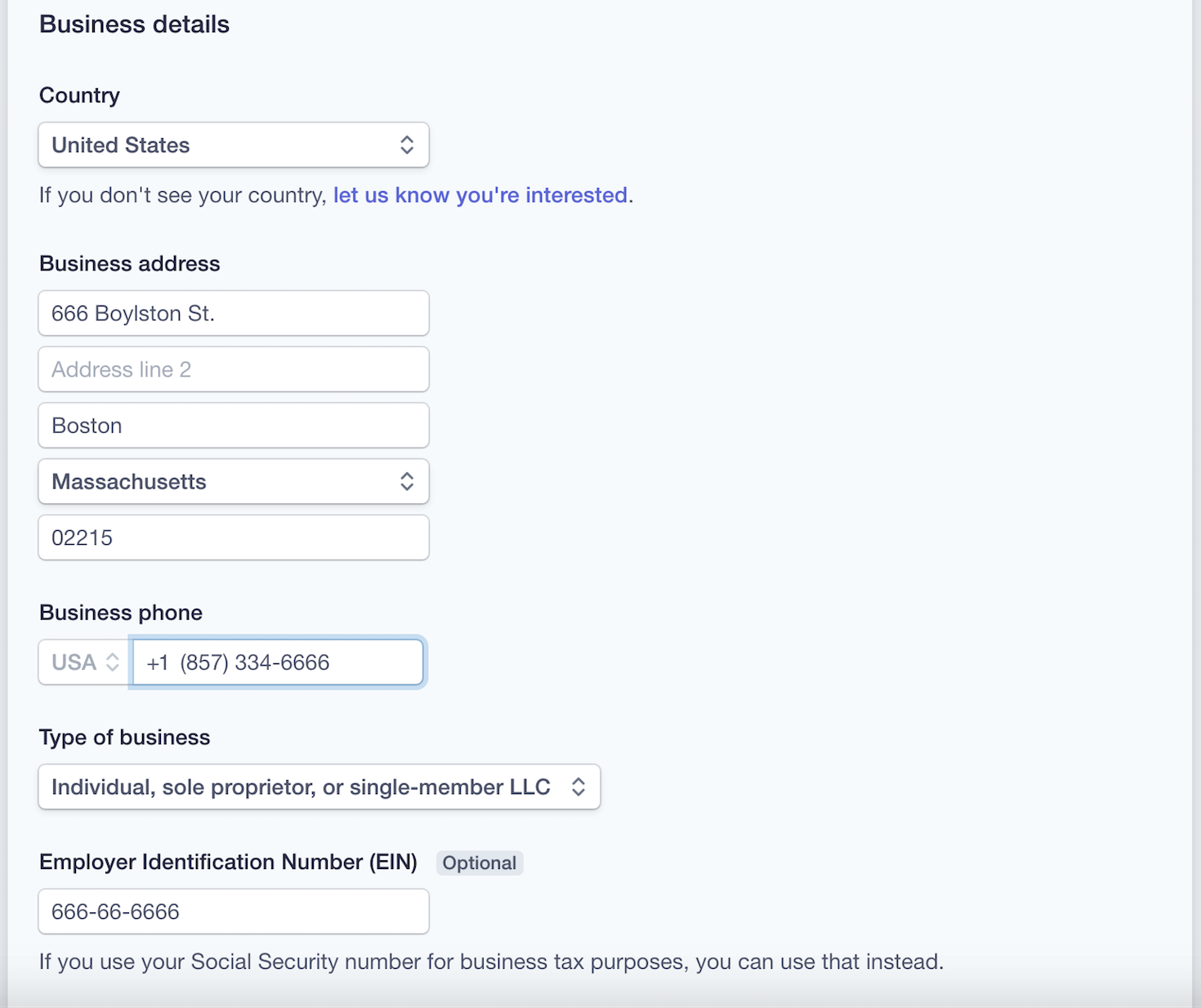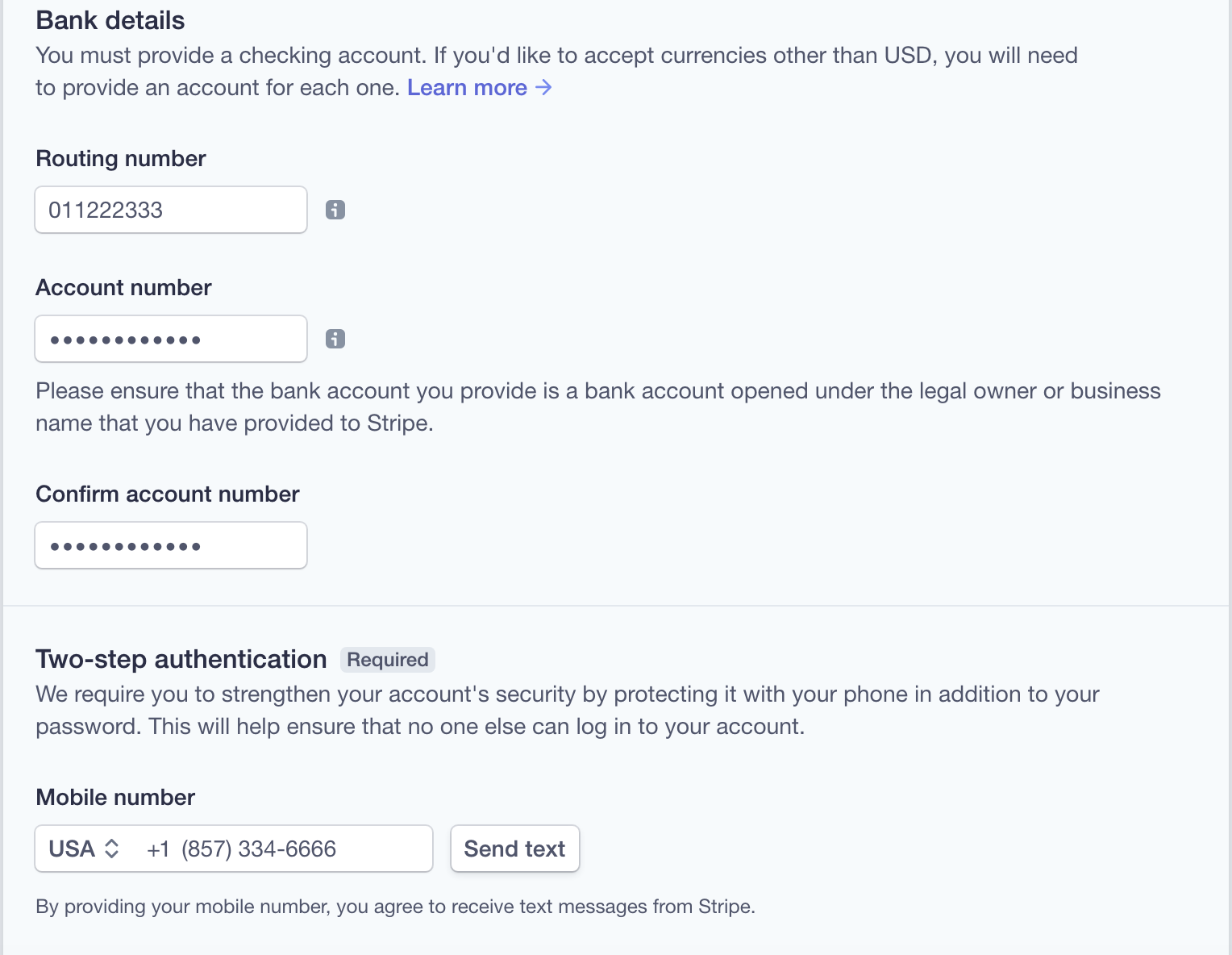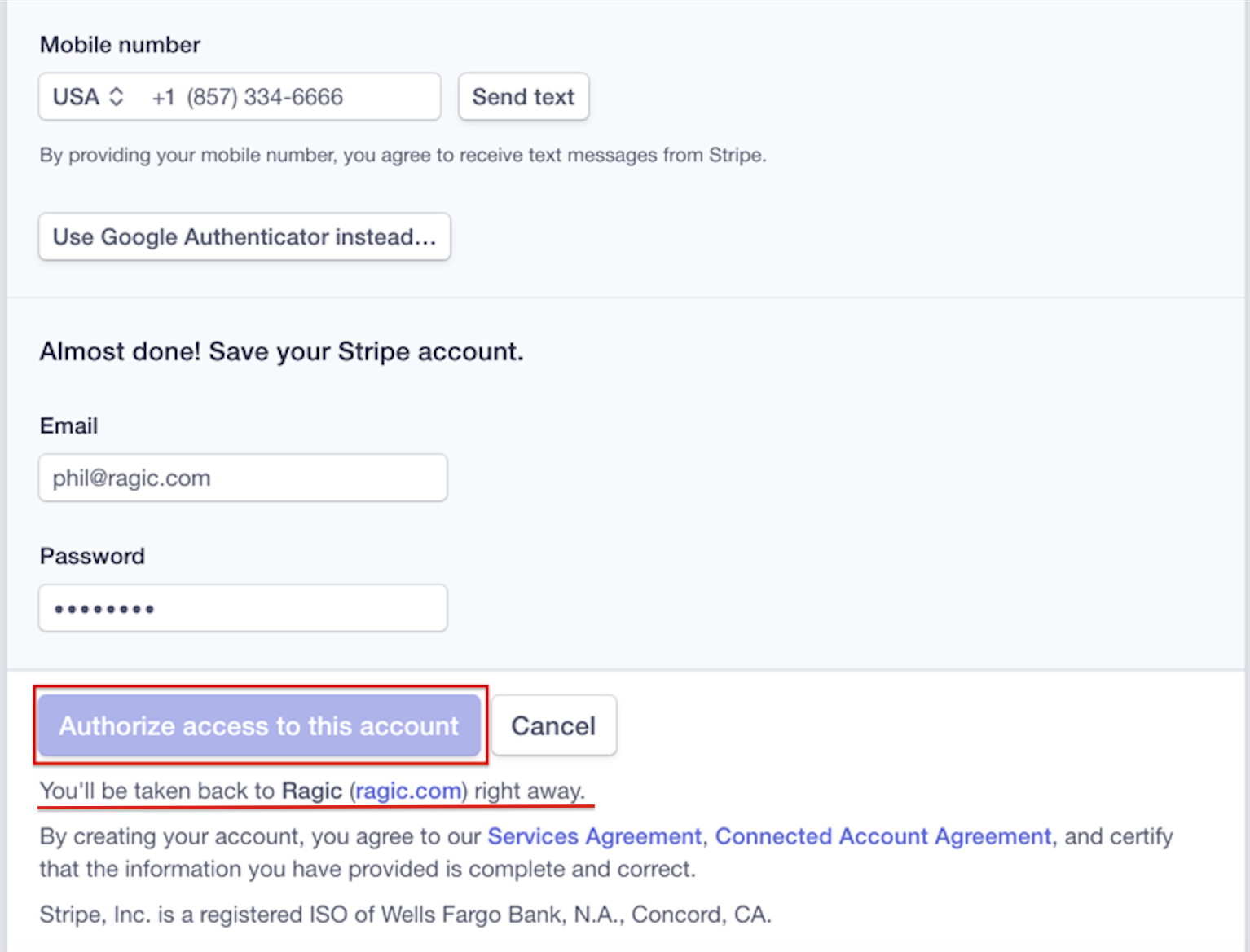 Click the "Click to confirm connection" button on your Ragic sheet design mode. If the connection is successfully established, you will see the "Connection confirmed!" message. Remember to save your design afterwards.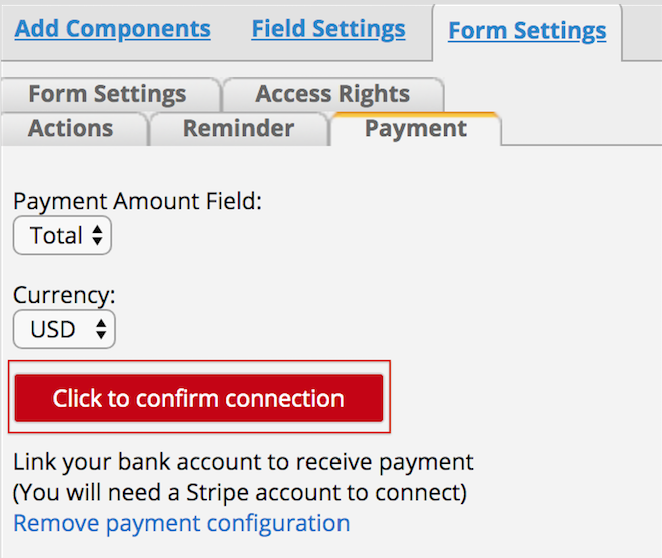 Pay with Ragic
After the bank account is connected, users will see a cart icon at the bottom right side of the page and clicking it will show the red "Proceed to checkout" button. By clicking that button, users can fill in the card information they'd like to pay with. They will also be informed on whether or not the payment is successful and the payment date.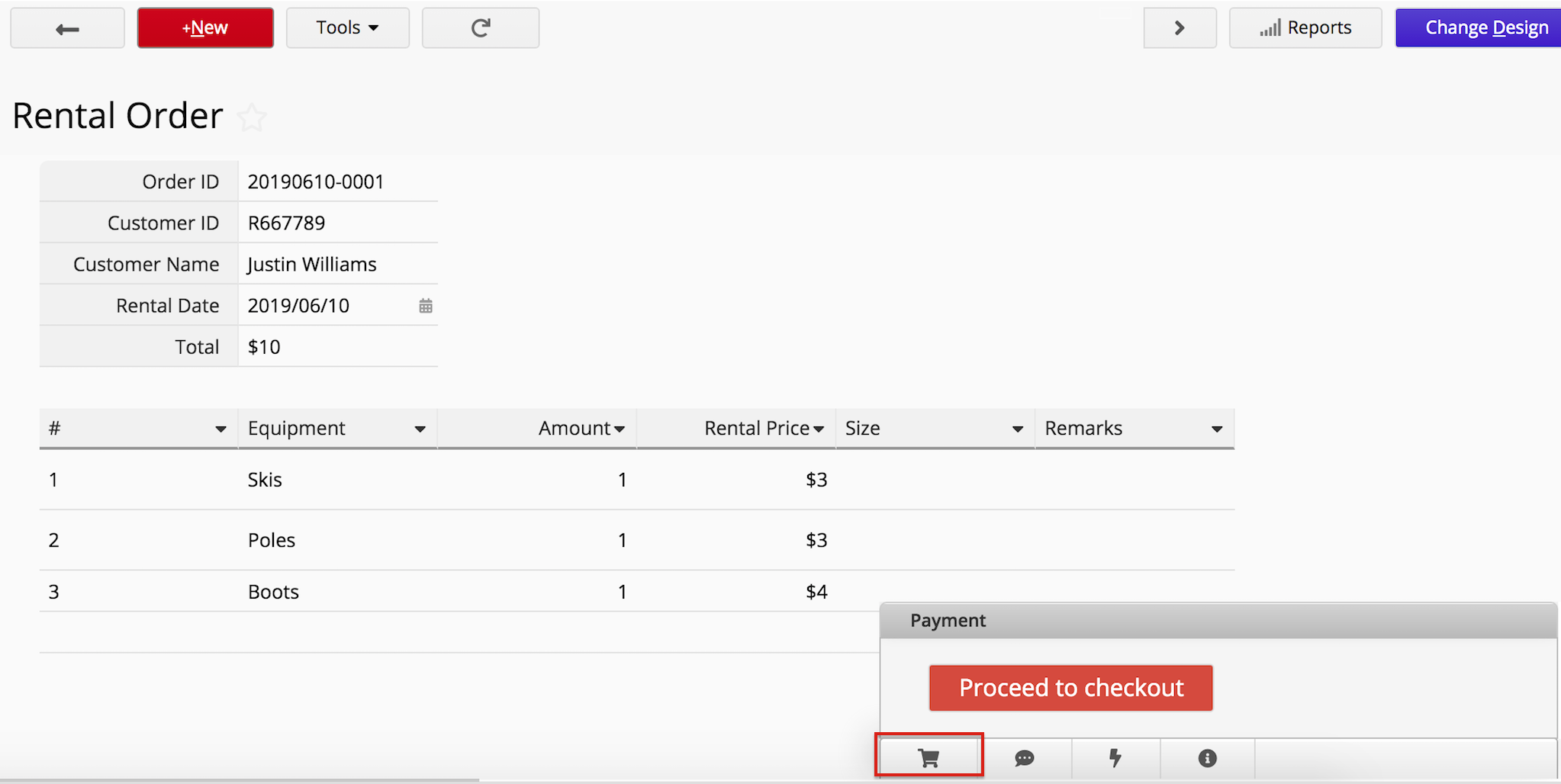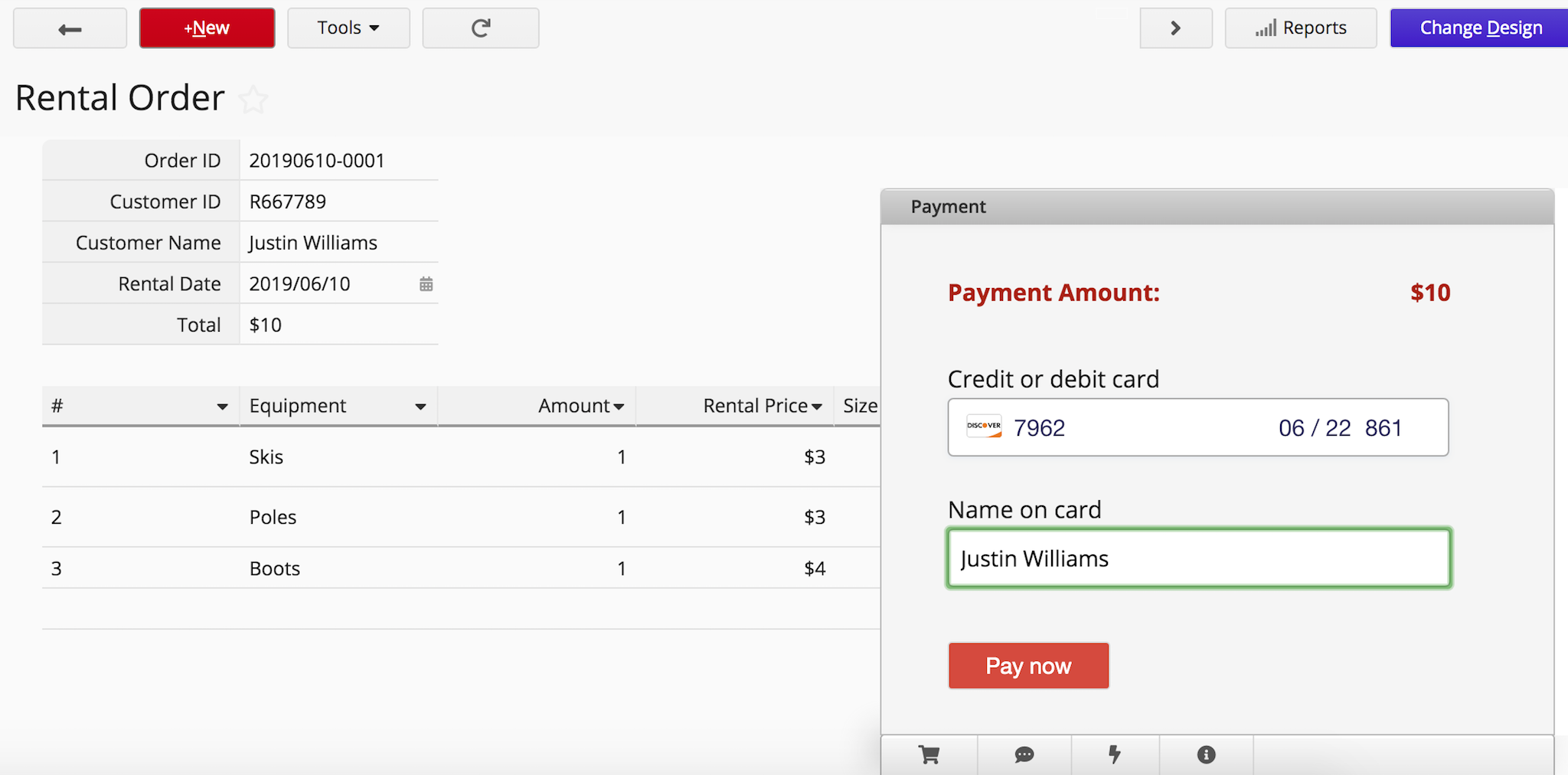 Manage payments in Stripe
You can manage all the payments in Stripe's dashboard.
For more information, please refer to Stripe's Documentation.