Why Have User Groups?
By adding your users into the correct user groups, and setting up access rights on each sheet, you will ensure what each user group has access to, such as viewing, creating, and modifying rights for entries on each sheet.
Adding User Groups Through your Account Setup
You can add new user groups through clicking the hamburger icon on the upper-left of the page, and select Groups under User Access.
Group Administrator and Tabs
Group Administrator:Group administrators can create and update users for their user group, and also make design changes to the sheets under the tab folder specified in the group tabs field.
Group Tabs:Tabs that the group administrator of this group can add sheets or change design to. A tab should be entered like /forms1 which is the way they appear on the URL, separated by commas when there are multiple tabs.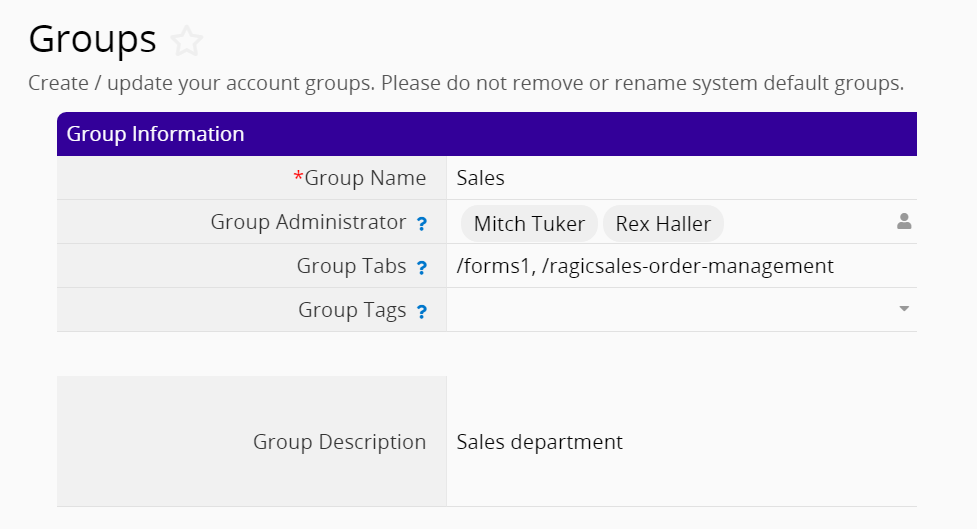 Adding User Groups Through your Sheet Design
Alternatively, you can quickly add a new user group through the Design Mode while you are setting up access rights. This setting can be reached under Form Settings > Access Rights, by clicking on "Add User Group", under the list of your user groups.