What is View?
Ragic gives each user the ability to create different View types. As we query more and more often, there are a set of queries that users will regularly execute.
Users can save these types of frequent searches on any combination of fields from the left sidebar on the sheet as Personal Views.
As the SYSAdmin of the database, you can save common frequent searches as Shared Views for your users. And a shared view can be set as a Default View if necessary.
If you want your users to view the filtered entries only, you can apply Fixed Filter on the sheet.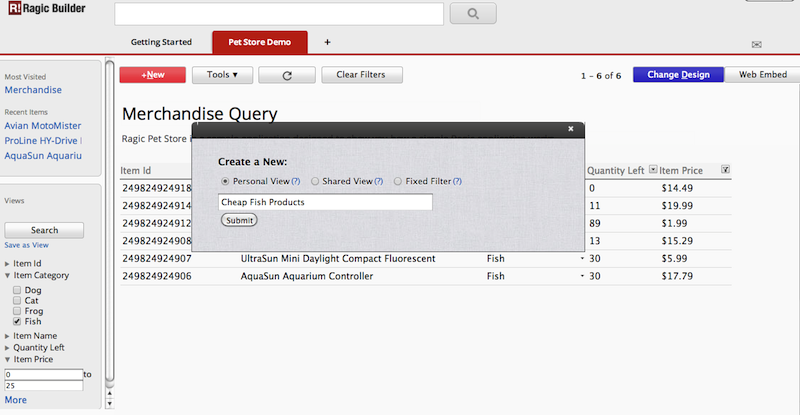 The saved Views are listed on the left side, above the Search button.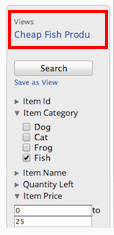 After finishing your search, clicking on the Clear Filters button will lead back to the full database.

Different types of Views are explained in the below sections:
Shared View
If you want every user with access to the sheet to be able to see a saved view, you can set up a Shared View. This way, users can directly refer to the views you created without setting them up themselves.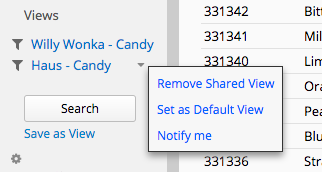 Users can configure notifications based on a shared view if they would like to receive notifications only from the filtered records instead of all records in the sheet.
You can also decide which group can see the shared views by setting Viewable groups.

Default View
You can set a Shared View as a Default View for a sheet, so that whenever the users go to a sheet, the default view will automatically be applied. You can set a view as the default view by right-clicking on the shared view's name, or through the arrow on its right side.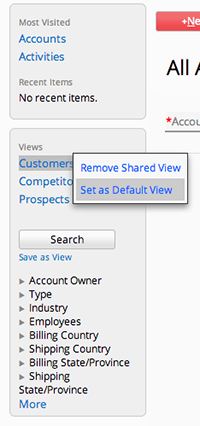 The user can clear the filter conditions applied by this default view by clicking on Clear Filters at the top of the sheet.

Fixed Filter
Another type of view is called a Fixed Filter. A fixed filter is pretty much like a default view, but the filter conditions cannot be removed by the user. This can be used in conjunction with Duplicate Sheet, so that you can create different versions of a sheet by assigning different fixed filters to them.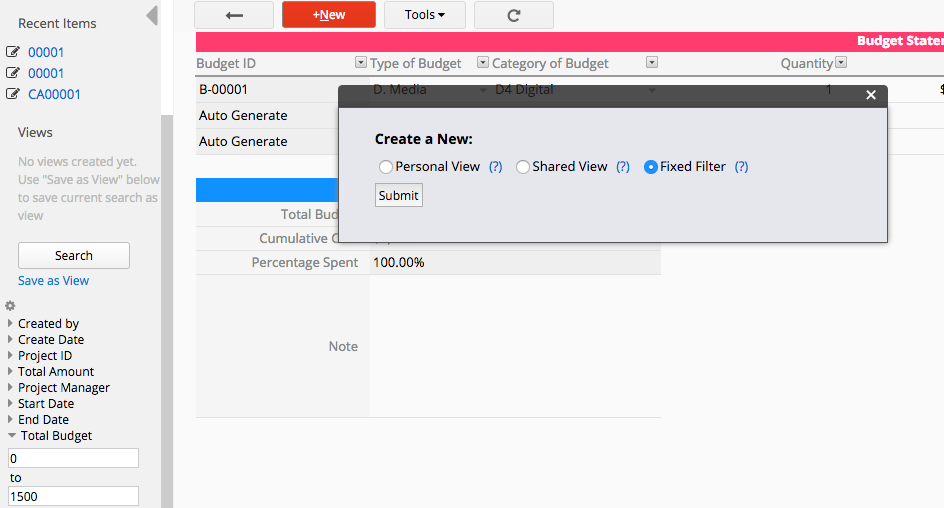 You can combine fixed filter with the field type "select from other sheet" and fixed filter to limit the selection options.