You can install User Status from install templates under category System Report.
User Status Report
In the User Analysis tab, you can know your users' status (login IP, login frequency, amount of finished task, two-step authentication status, etc). In the report, all time-related records are based on the "UTC+0" time zone, such as the last login time.
In the Online Users tab, you will see concurrent users' trends in the recent year.
Printing or Saving your Report as a PDF
You can also save it as a PDF file or print your report by clicking the print icon on the right side.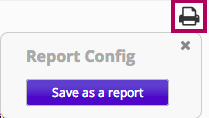 To hide the border of the report when printing, click the border icon on the right side.
Viewing Saved Reports
You can find your saved reports under the Reports tab for easy access.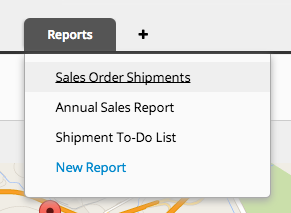 Filtering your Report with Views
Your report will be generated according to the filter you have applied, but you can also generate reports for a certain shared view to display results within different filtered criteria.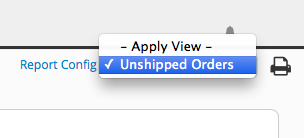 If a fixed filter view is applied to your sheet, the report will display results accordingly.
Report Embed
Ragic applications provide you with a tool to embed reports on your website. Alternatively, reports can be sent as a separate link to others.
The report embed tool can be found by clicking the icon in the upper right corner on any report.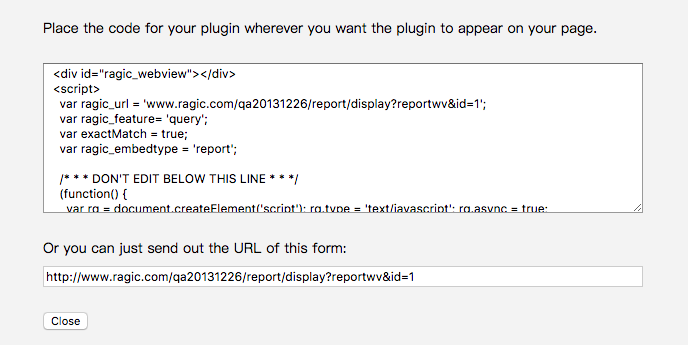 Reset Report
If you would like to reset your report, you can click on the return arrow icon to reset it.