When you enter your Ragic database, you'll see a list of all available sheets under each tab that you have access rights to on the user Homepage. You can either scroll down to find the sheet that you want to access, or navigate from the Tab on the top.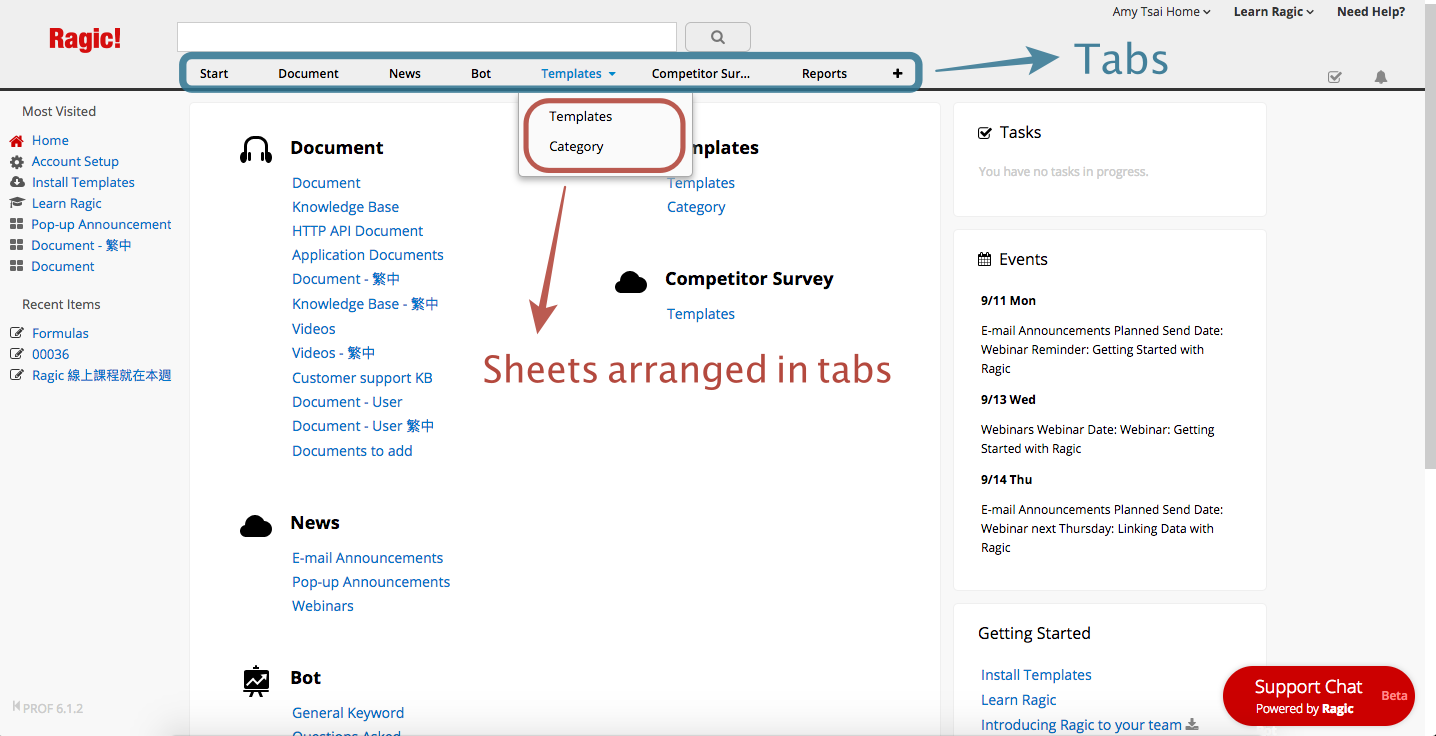 Tab Menu
As tabs grows, locating the sheets you need might become a problem. This is when Tab Menu can help. You can categorize tabs into different tab groups (tab menus) such as "ERP", "HR", or "Marketing". Each tab menu will has its own homepage.
Click on the scroll-down menu on the upper-left of the page, you will see Default Tab Menu which includes all uncategorized tabs. Select Create new tab menu next to the plus sign.
Click on Create new tab menu and name it.
Select the tabs you would like to add into the new tab menu and hit save.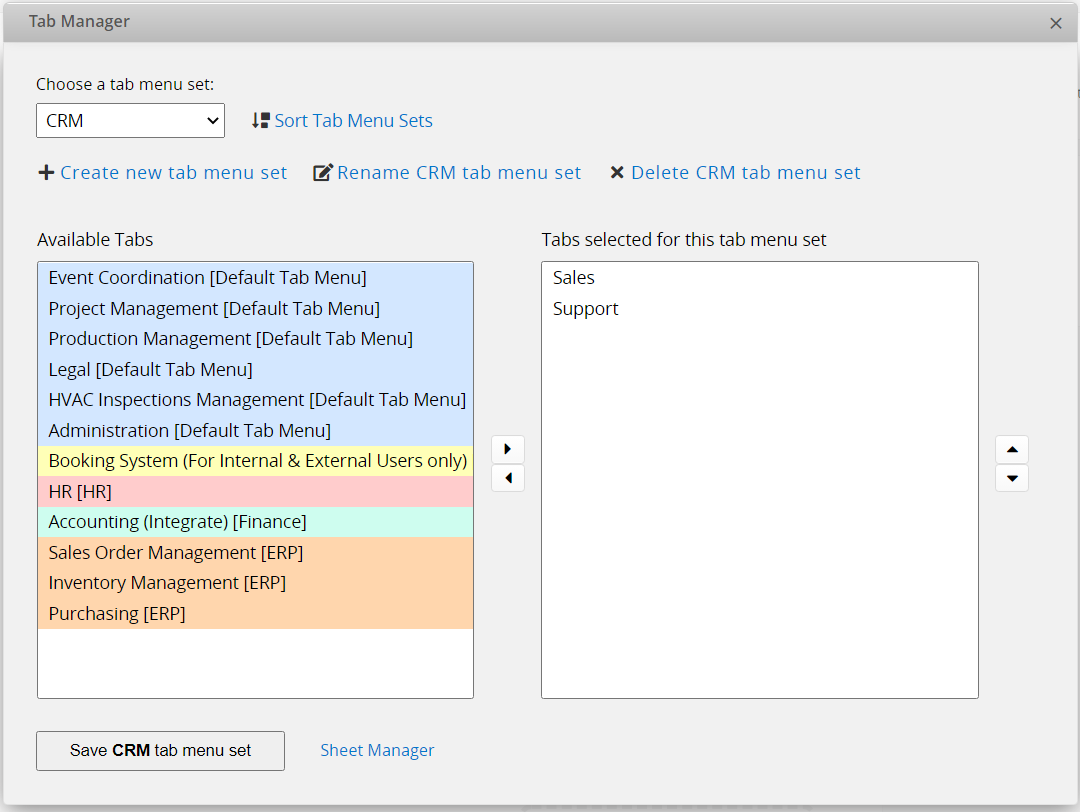 Enter the new tab menu by selecting it from the drop-down menu on the top-left of the page. Only the tabs you added will be displayed on this page. You can also add different logos and banners to each tab menu.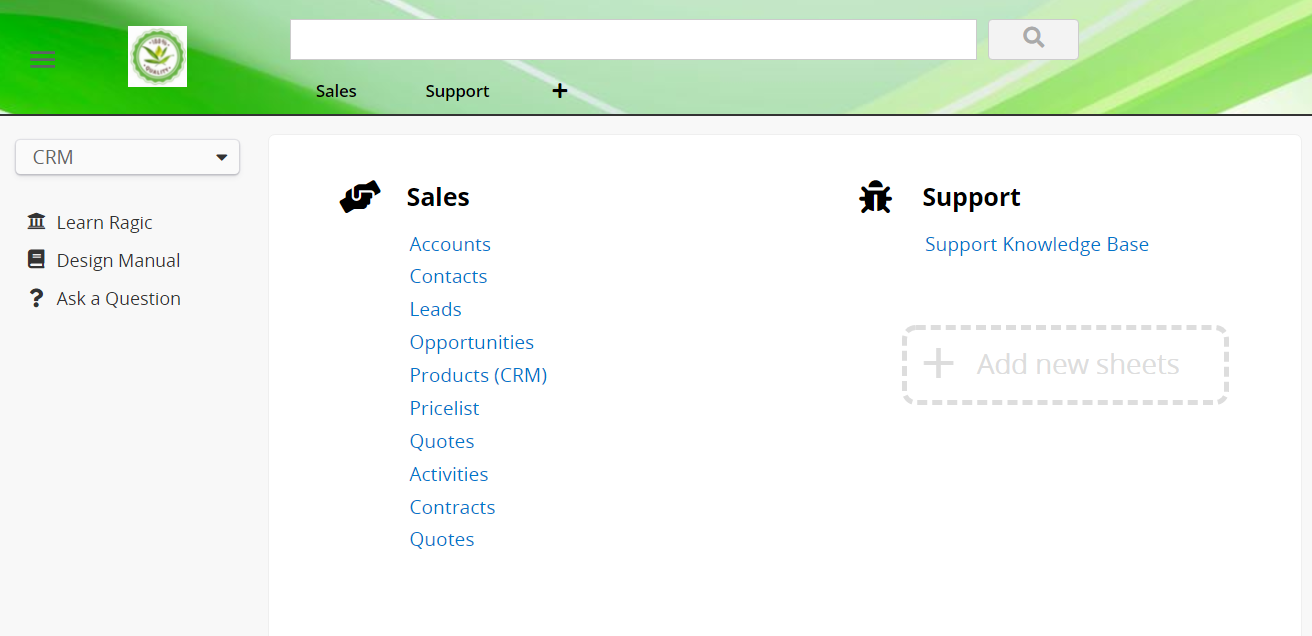 Note:
1. Tabs added to other tab menus will no longer be displayed in Default Tab Menu.
2. Reports will move along with their source sheets.
Sheet Information and Hide Sheet
Select the sheet you would like to view and right-click to access the Sheet Information.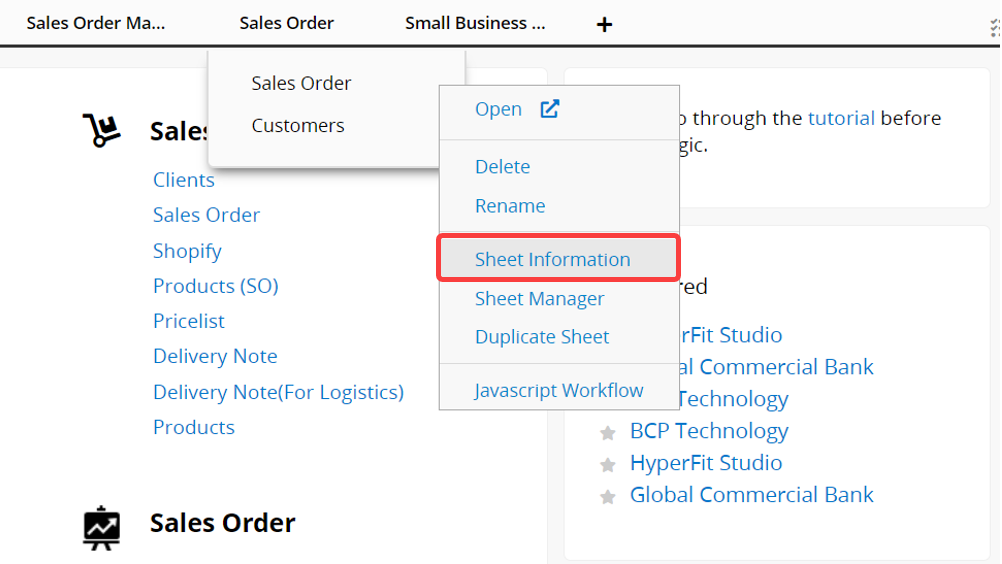 In the window, you can see the following information.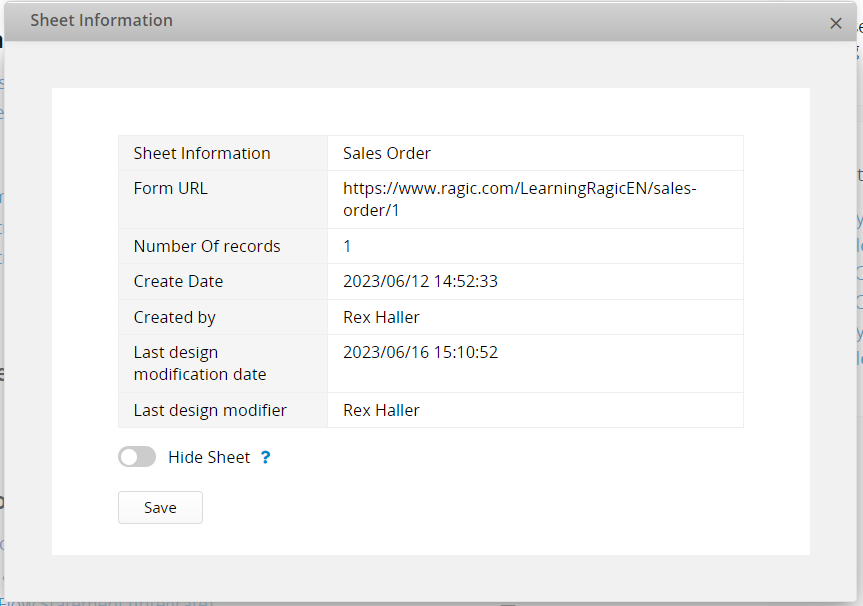 Hidden Sheet
You can hide a sheet from users that do not have SYSAdmin access rights in Sheet Information. This feature helps to maintain a clear interface by concealing the sheet name.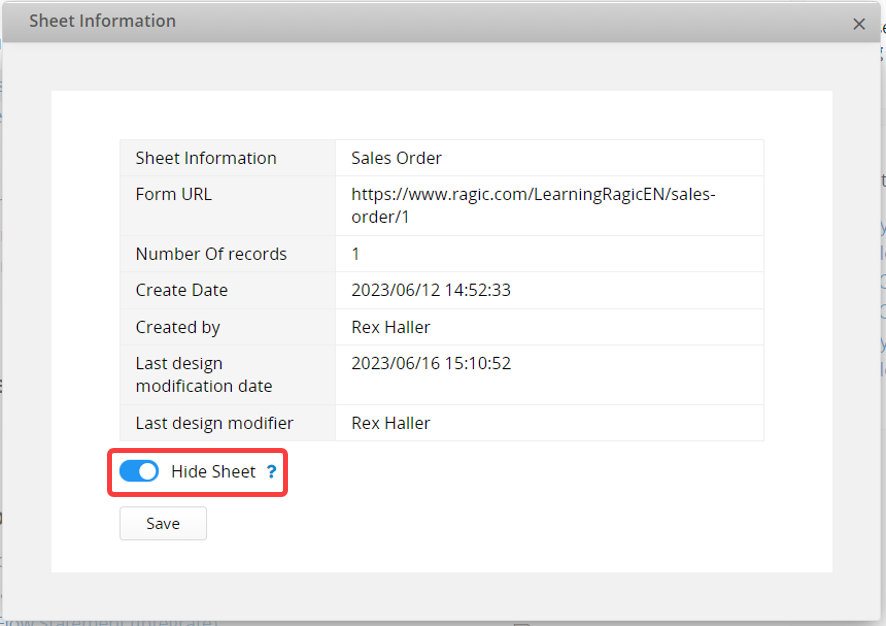 Users can still access this sheet via its URL. If this sheet is a linked sheet within the Link & Load feature, it will continue to be accessible in those configurations.
Sheet Manager
If you want to change sheet order, you can hover on any tab or sheet and right-click to open Sheet Manager.
Select a sheet and click on the horizontal arrows to move it to other tabs or click on the vertical arrows to change its order in the same tab.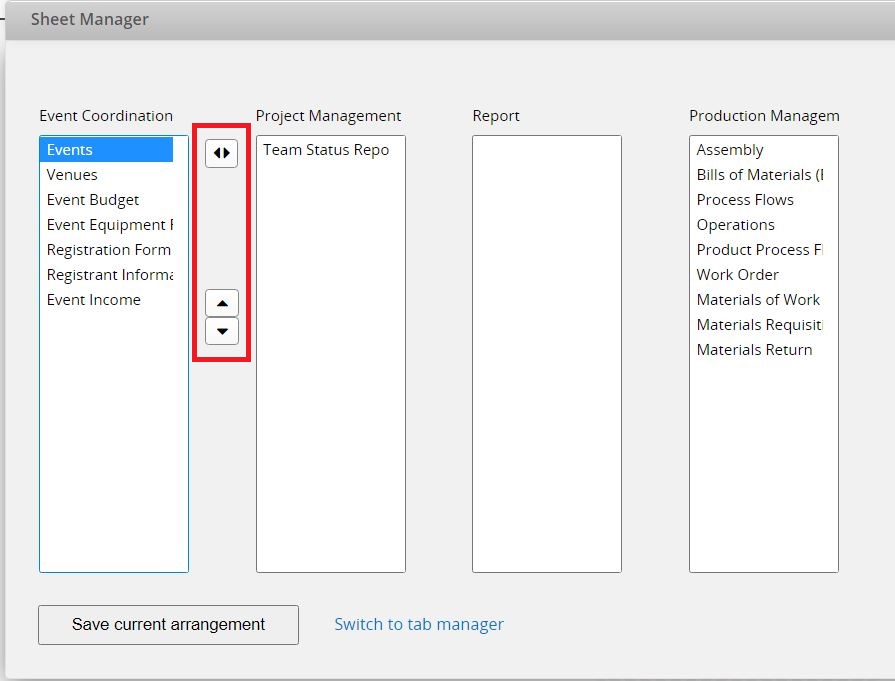 Remember to save current arrangement before leaving.
Delete a Sheet or Tab
You can access the context menu of a tab or sheet by right clicking on it, or left clicking on the arrow icon that appears when you hover on the tab or sheet name.
Choosing "Delete" will delete the tab or the sheet.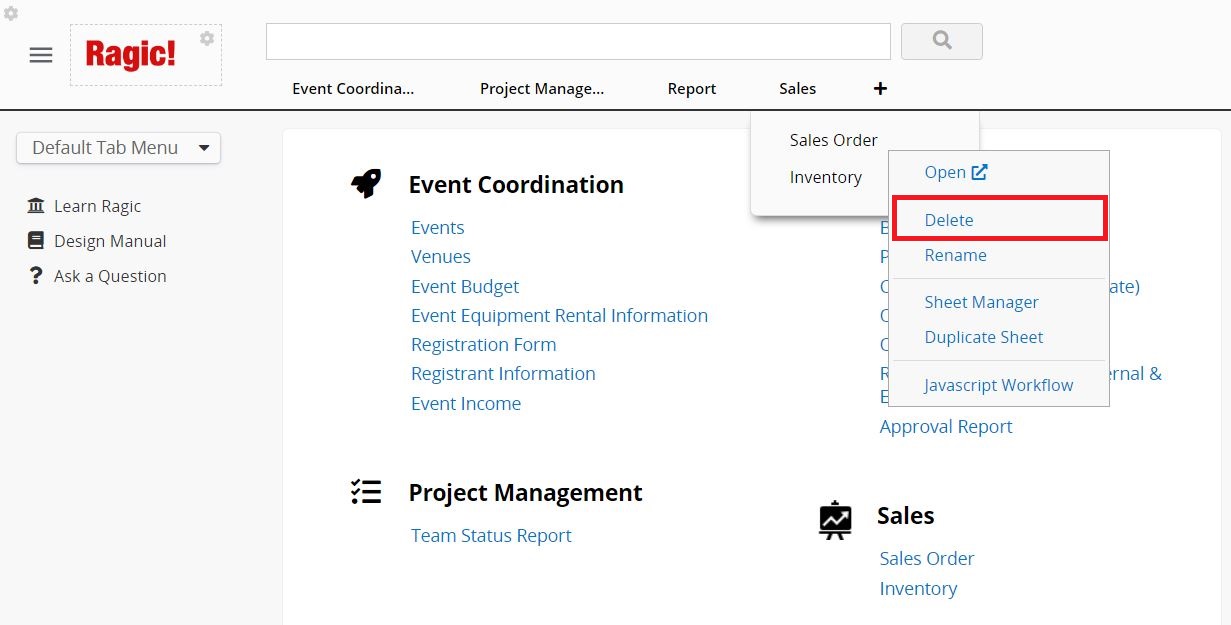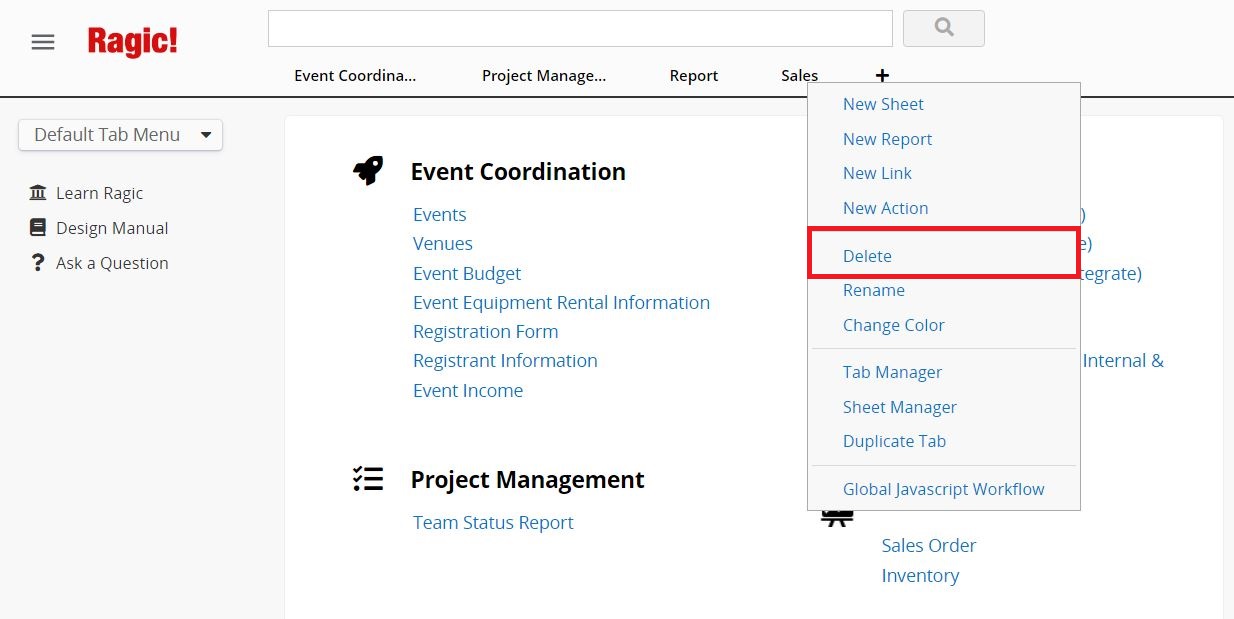 To delete a report, you can right click on the report name to access the context menu and choose "Delete".
If the system stop you from deleting a sheet, please refer to this document.
If you acccidentally deleted an application tab or sheet and would like to recover it, you can check to see if it's under the Recycle Bin.