Listing page
You can configure which fields to see and the orders of fields on the listing page using the browser on your computer. You can do the same thing on Ragic mobile app.
If you would like to modify the layout of listing page on the mobile app, you can use the browser on your computer and go to Listing page > Change design > Form tools > Mobile app layout settings to modify.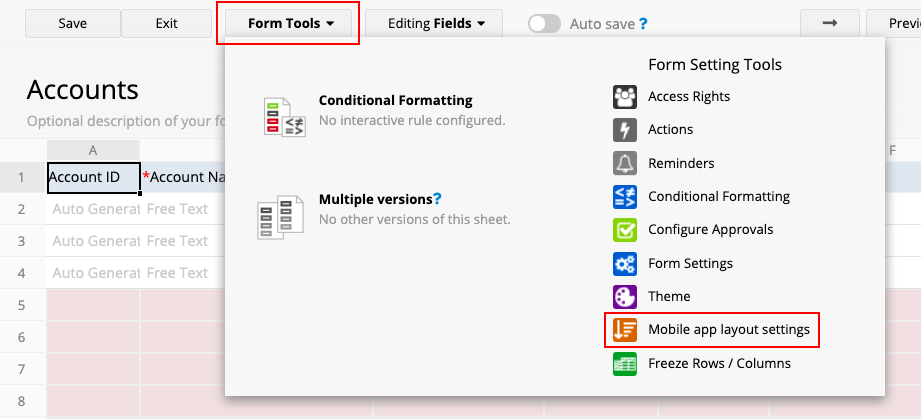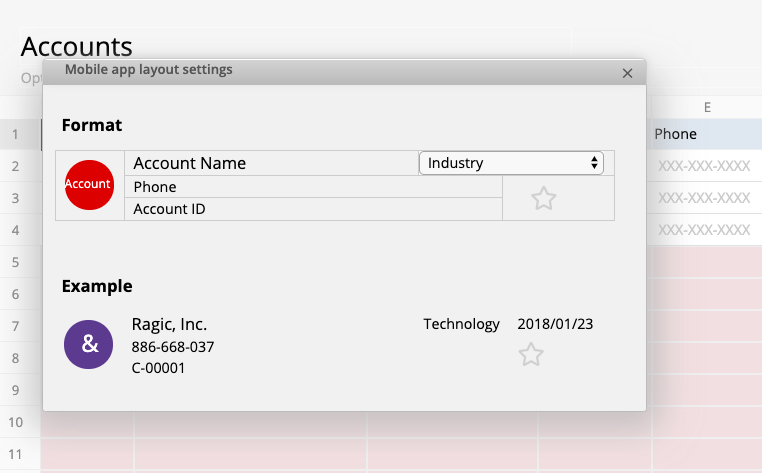 You can see two parts in the table after you click the Mobile app layout settings.
You can select where to place the fields on the upper part.
The bottom part is an example entry in the layout you just configure.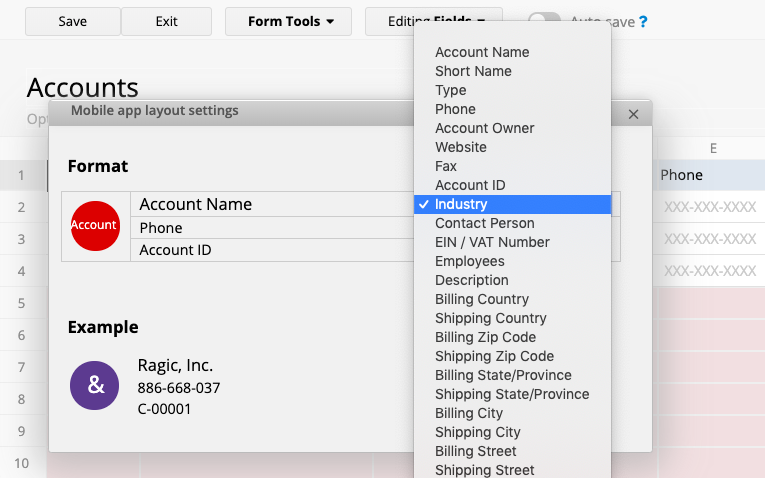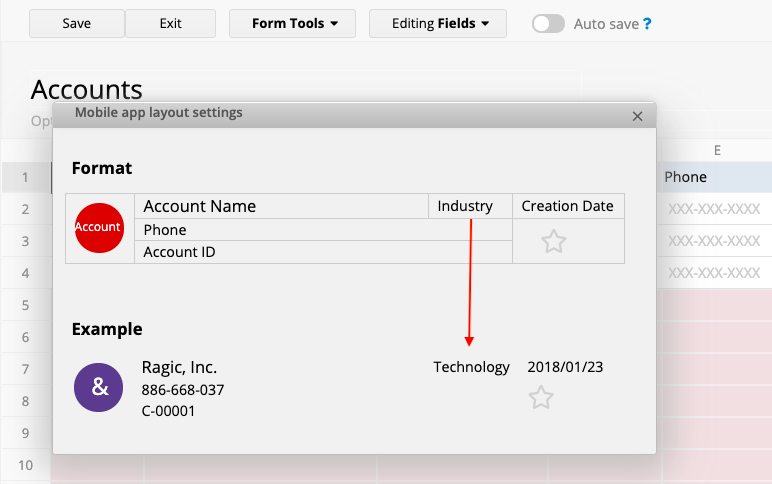 One thing to mention is the circle on the left will only show the first letter of the field value, so we recommend you to select image field here if you have any image fields. You will see the image in the circle.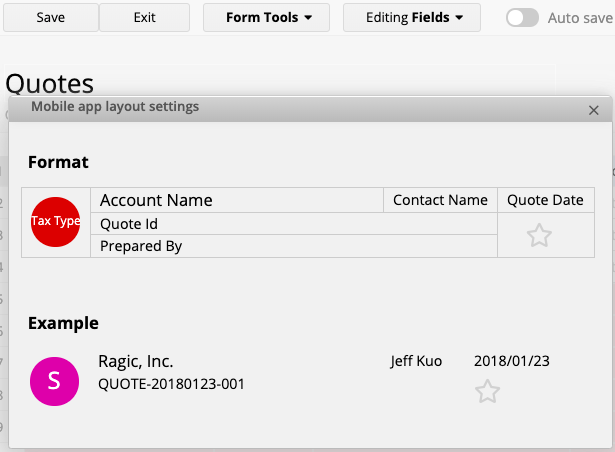 You can preview the layout at the bottom part after you configure the fields on the upper part. Remember to click "Save" button after you configure the layout.
The listing page layout on the phone will be the same as the layout you configure on computer.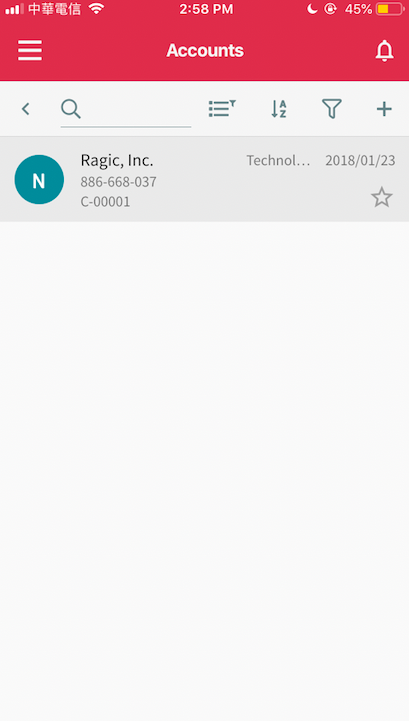 The last thing is you can swipe left when you are at listing page on mobile app, you will be able to see all the listing page fields.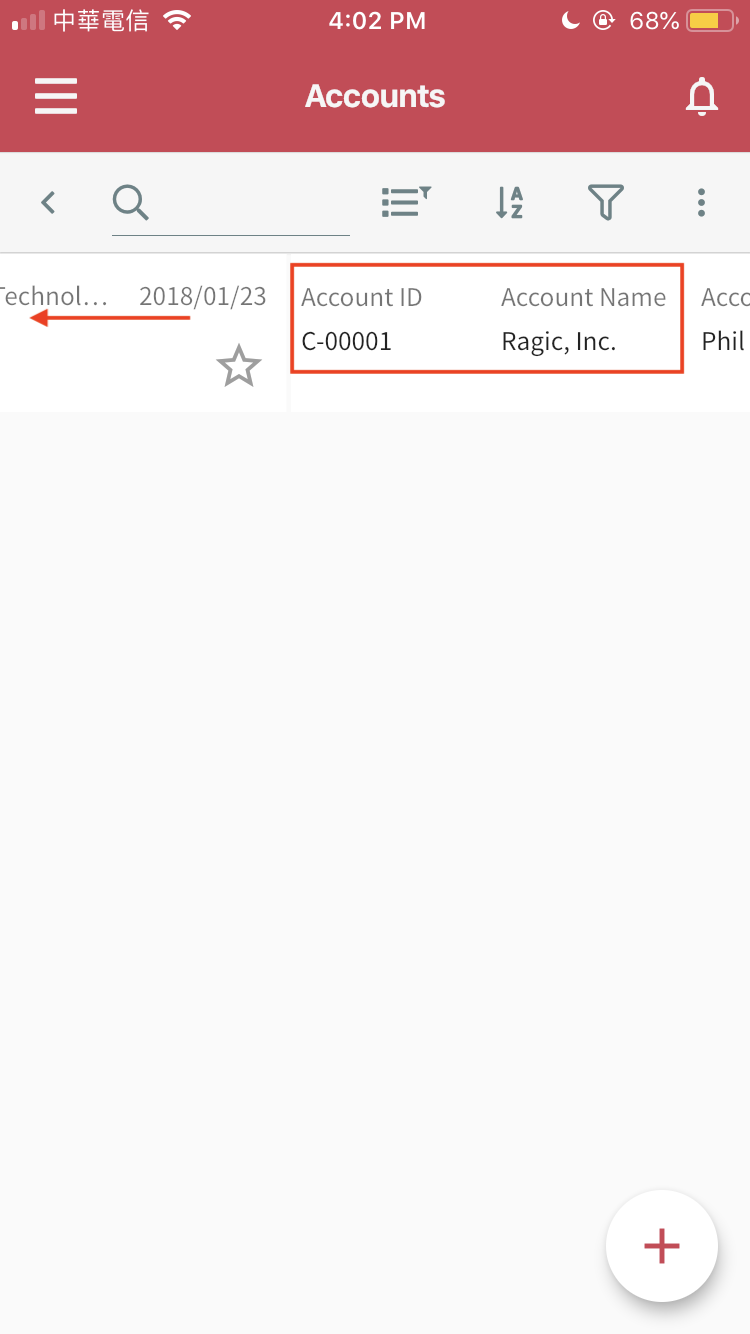 Form pages
By default, Ragic mobile app form page displays fields from left to right, top to bottom. To change the app form page field order, click on the App Field Order Setting under the form page design mode: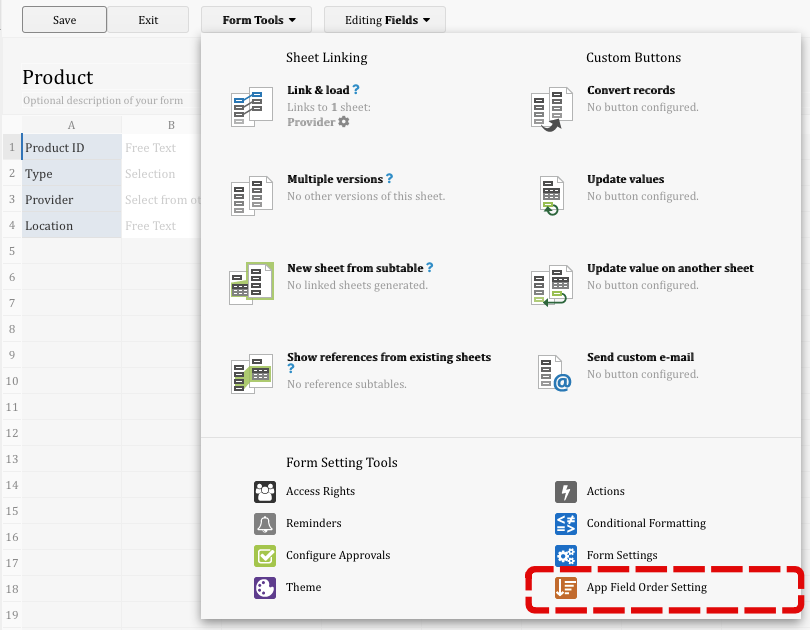 Then, click on the field name and use the arrow button to arrange the order: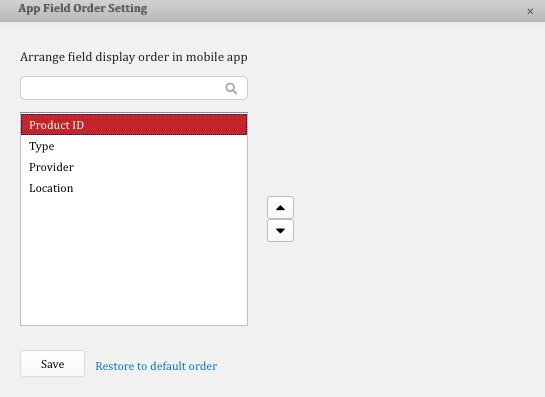 Note: To change the listing page field order in mobile app, you may refer to this document.