You can have an unlimited number of free External Users that can register to your account, who can freely use your web plug-ins, but cannot access the back-end of the Ragic sheets that you have created.
If a visitor who is not logged in to Ragic tries to access a Web Plug-in that does not allow unregistered users (set to have the user group to "Everyone"), they will be redirected to a log-in screen for your account. From here, they can log in or register for a free external user account. After this step, they will be redirected to your Web Plug-in.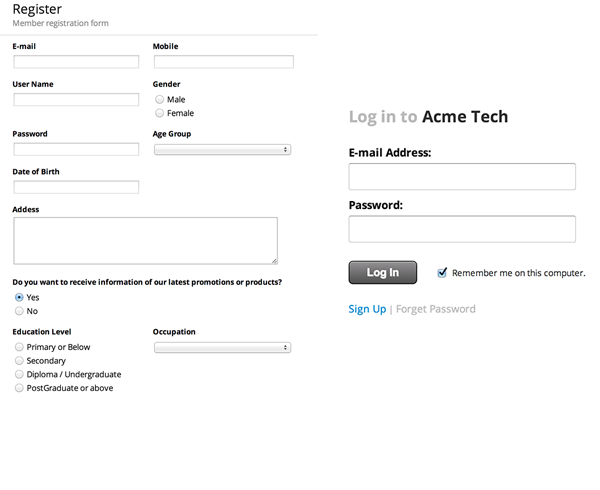 You can check the external users registered for your application from under Account Setup. You can also make modifications to the external user registration form, so that you can ask for additional information from users as they register.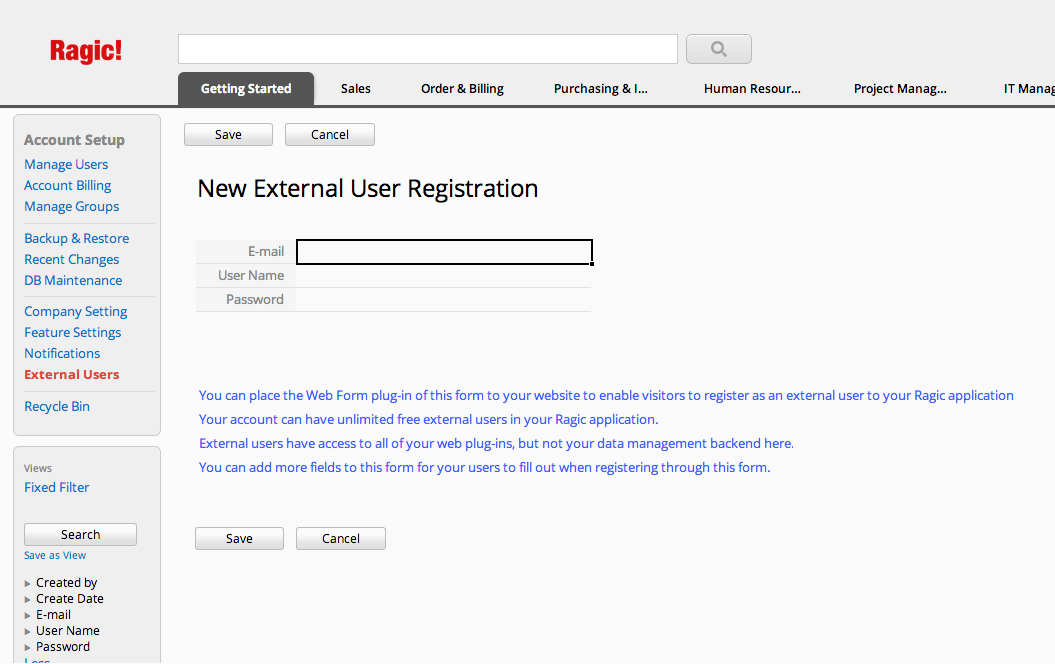 Through this way, Ragic can act as a flexible and powerful medium in managing your website members and content that they can access, with multiple Web Plug-ins embedded on different pages.
Learn more about embedding on your website here.