Can I store files, pictures, and videos on Ragic?
Yes, Ragic supports the upload of all types of files. In the Design Mode, choose the input type File Upload or Image Upload for the field.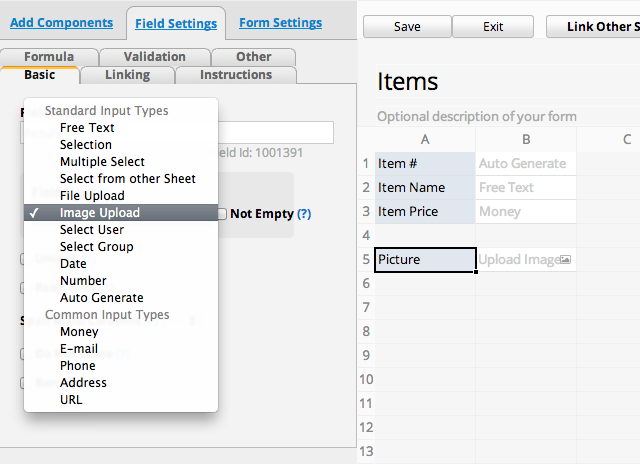 Another way to do this is to simply drag and drop the File Upload or Image Upload components from the "add component" tab at the left.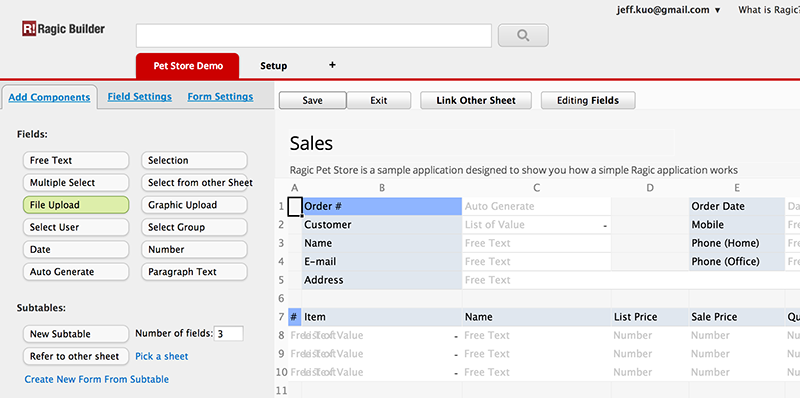 When a user is adding a new entry to the form, they will be prompted to upload an image or a file to the corresponding upload field. Files will be shown as a link to download the file, and images will be displayed on the sheet in a smaller version. Clicking on the image will display the full-sized version of the image.