By default, Ragic mobile app form page displays fields from left to right, top to bottom. To change the app form page field order, click on the App Field Order Setting under the form page design mode: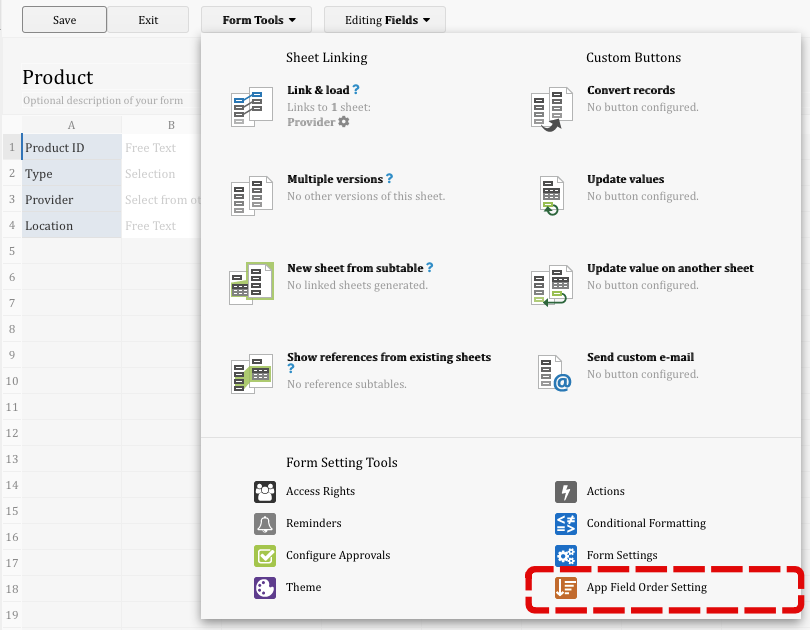 Then, click on the field name and use the arrow button to arrange the order: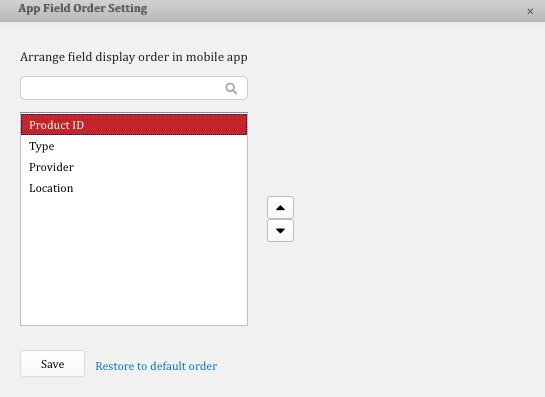 Note: Listing page field order in mobile app is displayed according to that on the web database. Currently, this cannot be configured.