Creating and editing entries from mobile devices are available for both our iOS app and Android app.
iOS app :
– Adding or editing entries
– Uploading photos from your mobile device (requires necessary permissions)

Screenshots:
Android app :

Create a new record by tapping the + button in the lower-right corner while browsing the listing page.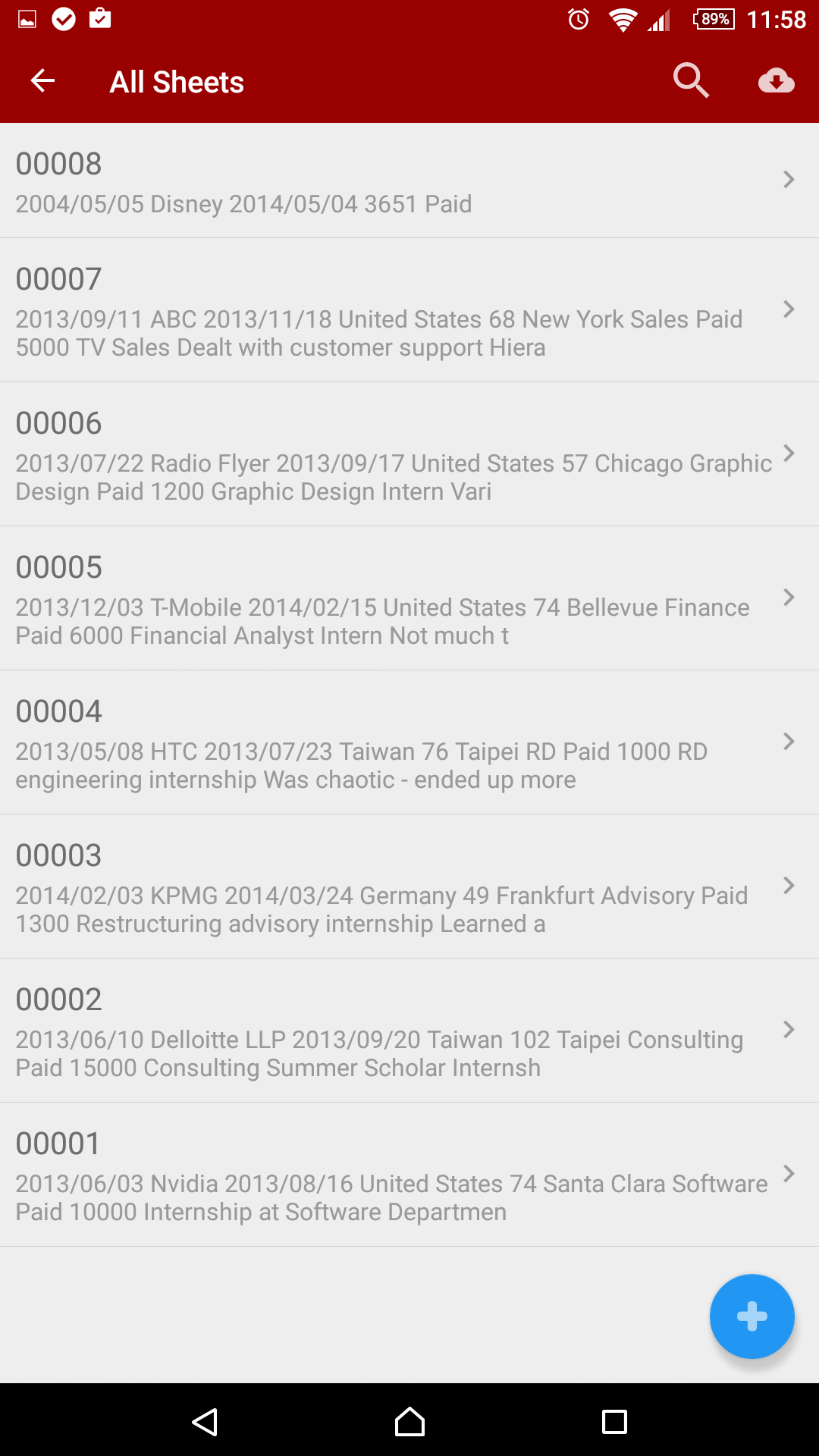 Edit field values by tapping on the value you'd like to edit, while browsing the form page.