Reservation System
In the reservation system, you can select the date to make a reservation first. After that, you can choose the item to reserve (if you change your reservation item, please click View this day's schedule to refresh). Finally, in the next step, you can click the time you would like to reserve.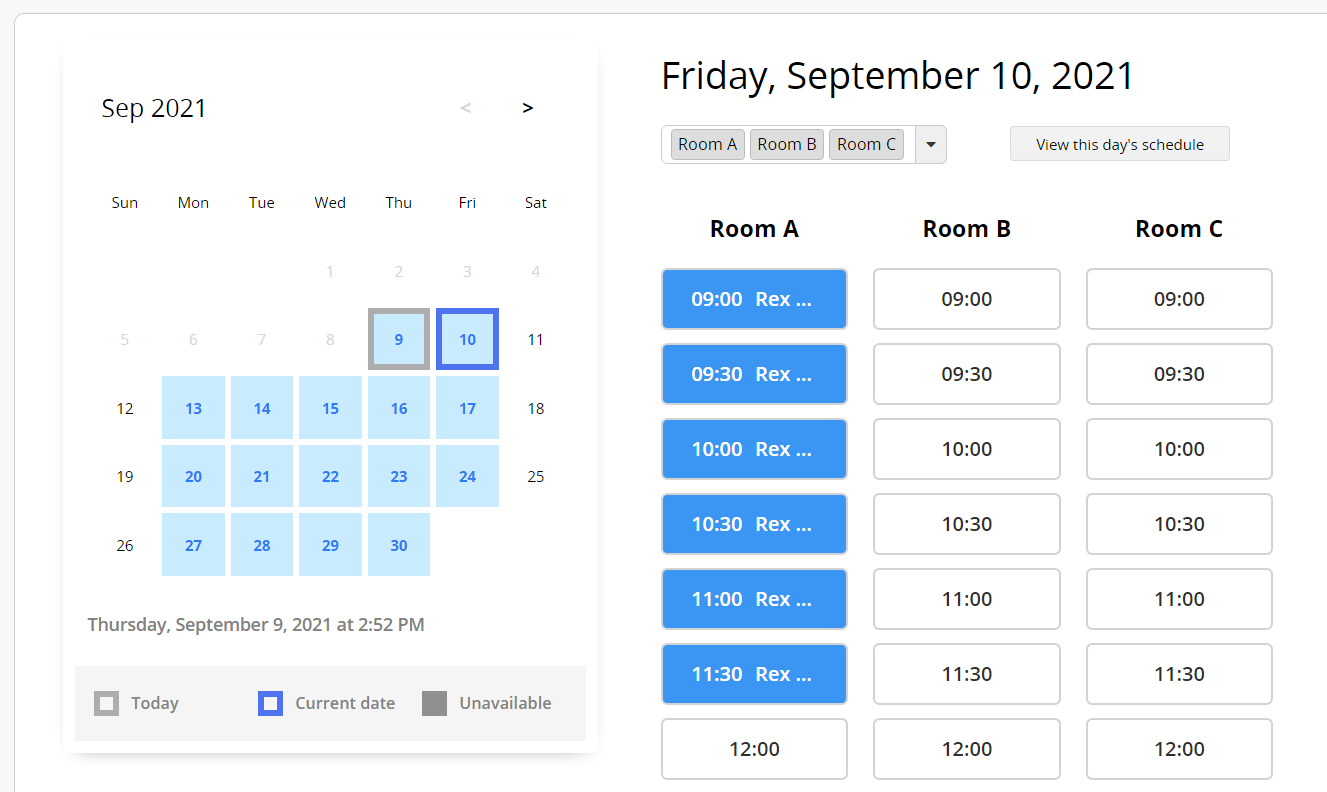 After selecting your reservation time, a window will appear on the right to show your reservation details. In this window, you can type your remarks and click Make a reservation to confirm your reservation.
You can come back to the system to edit your saved reservations.