Note: External users can only approve or reject an approval flow but have no right to start it. Non-users cannot start, approve or reject in an approval flow. However, if you would like to include them in an approval flow, please refer to this method.
Entry Approval Flow
You may send approval requests through the lower right corner on the form page of an entry if there's an approval flow configured in the sheet.
Select the user(s) to request approval from if applicable. Usernames will be displayed within a selection box under Name.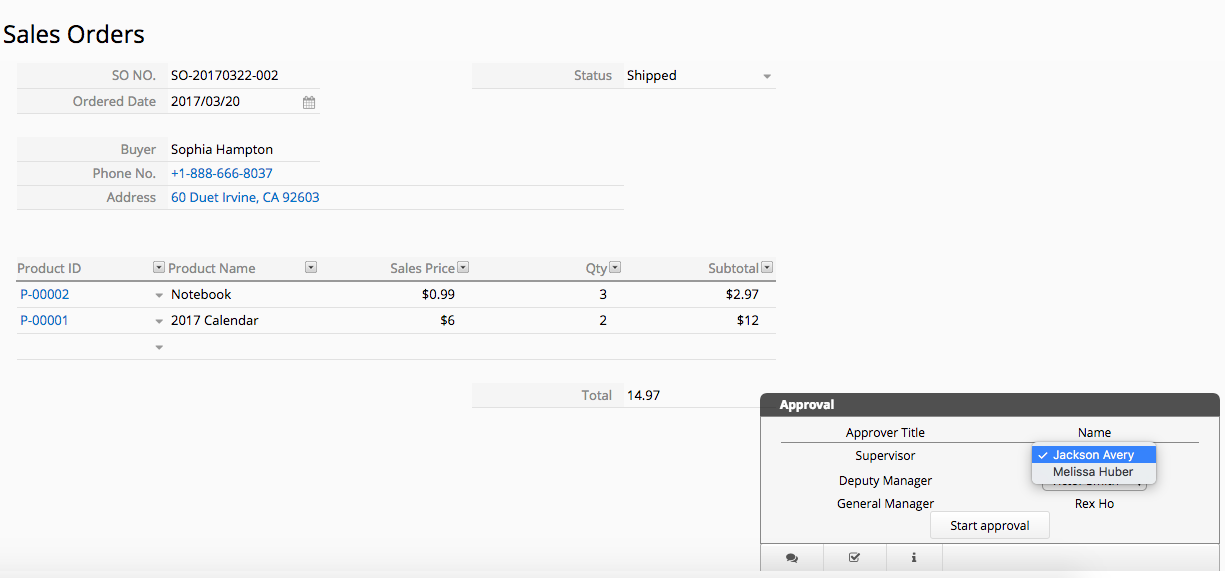 Clicking on the "Start Approval" button will start the process and will display the Approval status as "Pending approval". To notify the approver again, you may click the "email" icon beside the approver's name.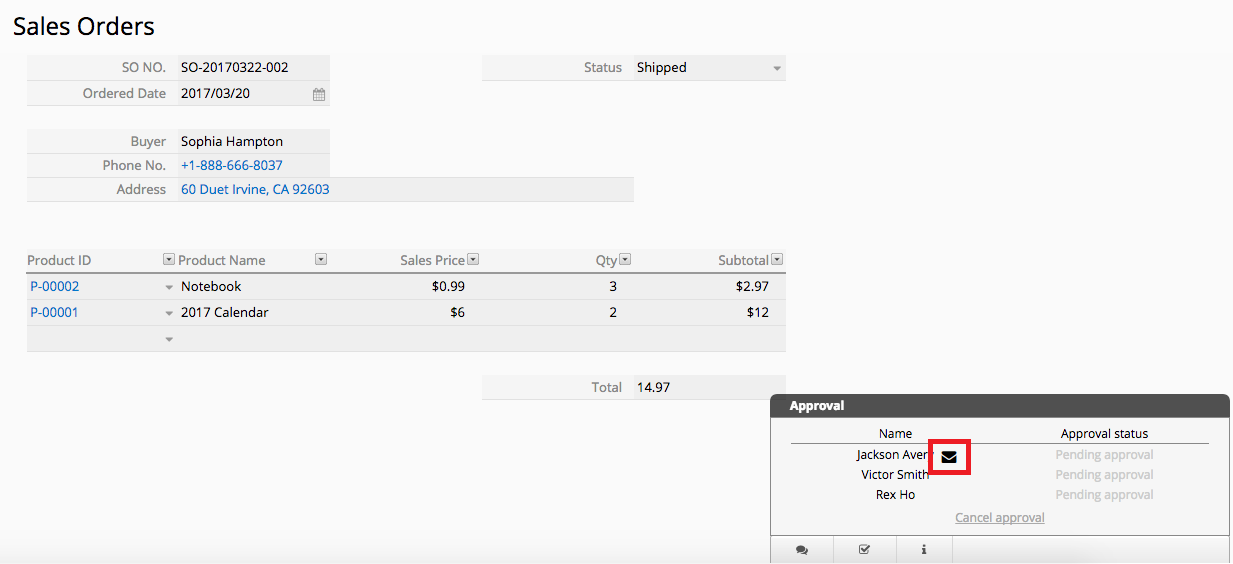 The system will send an approval request to the first person in the approval flow. They can approve this request through the notification email they receive, or directly through the form page of this entry.

(A "Reject" option is available if your sheet designer has added the option to reject within the approval process.)
You will have to re-enter your password to identify yourself if the approval flow is configured with strict identity verification.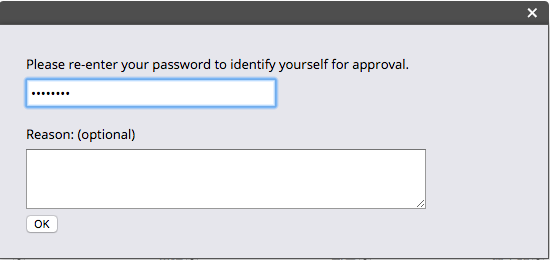 The approval flow goes from top to bottom, and the Approval Status will update as the entry is approved during each step. Therefore a second approval step can only be completed when the first step is completed. The sequence will need to continue until the last step is approved.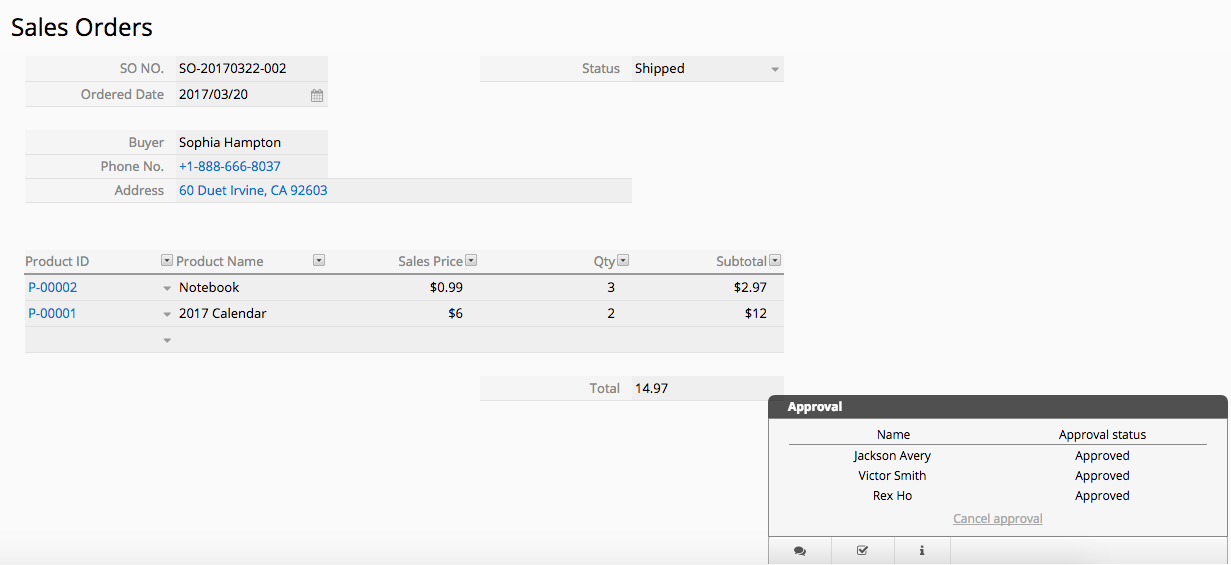 You may cancel the approval request by clicking "Cancel approval" at the lower right corner if needed. Please note that only SYSAdmin and the user who starts this approval flow are able to cancel approval requests, and only SYSAdmin can cancel approval flow which has already been completed.
Deputy Approval
If you have a deputy who can help cover your work during your absence, your deputy can approve/reject the approval request for you. This deputy information can be saved in the database system by your SYSAdmin.
When your deputy is on the form page of the entry that needs your approval, it will show (Deputy) next to the approval action buttons as Approve (Deputy) and Reject (Deputy).

Once the entry is approved/rejected by the deputy, the approval flow will display that it's approved/rejected by the deputy.

Add Approvers
If you think additional approvers or steps are needed, you can add them by clicking on the "+" icon located on the right of your approval step. You can:
Add a new step before this step this action will also pause your approval step until the additional approver(s) before your step has approved this sheet.
Add approvers in this step
Add a new step after this step