Form Comments in Ragic
You can use the commenting tool in Ragic, available for each records' form page on the lower-right corner to write comments to your colleagues and attach files related to the record.
The comments are located when you click the chat bubble icon in the lower-right corner of any record. This icon also displays the number of comments.
You can attach any type of file within the comments, and also use the BBCodes that are available in Ragic within the comment boxes.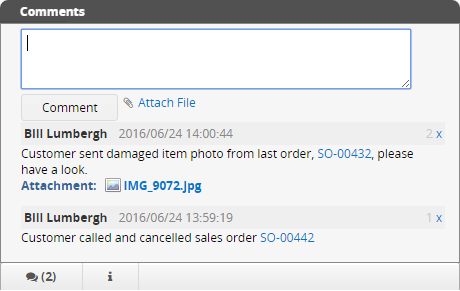 If your clipboard contains an image, Ragic can paste that image into the comment box for you. This would be uploaded after you add your comment for others to be able to view later.
Cell Comments in Ragic
While you're browsing in the form page, you can right-click on any of the fields where the value is, and select the Insert Comment option to leave a comment for other team members to see.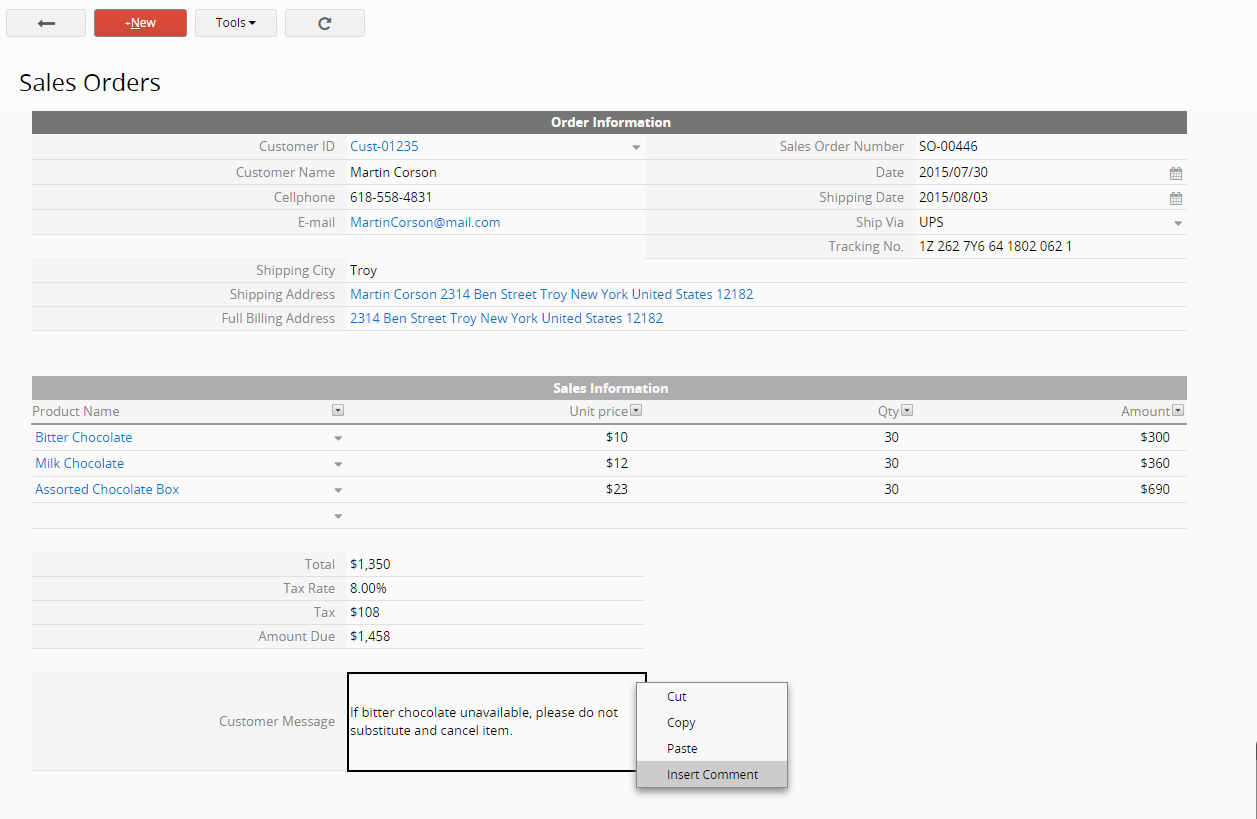 After saving, other team members will be able to see that you left a comment - Ragic will display a red triangle in the upper-right corner of the cell.

Hovering on this cell will display all comments. New comments will be added to the same thread.


Other methods to Communicate with your Team Members
Subtables
If there is a subtable for commenting purpose in the sheet design, it is also extremely useful when taking notes, especially if you want to record details such as the user entering the data, and the date & time.

Notifications
You can opt-in to receive notifications in order to be notified when another user creates or modifies an entry related to you.