Mass Create
Mass Create can quickly generate a batch of records according to specified rules. For instance, creating a whole year of records for Shift Schedule, adding a month of records for Attendance Sheet, or generating a record for each member in the project to report their status, etc.
You can create a record for every number, day, week, month, year, user, option, or based on other sheet's field. In the next step, assigning the field you would like to fill with certain value.
For example, you may have a "Business English" course every Saturday for one whole year. We use this feature to generate Attendance Sheet records for the whole year at once and also assign values to "Course Number", "Course Name", and "Lecturer" fields.
After completing the settings and executing mass create, you will easily create lots of records without manually entering them one by one or importing data from Excel.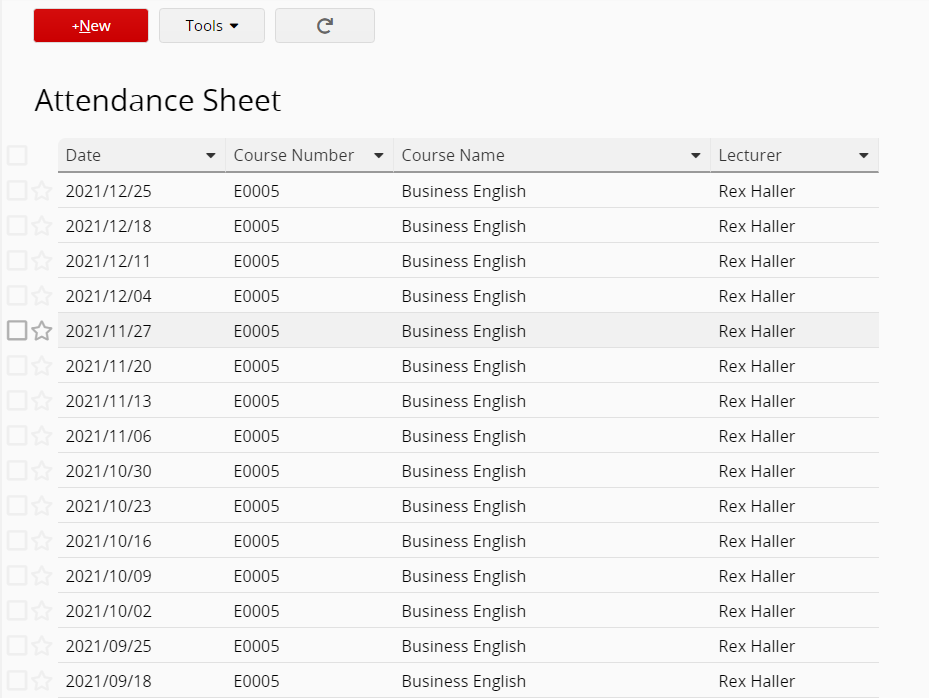 Create a Record for Every Record on Other Sheets
You can create records based on the field values on the other sheet.
For instance, you would like to create records for each account in "Sales Order". And the accounts' information are in the other sheet "Accounts". Besides, you may apply filter if there are saved filters in the other sheet.