How can I allow guests query and view the data without granting them access rights?
Generally the
access rights
of an
embedded sheet
is as same as the one you configured to the sheet in your Ragic database.
For example, if you configure the access right for the "EVERYONE" user group as "VIEWER" to the sheet, guest users who are not logged in to the database would be able to view all records in the embedded sheet on your website. However, if you would like to allow guest users to search for data without setting your sheet as public, such as being able to search the delivery status of a package on-line upon entering the tracking number, this can be done by using Exact Mode in your embedding configuration.
The Exact Mode setting is available for Database Query and Database View & Query. With this setting, users would be able to search for data by entering the query that is exact matched even if your sheet is not set to public.
To enable this setting, in the embed configuration of Database Query or Database View & Query, check the box "Exact Mode" at the upper left corner. You can configure the query fields by clicking Set Default Query Field if necessary.
Note: When the Exact Mode is activated, users would need to enter an exact match query to all query fields to be able to find data in their search.

Users will now be able to search for data by entering exact matched data in all the query fields even if they don't have access rights to your Ragic sheet.

Clicking on the entry row will reveal detailed information of the entry.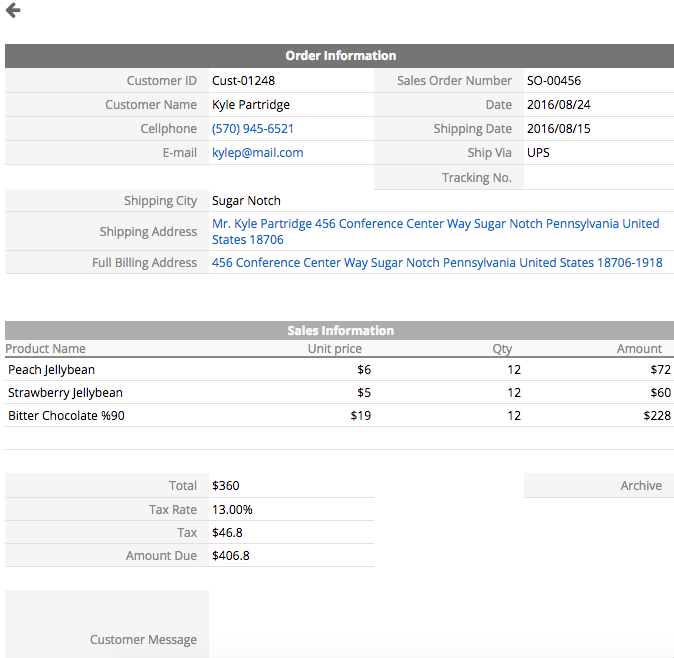 Reminder: The Exact Mode configuration is shared with Database Query and Database View & Query to a sheet. If you have configured Exact Mode for the embed tool Database Query of a sheet, it would apply to Database View & Query if you have one. If you have deactivated Exact Mode, it would apply to both embed tools as well.