SYSAdmin privileges for tabs
You can assign a group of users to have system administration privileges for every sheet under a single tab, to let this user have access to the backend of these sheets.
Create a group with the tab's path that you see in your browser's address bar. In this example it would be SYSAdmin/sales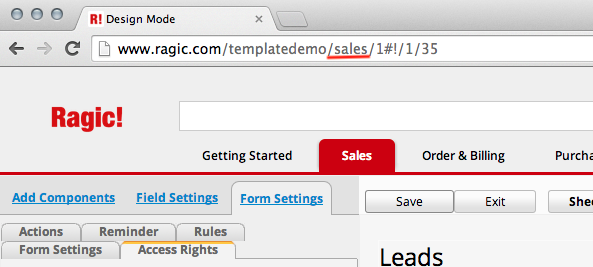 When you assign your users into this group from your account setup, these users will only be able to use their administration privileges for the sheets under this path.