Yes, simply go to "Tools" and choose "Download as Excel File". For a printer friendly version, just choose "Printer Friendly" instead.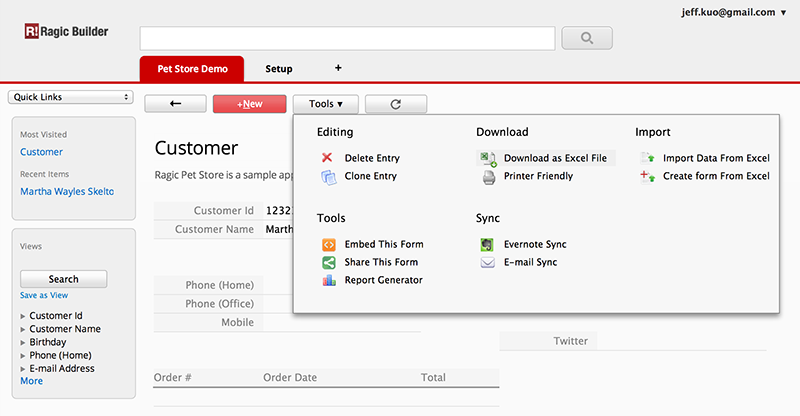 This works both on listing and form pages. If you would like to download from the listing page, Ragic can download all entries regardless of the paging.
To save it as PDF, you can save it as PDF from printing configuration on your browser.