What Will You Learn?
Create Convert Records Button
Advanced Use Cases
The Convert Records button can help you to post some data values in an entry from one sheet to another. For example, You can convert Quotations to Sales Order or
Purchase Requisition to Purchase Order.
You can decide which field values should be copied to another sheet. After converting, you can still manually edit the record.
Create Convert Records Button
Let's say we already have "Quotes" and "Sales Order" sheets in the database, and their designs are very similar.
Quotes Format: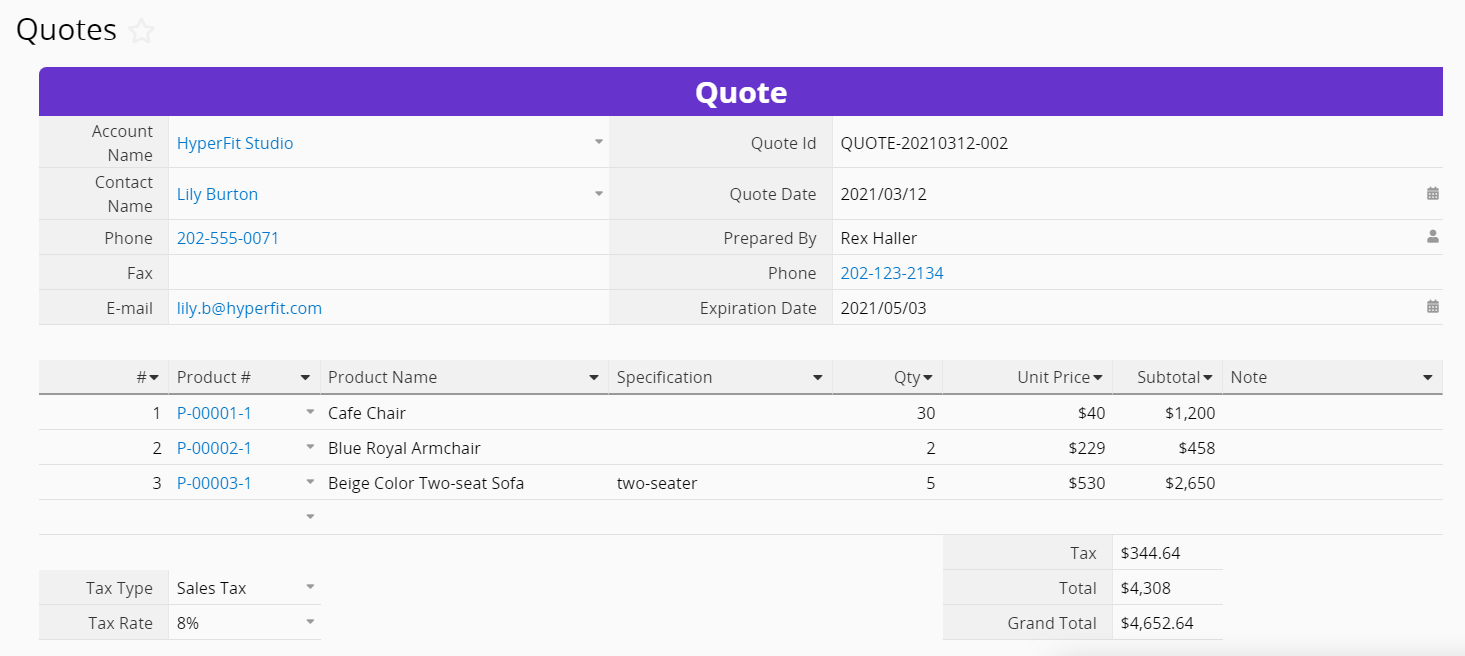 Sales Order Format: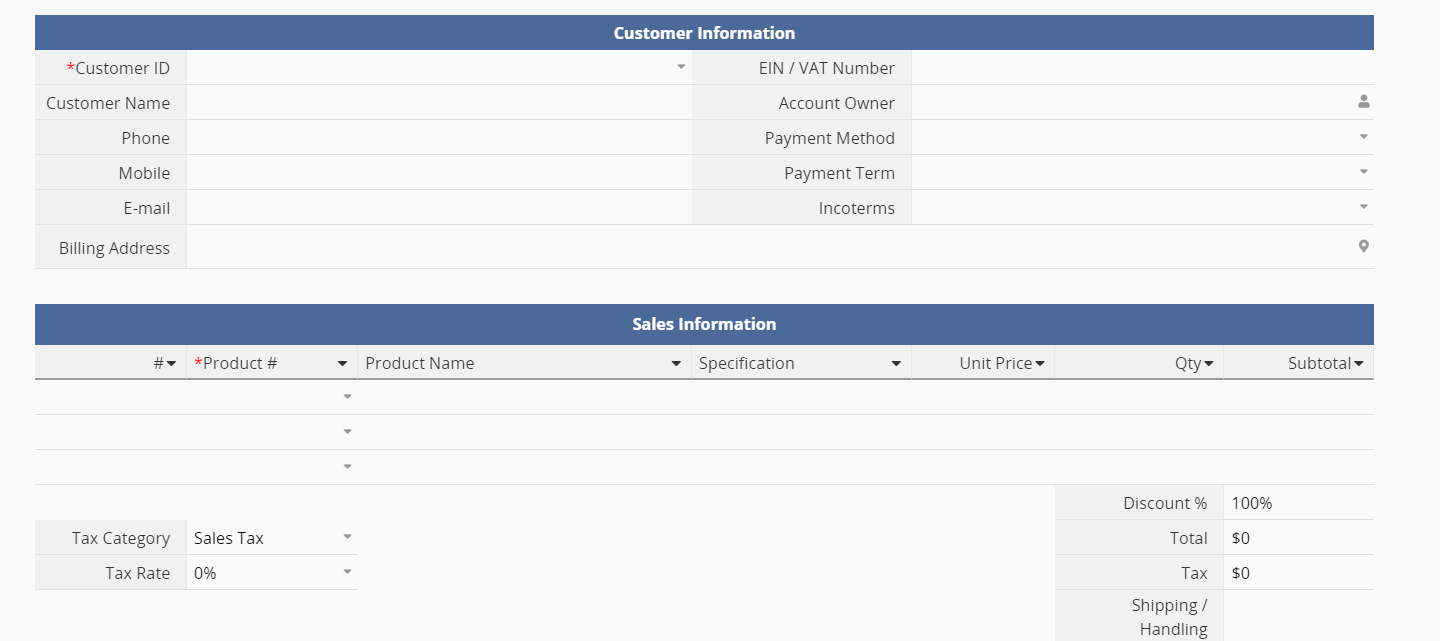 When a client has placed an order, we can execute theConvert Records button to convert from the "Quotes" sheet to the "Sales Order" sheet. This will be much faster and more accurate than manually copying and pasting clients' information and order details.
Clicking on the Convert Records under Form Tools in the Design Mode from the Quote sheet's form page.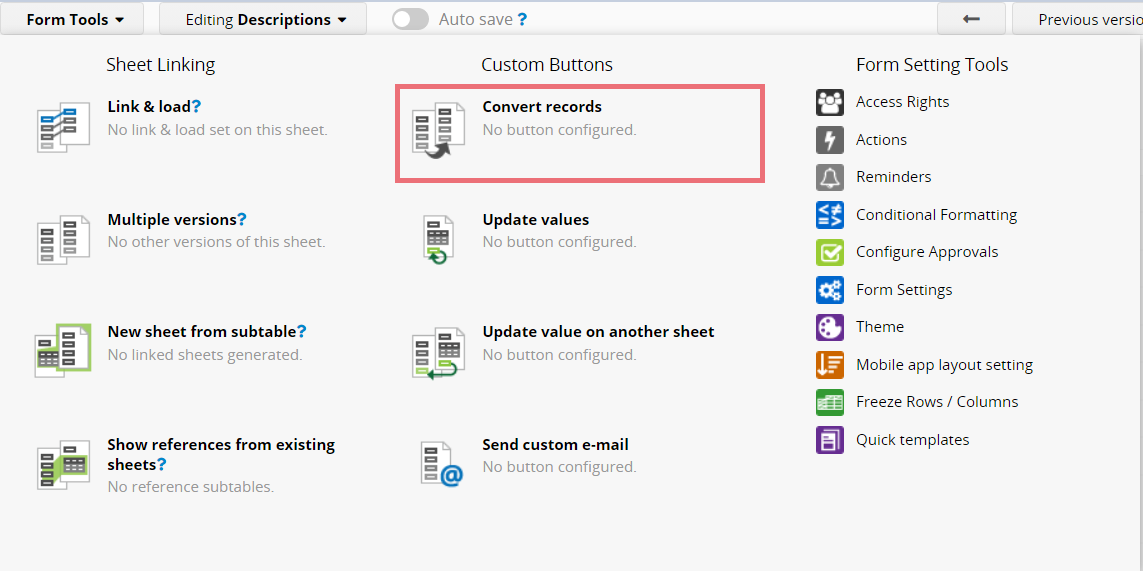 In the next step, we select to convert to which sheet and map the fields.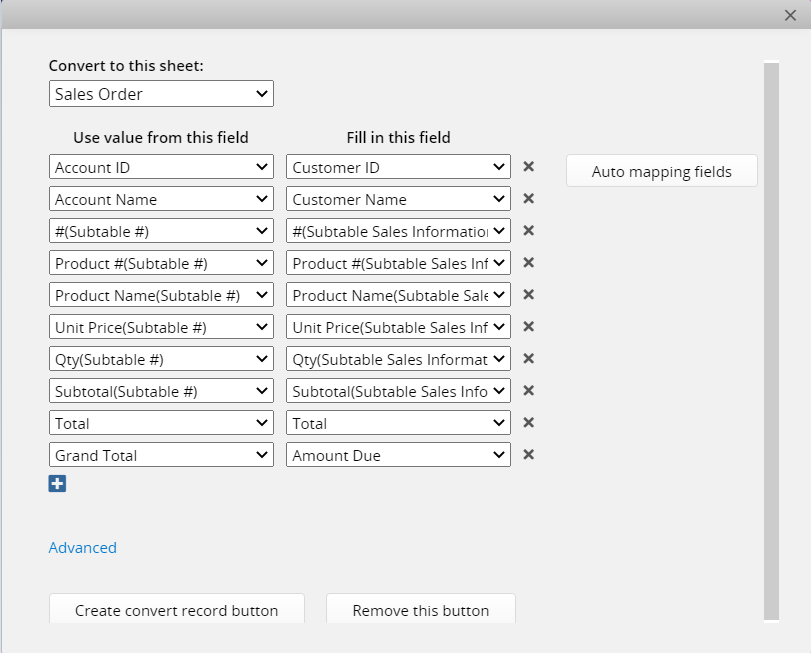 After saving the setting settings, we can click the button to Convert Records.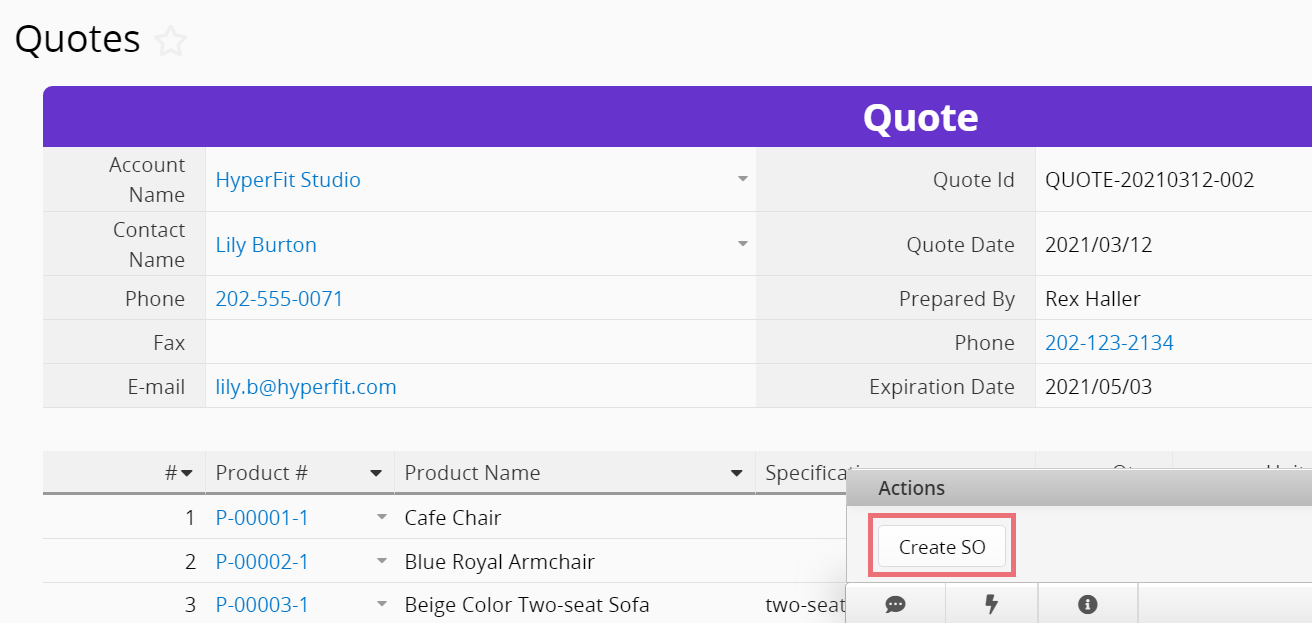 Advanced Use Cases
(1) Only converting part of the records in subtable: For example, if you would like to convert a sales order to a delivery note, yet not all the products on the sales order would need shipping, you can add an additional field to state whether the product would need shipping.
In this case, you may apply subtable filtering criteria to only convert subtable entries matching the designated condition.
(2) Group the records and create a new record for each group while converting: For example, we want to convert the subtable records to another sheet but wish to only create a new record for each salesman, and the other affiliated data would be populated in the subtable.
In this case, you may apply subtable grouping criteria.
Related Documents