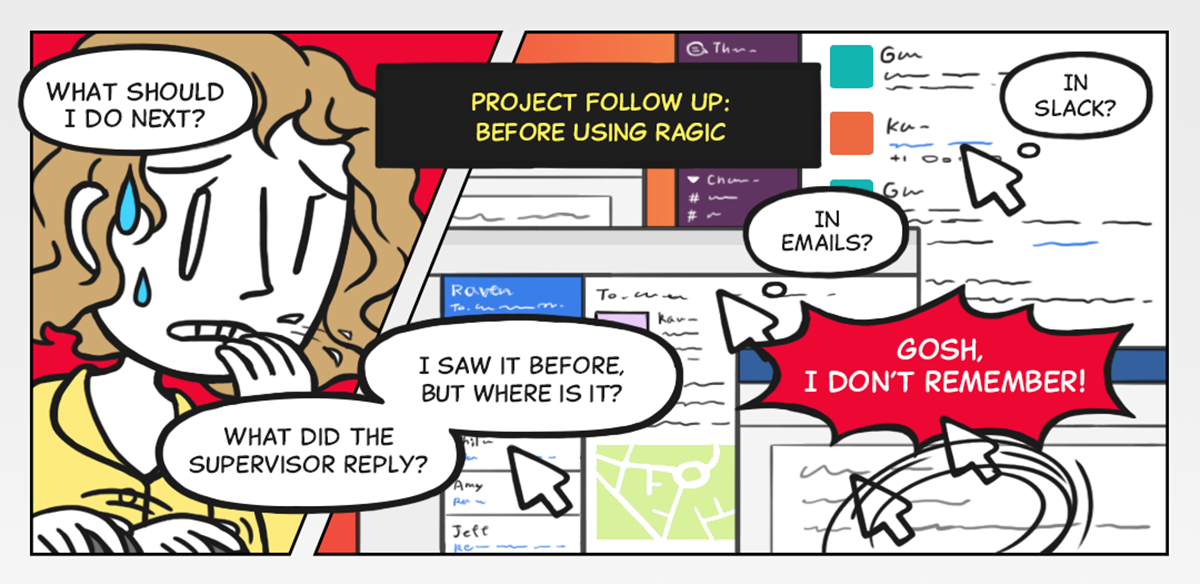 After a few months of quarantine, the spreading of COVID-19 is finally slowing down. Although the pandemic is not over yet, at least it shows the possibility of bringing the normal life back gradually. Depending on where you currently live, you may already be back at your office or prepare to go back once the ease of lockdown is released. However, you might have noticed that the way you work has changed after working remotely for such a long period of time.
Different from the days before COVID-19, you probably are using many new tools daily for communicating, meeting, and coworking for work. As a result, it becomes a difficult task of following up on a particular project when its discussion could be separated into one of the many windows on the screen— or various windows! Before you could start working on the main task, you have to go through this unpleasant treasure hunt over and over again until you find the key message/ file/ instruction which is buried in your mailbox, instant messengers, communication software applications, etc.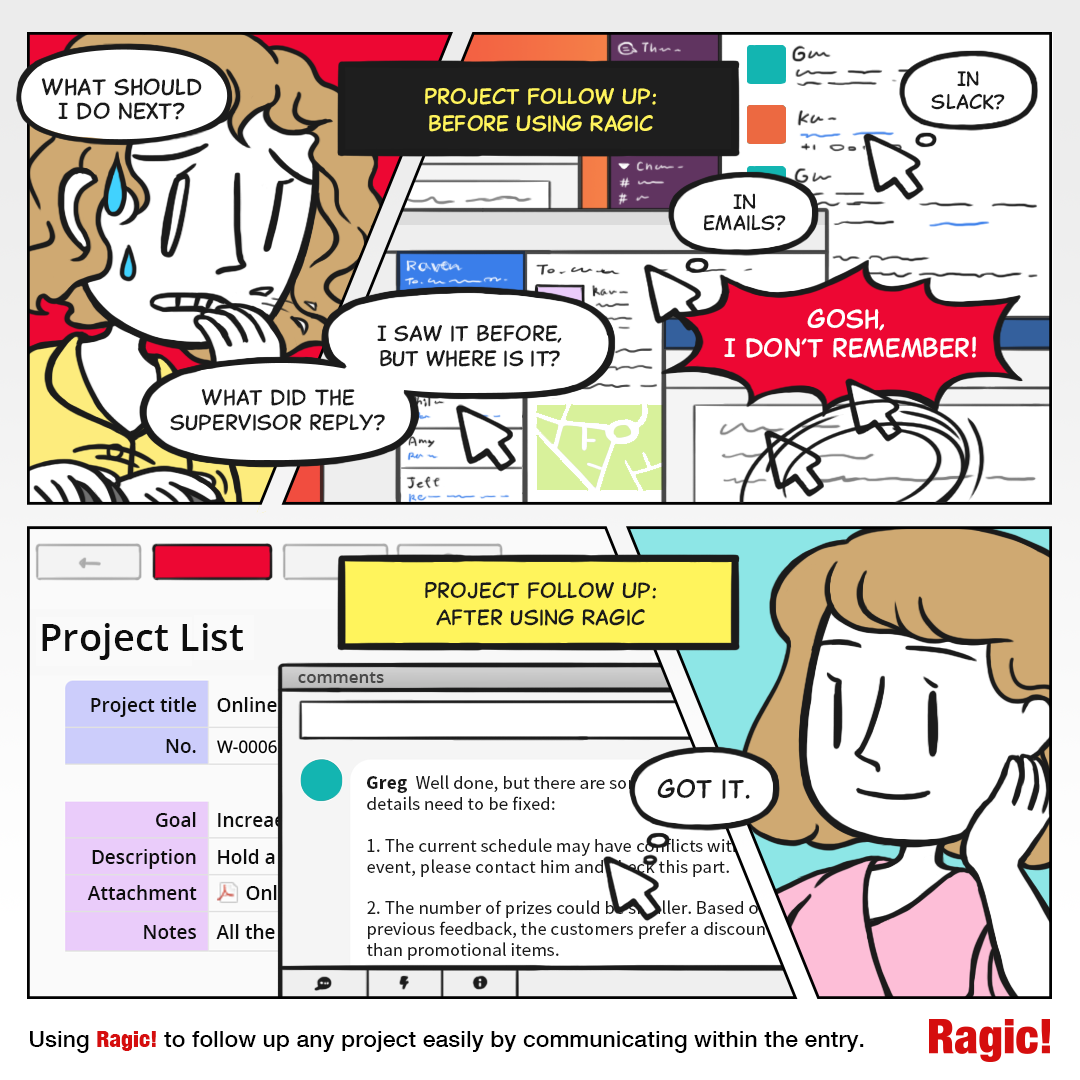 To avoid the annoying routine, some may choose to collect and organize all the comments into a notebook as soon as they receive it, which is reasonable but not that efficient. The ideal way is to archive all the feedback and related files of the same project together at the same time during the discussion, so anyone could easily follow up by reviewing the archive— which is exactly how Ragic works! In Ragic, users can communicate directly in each case's entry. It supports users to leave and review comments, upload attachments on the same form page, and receive notification for updating automatically.
"A good tool improves the way you work. A great tool improves the way you think."— Jeff Duntemann.
In Ragic, we do our best to make the best tool for many, and we would love to hear how it improves the way your thinking and working processes.
Tag: Comic, Remote Working
Category: Talking Ragic, Comics