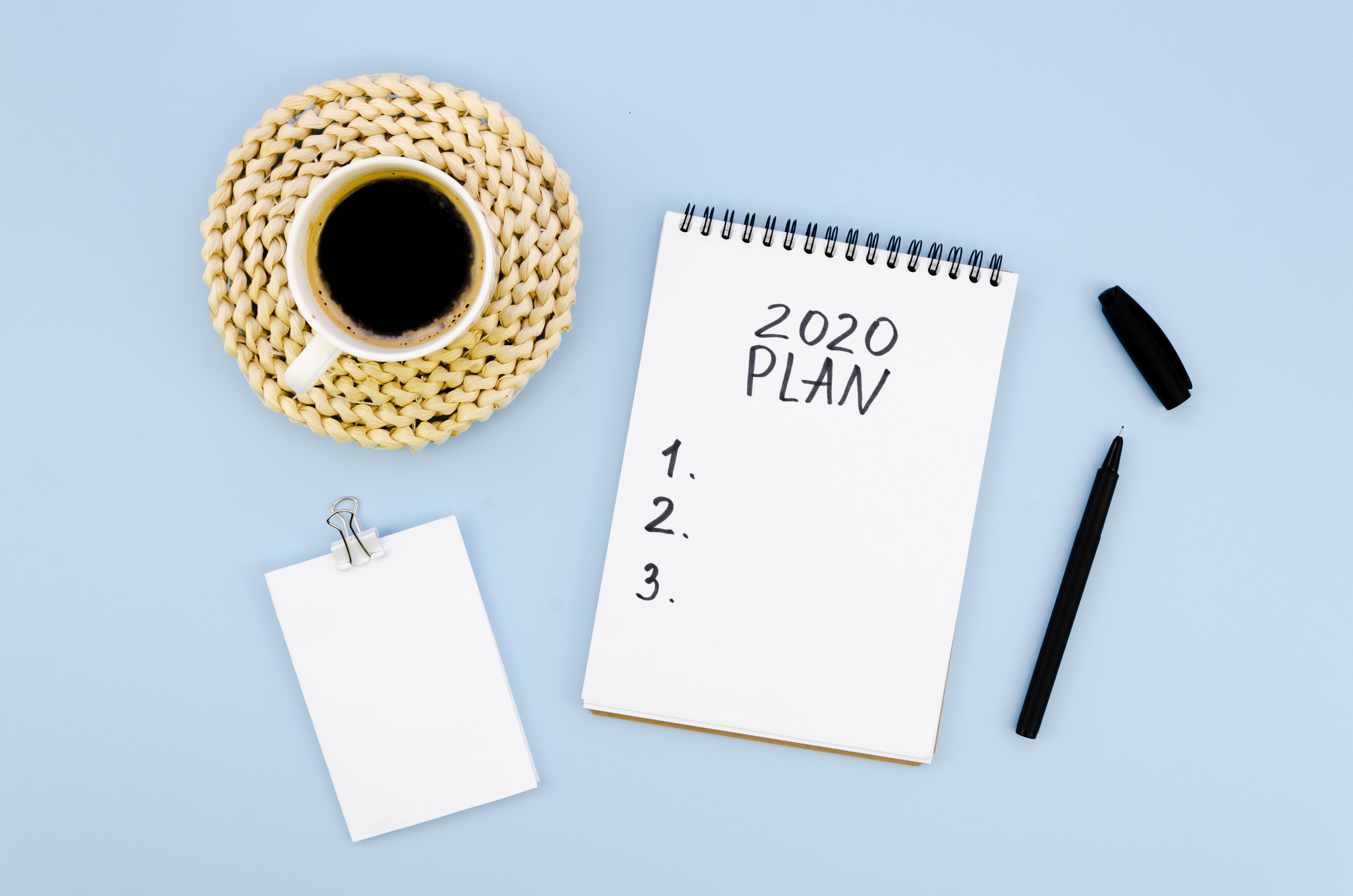 Happy New Year everyone!
During this time, many may set goals for the upcoming year and hope to improve themselves. However, many of these new year resolutions are unsuccessful or even forgotten. Some might note down their resolutions on personal notebooks or on social media, but it is hard to keep track of your goals on those platforms.
With Ragic, we can largely increase the success rates of your new year resolutions by designing a database for it.
Main Resolution Sheet
First of all, let's design a sheet for your resolutions. Simply add the fields that you need onto your sheet and subtables to start recording them. If you need larger spaces to record more text, you can also merge cells together. In addition, you would need a selection field that shows the status of your resolution, this will be very important if you are going to create a Kanban Board, which will be discussed later.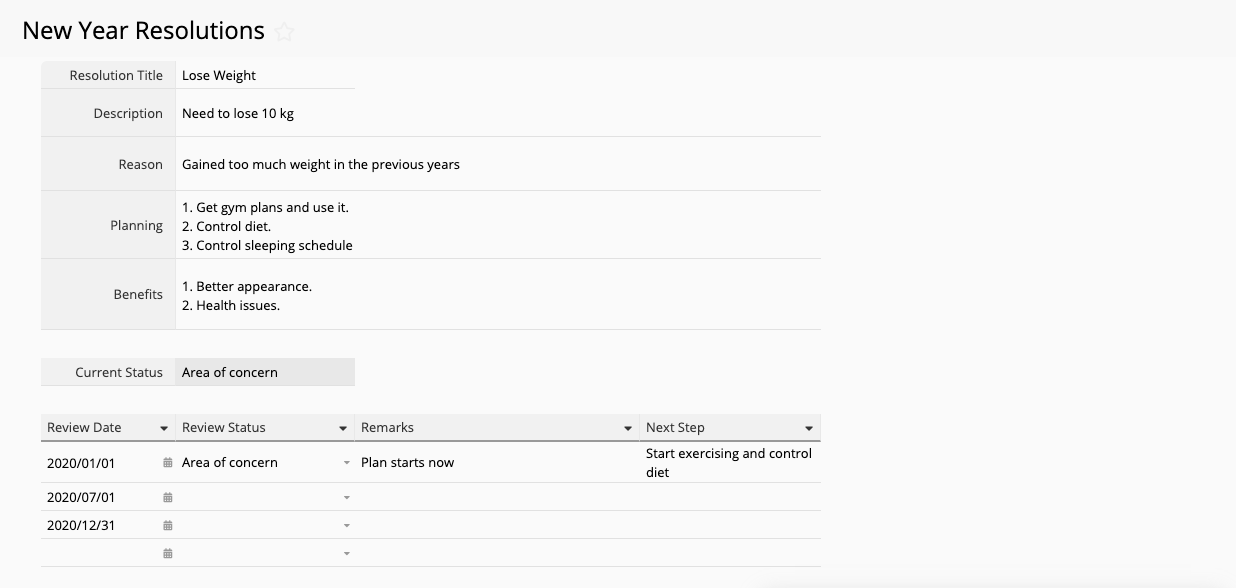 A subtable can also come in handy to set review dates and record the progress of a specific resolution. With this subtable, you can also set many reminders to follow your goals closely, which we will talk about it in the next section.
Reminders
After your review dates are written down in the subtables of your resolution sheet, you can set reminders to remind yourself of reviewing your resolutions. To do this, you would first need to create a new sheet from subtable. And since you have already recorded review dates in advance, this new sheet will have the date fields to allow you to set rules on your reminders.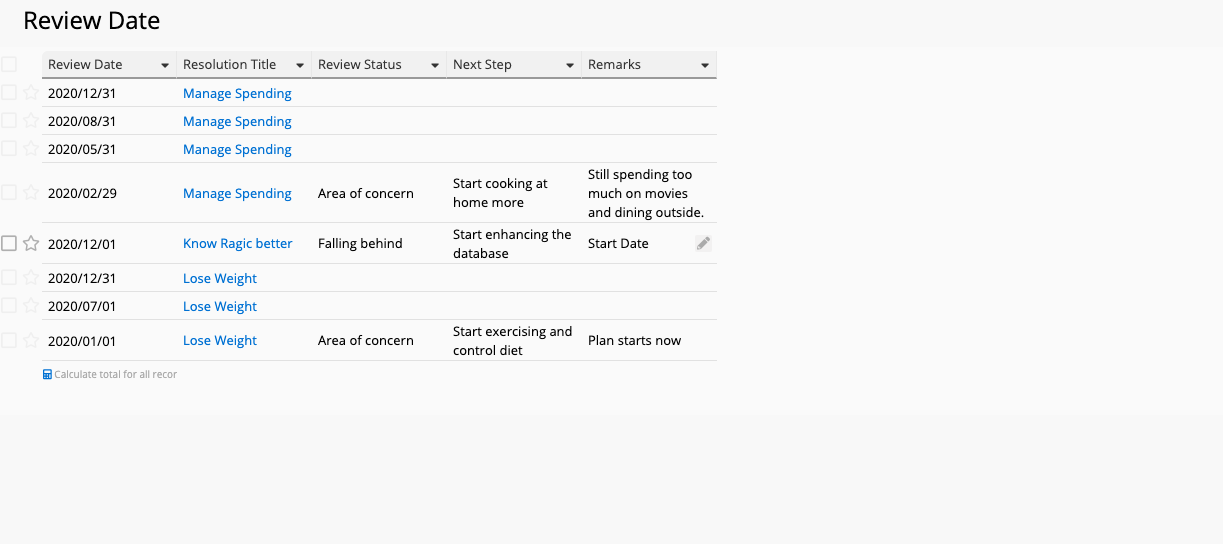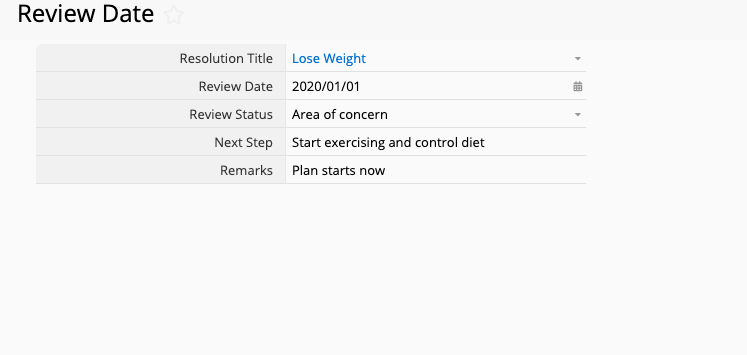 After setting reminder rules, you will receive reminder emails like this: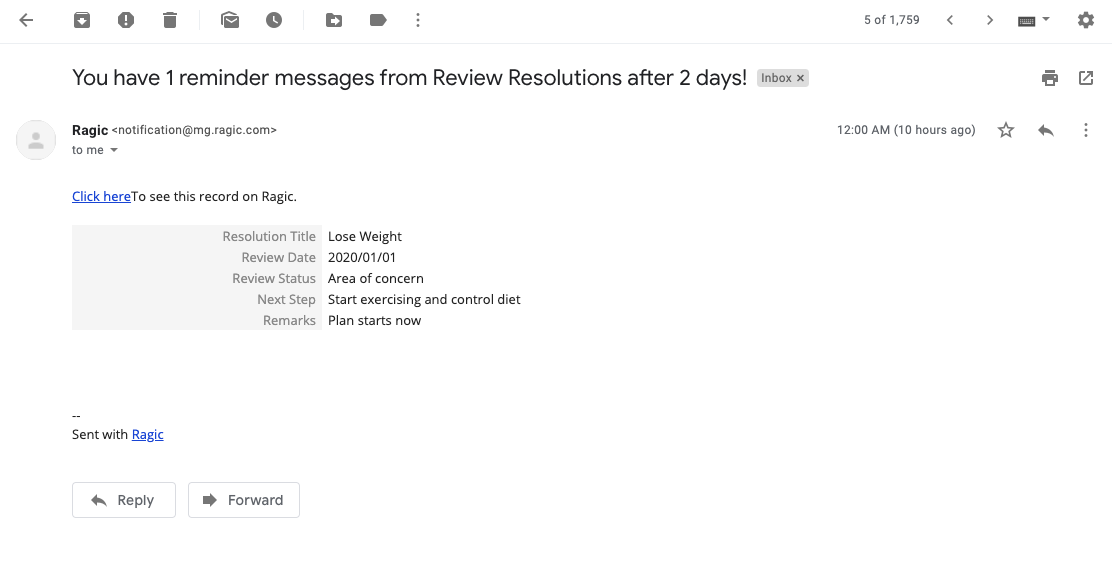 Kanban board
Let's go back to the Resolution sheet to generate a Kanban board. In this report, you will have a clear visual of the status of your tasks. If you have a selection field on the main form (just like the "current status" field" here), your Kanban board will be generated based on this field.
Now, your resolution database is complete! All you need to do is to enter your data there and set review dates. After that is finished, start working on your resolutions, and don't forget to record your progress and see how much you have improved from time to time!
Tag: Simple Database
Category: Ragic Life+,