Manage Tabs and Sheets
Tab Menu
As tabs grows, locating the sheets you need might become a problem. This is when Tab Menu can help. You can categorize tabs into different tab groups (tab menus) such as "ERP", "HR", or "Marketing". Each tab menu will has its own homepage.
Click on the scroll-down menu on the upper-left of the page, you will see Default Tab Menu which includes all uncategorized tabs. Select Create new tab menu next to the plus sign.
Click on Create new tab menu and name it.
Select the tabs you would like to add into the new tab menu and hit save.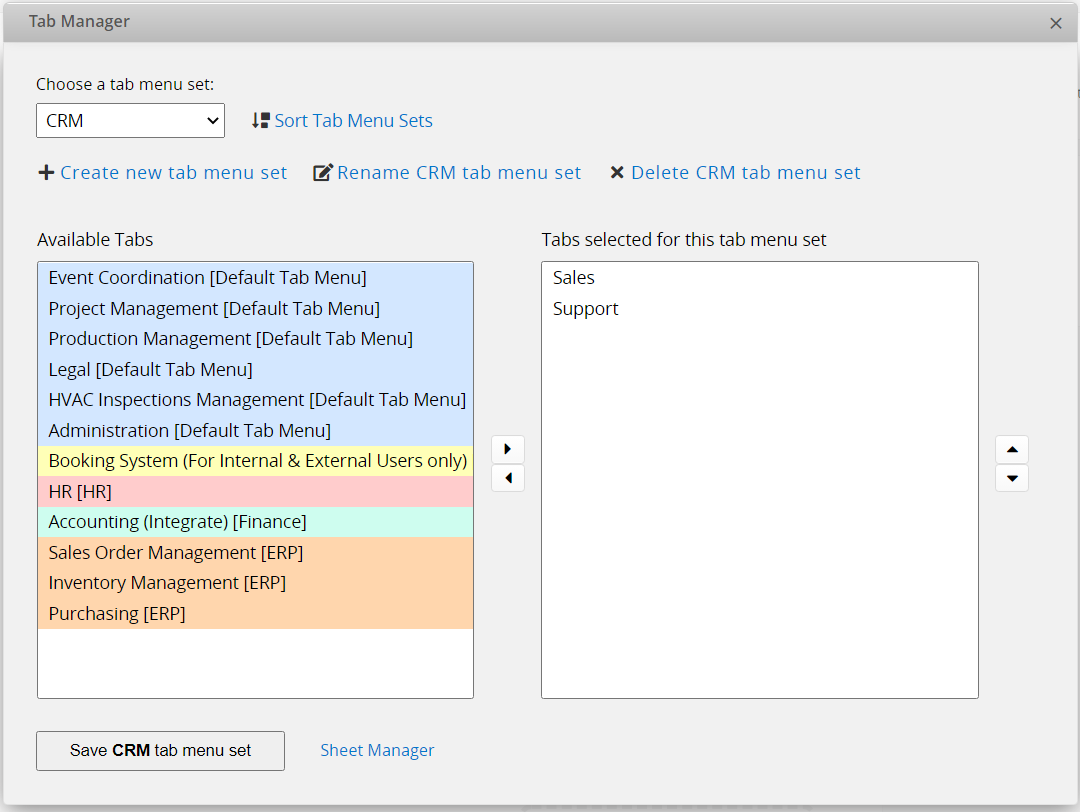 Enter the new tab menu by selecting it from the drop-down menu on the top-left of the page. Only the tabs you added will be displayed on this page. You can also add different logos and banners to each tab menu.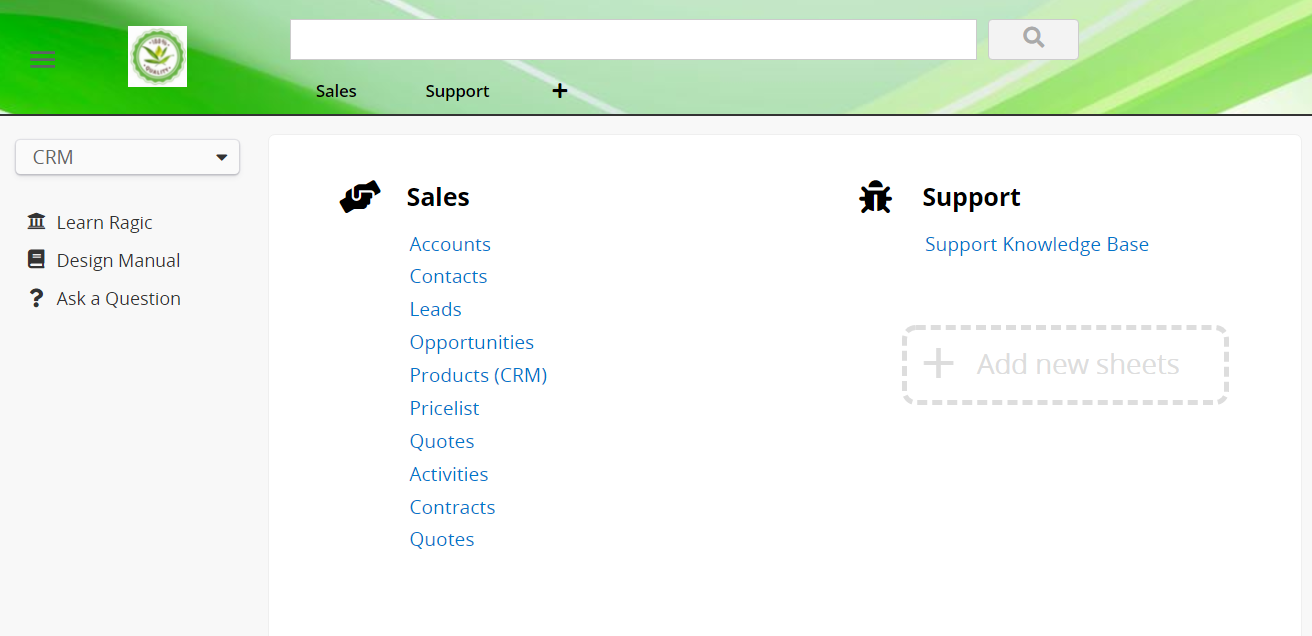 Note:
1. Tabs added to other tab menus will no longer be displayed in Default Tab Menu.
2. Reports will move along with their source sheets.
Sheet Manager
If you want to change sheet order, you can hover on any tab or sheet and right-click to open Sheet Manager.
Select a sheet and click on the horizontal arrows to move it to other tabs or click on the vertical arrows to change its order in the same tab.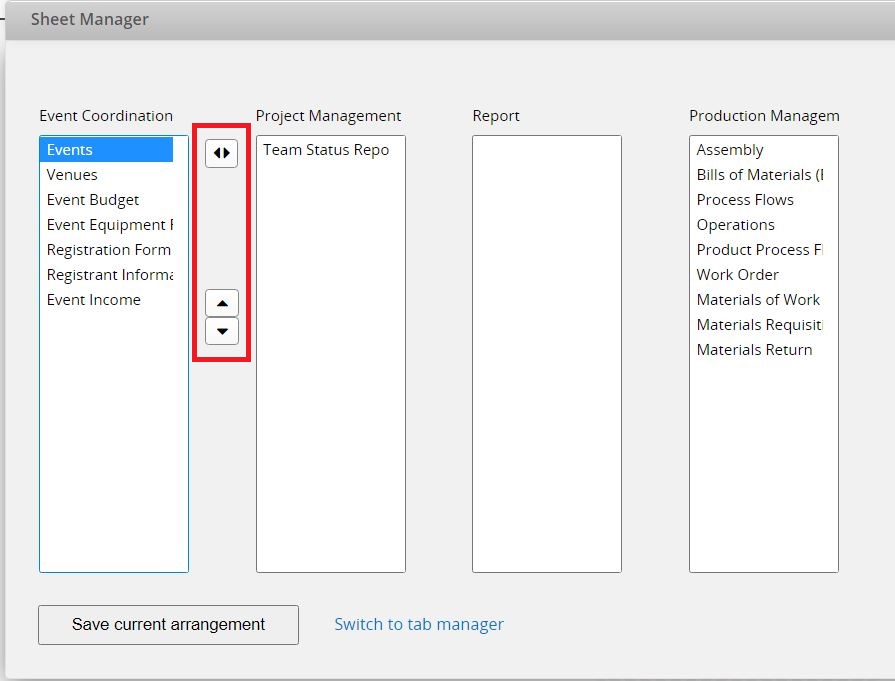 Remember to save current arrangement before leaving.