How is mass SMS fee charged in Ragic?
Ragic uses Twilio service to send mass SMS. To use this feature, you will need to purchase SMS credits in Ragic so that the actual cost of each SMS sent (the fee charged by Twilio) will be deducted from your total purchased credits.
To purchase SMS credits, go to Tools > Send Mass SMS. This will take you to the SMS Credits section of the Account Billing page. Please note that only paid Professional plan or above can purchase SMS credits.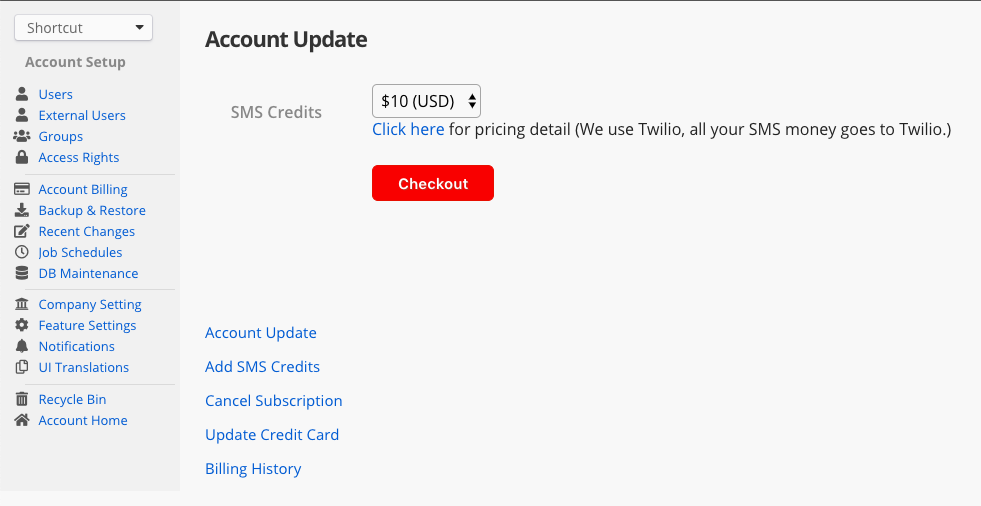 For information on the fees charged for each SMS in Twilio, please visit Twilio's official website: https://www.twilio.com/sms/pricing/us
Below is the screenshot from Twilio's official website showing the cost of each message sent to Germany domestic telecommunications (in US$).