If you don't see "Change E-mail" action button on your user page, please contact support@ragic.com.
In case you would like to change the e-mail address of a user, as a SysAdmin you may click on the "Change E-mail" action button from the Actions panel within the corresponding user's page.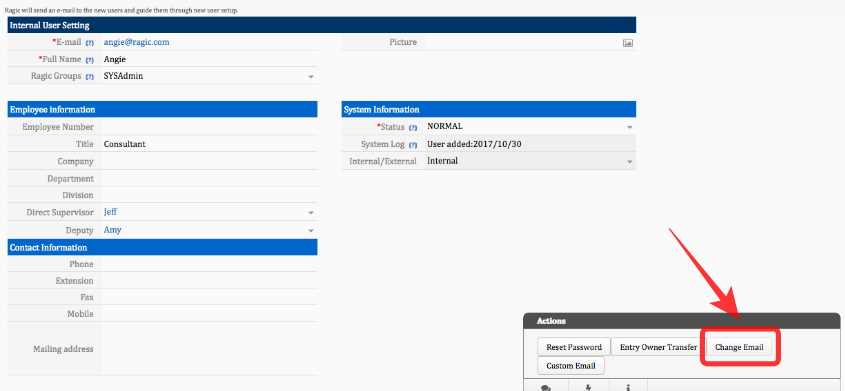 Input the updated e-mail address in the pop-up window. When the e-mail is confirmed, Ragic will automatically send an e-mail to the updated address containing the user's temporary password to log into the system. The user may then change their password when they log on to Ragic.