You can access the context menu of a tab or sheet by right clicking on it, or left clicking on the arrow icon that appears when you hover on the tab or sheet name.
Choosing "Delete" will delete the tab or the sheet.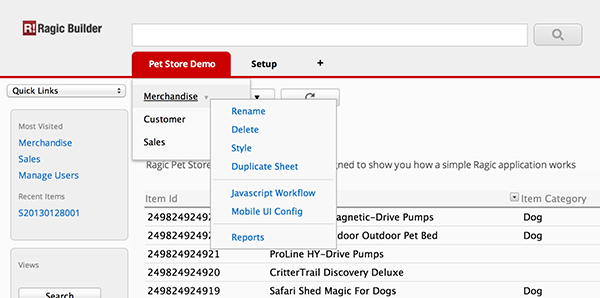 To delete a report, you can right click on the report name to access the context menu and choose "Delete".
If the system stop you from deleting a sheet, please refer to this document.
If you acccidentally deleted an application tab or sheet and would like to recover it, you can check to see if it's under the Recycle Bin of your Account Setup.

If you cannot find your deleted sheet or tab, you can contact Ragic Support at support@ragic.com to help you restore a backup.