Adding or removing manual attributes to a field
Note: Please do not use this feature unless instructed by a KB article or by Ragic support.
To add manual attributes to a field, you can enter the Design mode of the form page, select the field, and navigate to Field Settings > Other > Manual attributes on the left side of the page.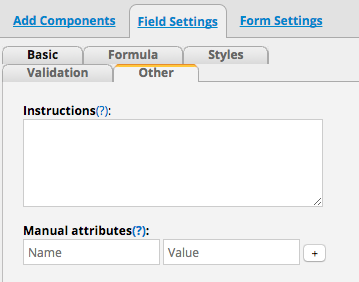 After entering your parameter to the Manual attributes configuration, click the "+" button next to it.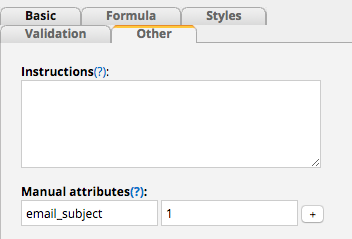 You might notice the entered parameter is now cleared, which means it has been added to the field.

Before exiting the design mode, please don't forget to save your design changes.
To remove an attribute, simply try to add an empty attribute value to an attribute and the attribute will be removed.