Ragic will display the first field in your forms as the entry title in the top search bar while searching, and in the mobile apps.
In some cases, this might be inconvenient when you're viewing your data.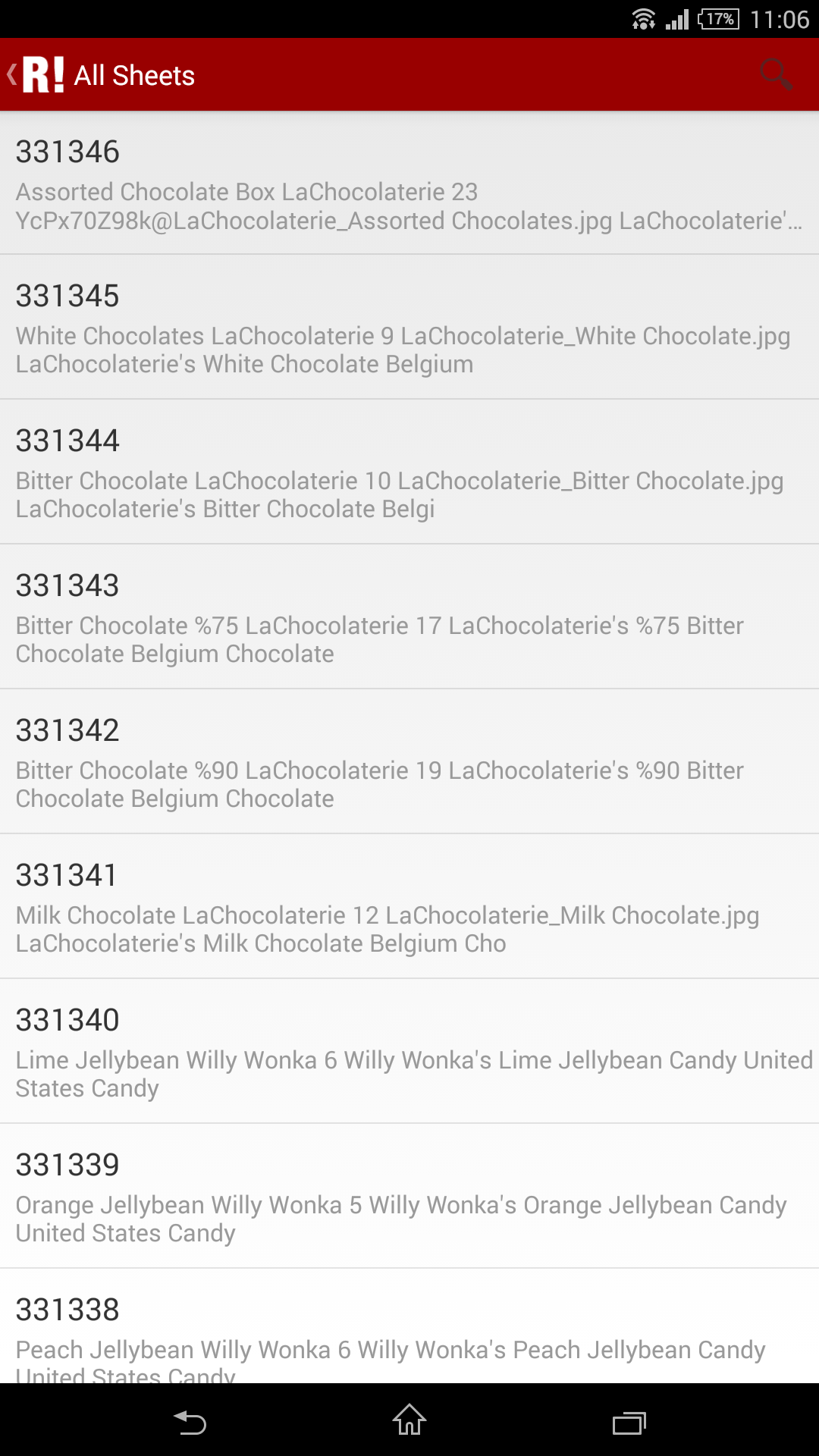 You can change the field to display as the title of your entries, through the design mode of your form. Navigate to Form Settings > Form Settings, and change the Title Field from the dropdown menu that will show you all the available fields.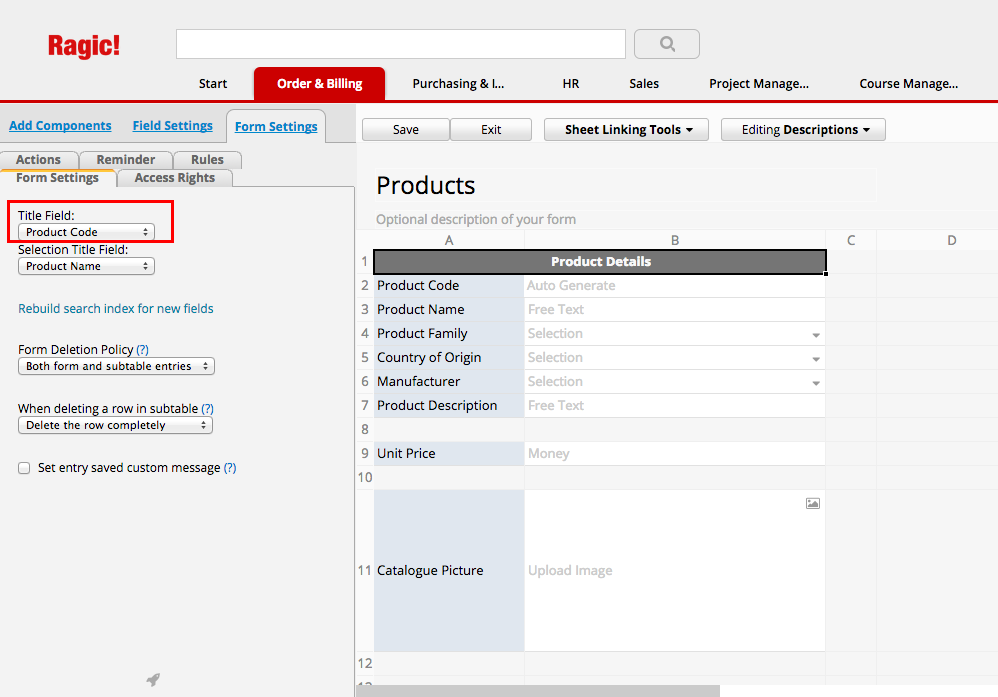 This will change the title field for the top search bar and how your sheet is displayed in the mobile app.